It's obvious that point guard is still a desperate need yet the New York Knicks establishing a legitimate frontcourt is huge.
If we're truly being honest, the entire New York Knicks organization needs to be addressed this offseason. But there's not enough time in the week to fully discuss that; so for now, let's take a look at the depleted Knicks frontcourt and some offseason quick fixes for next season.
Current Knicks Power Forwards
Kevin Knox: Obviously no moves need to be made here. Knox, the 19-year-old power forward out of Kentucky, has shown great promise throughout his rookie campaign.
Averaging 12.6 points per game on 34.8 percent shooting from behind the arc, New York sees Knox as a franchise cornerstone moving forward. However, this season, he's shooting an abysmal 37 percent from the field which, if the Knicks plan on going all out and creating an instant winner this free agency, might make Knox better suited for a scoring role off the bench.
Noah Vonleh: Vonleh has been a serviceable player this year. Averaging 8.4 points and 7.8 rebounds per game on 47 percent shooting from the field, he has also been a scrappy, grit n' grind-like defender. But he is also on the last year of his contract and will enter unrestricted free agency this summer which likely means he is heading out the door unless he is willing to take a minimum contract.
Regardless, we applaud Vonleh for his contributions to the tank. A true warrior.
Current Knicks Centers
DeAndre Jordan: Remember a few years ago when teams were live tweeting while rushing to DeAndre's house, ready to hold him hostage until he agreed to sign with them? Yeah, that was pretty weird. Well, now Jordan is having his prime wasted away on a team fully prepared to lose every game possible because of a 14 percent chance they land a franchise-altering player.
Seriously though, there is almost no chance DeAndre is a Knick next season. He was simply a victim of an unfortunate trade and had to bite his tongue for half a season.
Mitchell Robinson: I once heard Rob Perez describe Mitchell Robinson as, "Hassan Whiteside before he got paid." And that is truly what he is. Pure, raw athleticism with little fundamentals. But he's signed to a four-year deal so the fundamentals should come with time.
As for his fit next year, I could easily see the Knicks slotting him as a starter as well as off the bench. It really depends on if they strike out on Durant or Irving and instead go after Cousins or Vucevic. If they get any of these two, Robinson will come off the bench. If not, I don't really see any mid-tier center available that would start over him.
Free Agency Targets (Power Forwards)
Tobias Harris: As a player, Tobias Harris is criminally underrated. He's a 20-plus point per game scorer on 49.3 percent shooting from the field and 41 percent shooting from three. He was more than deserving of an all-star spot and would have made it had he been traded to the Sixers earlier. Plus, it is extremely unlikely the Sixers pursue Harris with a max offer this offseason. My guess is their attention will instead turn towards Jimmy Butler.
If the Knicks offer Harris a max deal, it's 100 percent a "we struck out on Durant and Kyrie" move. As much as I love Harris as a quiet, underrated scorer, he's not a "lead you to a championship" type player.
However, Harris paired with another NBA All-Star caliber player and a young, talented rookie along with more developed youngins could make a pretty scary playoff run. And in New York, a scary playoff run has been long awaited. So I actually wouldn't mind the signing on a two-year deal. Who knows, maybe Knox, Robinson, and whichever rookie develop quicker than expected.
What if another top-tier eastern team suffers a major injury? Then Harris, the other max contract occupier, and company are in position for a championship run.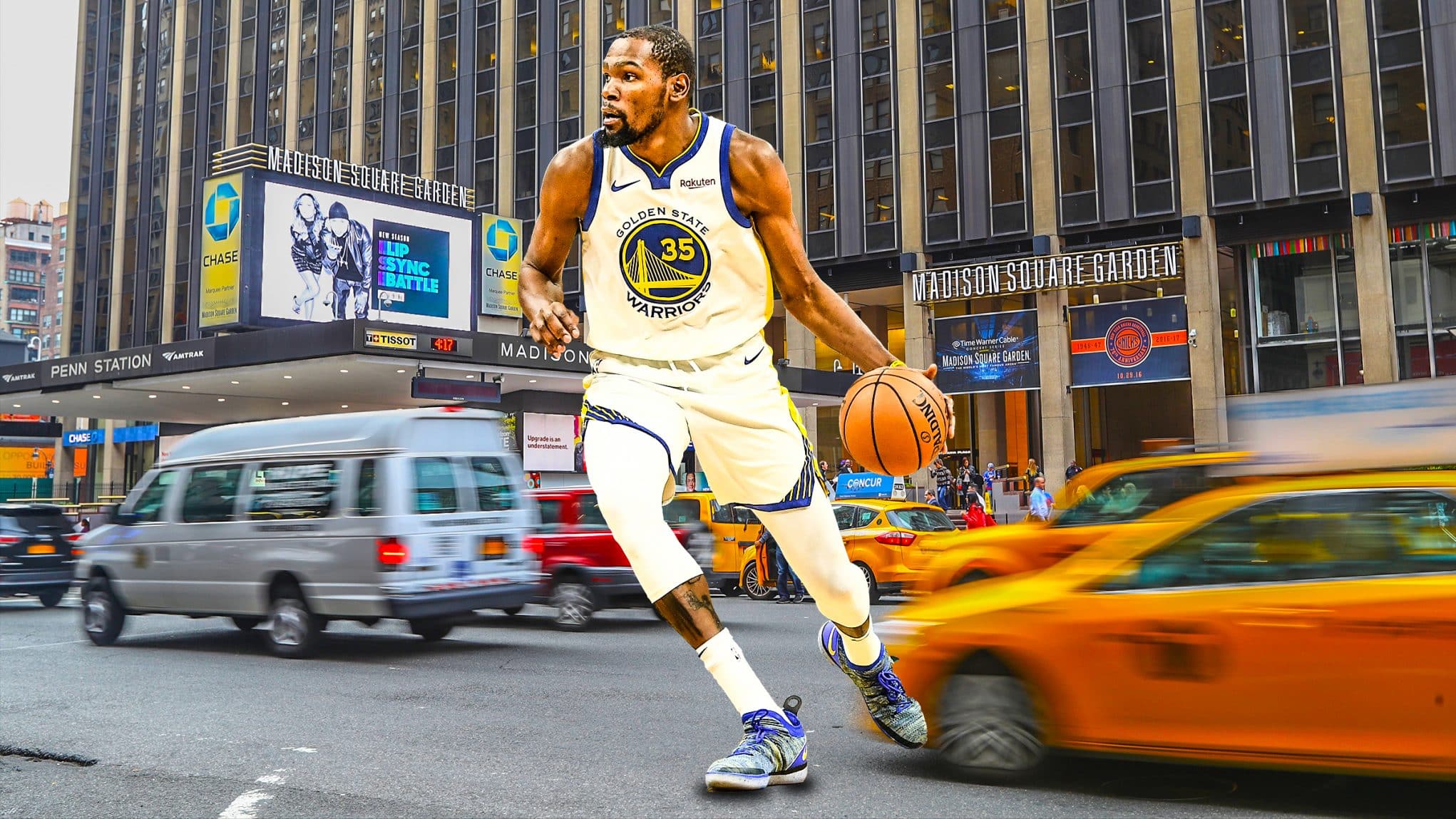 Al-Farouq Aminu: Very different from Harris, Al-Farouq Aminu would be a candidate the Knicks would look at had they already filled their two max slots and were looking for a rotational, minimum contract candidate who will play hard every night. Think of him as a P.J. Tucker-esque player without the deadly corner three. He averages over nine points per game so he's not a complete liability on offense, but that's not why he's on the floor. He'll get dirty on the boards, occupy scorers with his length, and he's a durable player.
Free Agency Targets (Centers)
DeMarcus Cousins: Is DeMarcus Cousins deserving of a max deal? No. Before his Achilles injury, it would have been a no brainer. A bully-ball center who can bang inside as well as stretch the floor is exactly what you want down low.
However, this season, post Achilles injury, Cousins can still do all those things, he's just slightly worse at them (averaging 15.6 points, 7.8 rebounds, and 3.5 APG on 48 percent shooting). Now, some of that can be contributed to early rust and some to the lack of shots on such a stacked team.
In other words, it wouldn't be a terrible idea for the Knicks to take a one or two year flyer on him. He would be a great one-two compliment to Tobias, Kyrie, or Kemba, and if he returns to even 85 percent of what he was pre-injury, the deal should be a success.
Obviously, you don't have to offer him the full four years because it's highly unlikely anyone else will. And even if he remains at his current skill level, paired with another all-star, that's at least a playoff team. And with the playoffs also comes developmental minutes for the young players. Plus, he could be of great service in helping Mitchell Robinson add to his offensive repertoire.
Ed Davis: He's a veteran center who can crash the boards fairly well (8.7 RPG). Other than that, he might find himself open for a dunk off a pick n' roll every once in a while. Davis is another one of these solid rotational players to fill out depth that will show up night in and night out. Once again, only useful if the Knicks also acquire star power.
Recap
Forwards out the door: Noah Vonleh
Forwards to target: Tobias Harris, Al-Farouq Aminu (If Knicks don't sign Harris)
Centers out the door: DeAndre Jordan
Centers to target: DeMarcus Cousins, Ed Davis (if Knicks don't sign Cousins)