The New York Mets are doing their best to frustrate their players, sow uncertainty, and put immense pressure on the team to perform early.
What in the world is going on with the New York Mets? With Opening Day rapidly approaching, New Yorkers should be optimistic about the start of a new season with renewed expectations. The pitching staff is electric, the lineup is chock full of young talent, and the new brain trust of Mickey Callaway and Brodie Van Wagenen appears to be forward-thinking.
However, the Mets still can't seem to avoid tripping over their own feet. Their two stud pitchers, Jacob deGrom and Noah Syndergaard, aren't exactly thrilled with the way spring training is ending. Devin Mesoraco is threatening retirement while the Mets hold his career hostage. And because no Mets agita would be complete without out it, the injury bug has already bitten important veterans.
Before we dissect the bad, let's at least acknowledge the good. There will be no ugly because uninspired sportswriters (like me) have run that idea into the ground.
The good news for the Mets is that winning cures everything. At least in the short-term, winning can alleviate much of the anxiety that spring has produced. Let's remember that the Mets jumped out to an 11-1 start to the 2018 season. We know that this unit is capable of another hot start.
That being said, the way spring training is ending should have Mets fans sick.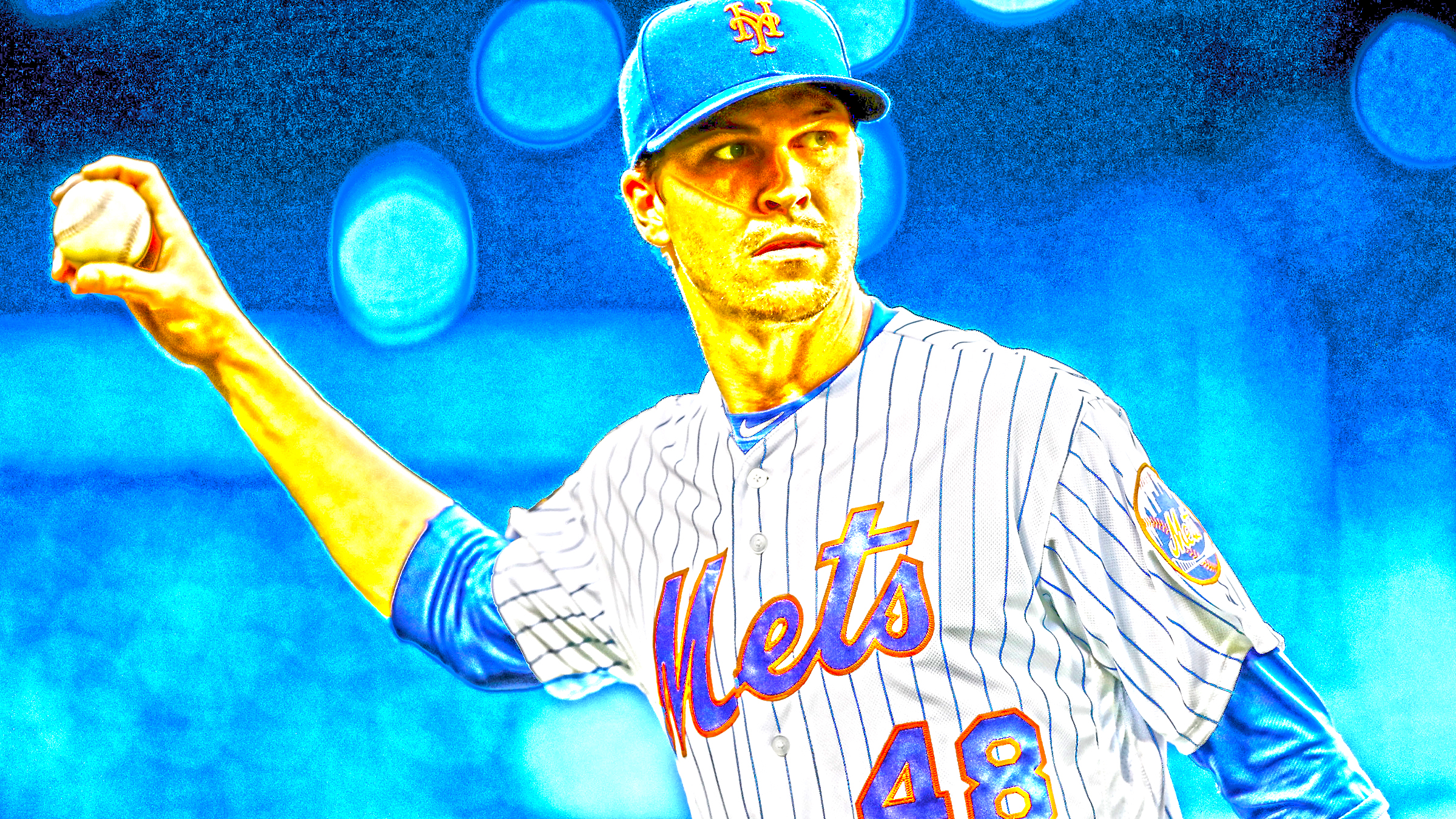 As the rest of Major League Baseball is transitioning towards signing their best players to extensions prior to free agency, the Mets are unsurprisingly keeping a tight lid on their coffers. Jacob deGrom is the reigning NL Cy Young, but he and the Mets haven't been able to come to an agreement. The two sides have until Opening Day before they decided to table negotiations until the offseason. Although both sides were optimistic early, deGrom is losing faith.
Failing to sign deGrom will cast uncertainty around the best pitcher in baseball. He's under control through 2020 so the Mets don't risk losing him in the very near future. But failing to reach an agreement prior to Opening Day would open up the door for more midseason trade speculation. The righty hurler was the subject of constant trade rumors during 2018.
Of course, those trade rumors didn't affect his play, but trade speculation is never good for a locker room. Furthermore, some of deGrom's teammates are already wondering what's taking so long. Noah Syndergaard spoke with Tim Britton of The Athletic about deGrom's contract situation.
"Jake's the best pitcher in baseball right now," Syndergaard said. "I think he deserves whatever amount he's worth. I want to keep him happy, so when it does come time for him to reach free agency, he stays on our side pitching for the Mets. I just think they should quit all this fuss and pay the man already."
But Syndergaard wasn't done there. He feels the team is sending the wrong message by leaving deGrom hanging.
"If there wasn't a trend of other guys getting contract extensions, I don't know what the circumstance would be. But you can see Chris Sale, [Justin] Verlander, those guys getting extensions. I think it's time Jacob gets one, too."
The team's best pitcher has no long-term security and the team's second-best pitcher isn't happy about it. To make matters worse, Syndergaard has even more—suggestions—for the organization. For one, he is furious with the way the team is spending their final few days before they face off against the Washington Nationals on Thursday.
The Mets decided to travel by bus to Sarasota for a workout before flying to Syracuse for another workout just days before the regular season commences. Syndergaard doesn't understand it.
"I don't know whose idea that was, but it's not a smart one," Syndergaard fumed."I don't think that's conducive for winning ballgames, really—that much travel. I mean, I'm sure the amenities in Syracuse aren't the best for a major-league baseball team to go up there and have one last workout before the regular season starts, but those decisions are above my paygrade."
Ouch. That's not what any organization wants to hear from one of their franchise cornerstones. Moreover, according to Syndergaard, he's not the only one irked. When asked if other teammates feel the same way, he left no room for misinterpretation.
"Absolutely."
But Syndergaard and his teammates preparing for the Nationals aren't the only ones who are turning their nose up at the notion of heading to Syracuse. Devin Mesoraco is threatening to retire rather than head to Triple-A Syracuse at the start of the season. As if the Mets needed any more bad press, Mesoraco's agent BB Abbott told SNY's Andy Martino that the Mets misled his client when he signed a minor-league contract.
"The part that's little troubling for me is what Devin was told before he signed, if the team signed with three catchers then you're the guy and if d'Arnaud is not ready then you're the guy," Abbott said.
Mesoraco was deGrom's regular battery mate in 2018, but the Mets want to bury him on the depth chart behind Mets legends like Travis d'Arnaud and Tomas Nido. It's disappointing to see management handle his situation so poorly. If they didn't intend to put him on the 25-man roster, they didn't need to sign him in the first place. This was a completely avoidable problem, but now it's one of many gaffes from the organization this spring.
Unfortunately, no list of Mets woes would be complete without an obligatory mention of injuries. At the moment, only Jed Lowrie and Todd Frazier are currently dealing with injuries. Neither ailment sounds terrible, but there is still uncertainty regarding both veterans. Fans have watched injuries linger and eventually worsen before.
Speaking of which, who remembers Yoenis Cespedes? Surely, the Wilpons remember writing his checks. Perhaps that's why they are still hesitant to dole out another massive contract to a star on the wrong side of 30.
Whatever their reasons for leaving deGrom unsigned, shuttling the team all the way up to Syracuse, and banishing Mesoraco to the Salt City, the Mets are making headlines for all the wrong reasons. With the loaded NL East and the team's current crop of problems, a fast start to the season is vital.
UPDATE: Shortly after publication, the New York Mets agreed to a five-year extension with deGrom.