Introducing the New York Knicks greatest tank contributors and villains of the week during the NBA campaign of 2018-19. 
Fans of an NBA organization (sort of) deliberately throwing seasons away in hopes of landing a franchise-altering player have few options.
Hop onto the next up and coming bandwagon who has already finished their tanking (I recommend the Sacramento Kings).
Watch basketball as a general fan until your team is ready to compete.
Quit watching all together.
Embrace the tank.
I gotta tell you, the moment you embrace the tank is so freeing. No stress, no pressure, no guilt of leaving your once-favorite team; just looking forward, knowing that a brighter future is ahead. But, whatever you do, do not Google or think about the odds of your draft pick being a bust based on past Knicks picks. The moment you realize Frank Ntilikina was the result of an entire season wasted away, all hope turns bitterness.
But as long as you avoid the internet, television, and any peers that may remind you of who's running the organization, hope and embracement shall remain. And besides, isolation is healthy for the brain.
So for this specific series, I felt it necessary that we recognize and appreciate our tank warriors who are sacrificing rotational minutes and possible future opportunities for the overall betterment of the franchise. However, we are also going to recognize some enemies of the tank. Essentially, players with selfish intentions who haven't bought into the "Tank for Zion" ideology.
Before we jump into that, let's take a look at the Knicks overall week:
Game #1: Knicks vs. Pacers

Score: Knicks 98, Pacers 103

Game #2: Knicks vs. Spurs

Score: Knicks 83, Spurs 109

Game #3: Knicks vs. Lakers

Score: Knicks 124, Lakers 123
Tank Contributors
Generally, I would consider myself an Allonzo Trier fan. He's one of the few Knicks players who is exciting to watch. He can rise up for dunks, spot up from three, or use a hesitation-crossover combination in isolation.
He's a very Rudy Gay-esque player. And considering he's undrafted, he also gives you some hope that the Knicks can actually evaluate and sign talent.
However, Trier also ranks near the bottom of the league in almost every defensive statistic. Trier ranks 335th in defensive rating with a 108.5, 340th in opponents points off turnovers (he allows 8.3 per game), he allows 24.2 points in the pain,t and is 483rd in defensive win shares.
So when his shot isn't dropping, he becomes the biggest liability you can find on a basketball court. And because he's one of those players that wants to shoot himself out of slumps, he will miss a shot on offense, then allow his man to score on defense, costing you anywhere from four to six points in less than a minute.
As a fan of the tank, he's perfect. In this week's sleight of games, Trier shot a combined 7-27 from the field, leading the Knicks to two of a possible three losses. And I can promise you that this will not be Trier's last time on this list. One of the best double agents in the league, on any given week Trier can be an enemy or contributor to the tank. This week it was the latter of the two.
Tank Enemies
With the way Damyeann Dotson is playing, the Knicks aren't even going to need those two max spots this summer. This week, Dotson shot 45 percent from the field, 41 percent from behind the arc, 100 percent from the charity stripe, and averaged 21.3 points per game. This man has been an absolute superstar and it has almost cost the Knicks multiple losses.
If this streak had come earlier in the season and was more consistent, I would have been psyched. But the last 15 games of the season is not the time for you to show your potential, especially with the horrendous Cleveland Cavaliers feening for that bottom seed.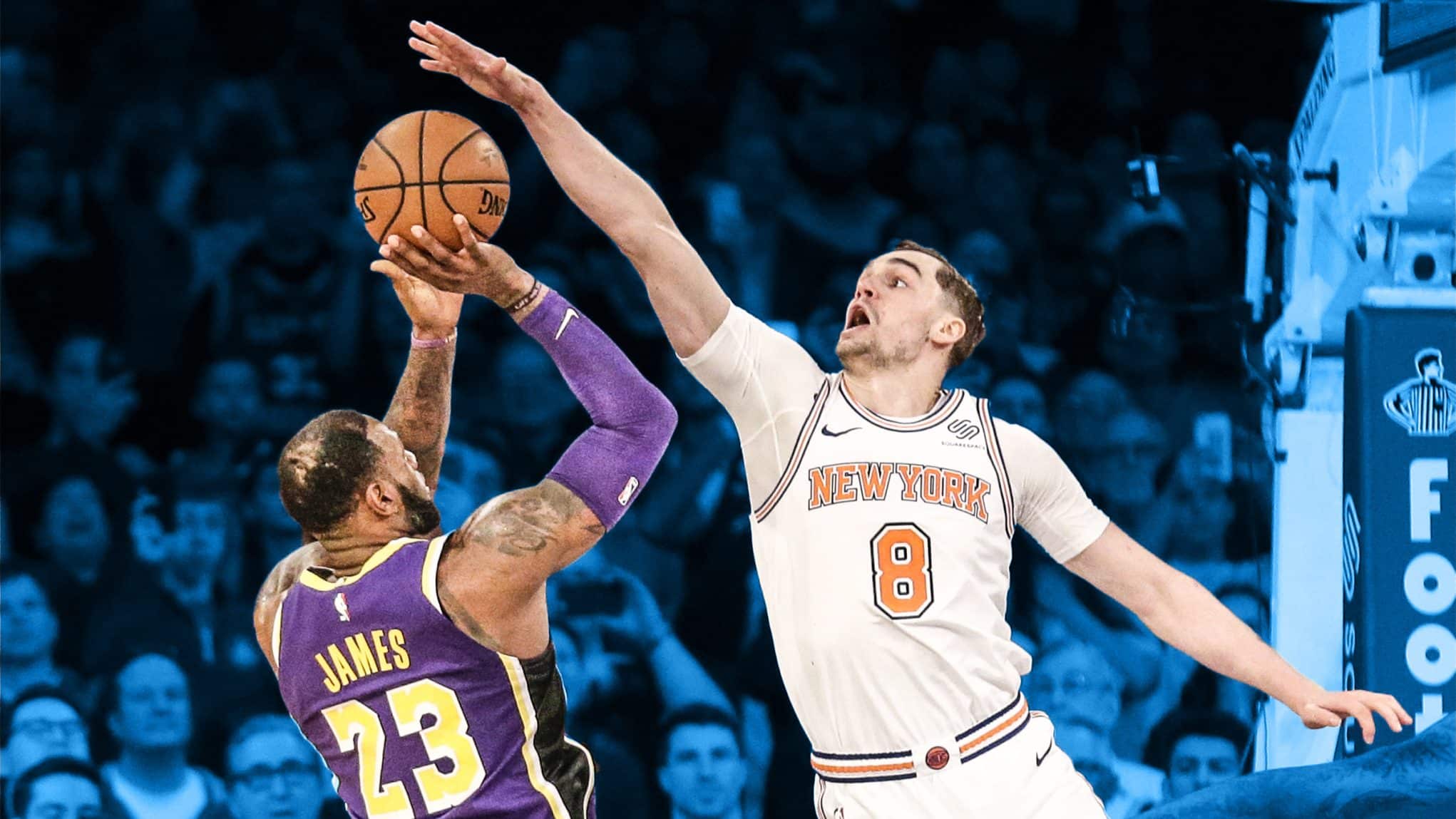 Los Angeles Lakers
I have to admit, it's hard to complain about sweeping the Lakers. But I mean, come on, LeBron. I know it's you and some G League players but you guys had the game in the bag. The Knicks scored 83 points the game before this and suddenly the Lakers let them score half of that in the first quarter.
Los Angeles had a double-digit lead with two minutes to play and they let this Knicks team go on a 13-1 run. It's honestly sad … but funny. Maybe if LeBron had chosen New York in 2010, Mario Hezonja wouldn't have stuffed his game-winner.