With Selection Sunday here, the St. John's Red Storm and their fans will be sweating out whether this team makes the NCAA Tournament.

Nobody thought that the St. John's Red Storm would be in this position a couple of weeks ago, but now they are waiting for Selection Sunday and it is not a lock that this team makes the NCAA Tournament. While most didn't think the team needed to beat Marquette on Thursday night, the 86-54 loss left a bad last impression even though every game is looked at in the same way.
The fact of the matter is that the power conference bubble is weaker compared to recent years. In a normal year, the St. John's resume would probably not be enough to send them dancing, but in all likelihood, the team should be at least in the First Four in Dayton, Ohio, which takes place on March 19 and March 20.
Right now, ESPN's Joe Lunardi and Jerry Palm of CBS Sports have St. John's as one of the last four teams into the field and heading into Dayton. Meanwhile, Howie Schwab of FOX Sports has the Red Storm as one of the first four teams out of the field.
When you look at the Red Storm's resume, they are 5-7 in Quadrant 1 games. This includes the two wins over Marquette, home wins over Villanova and Seton Hall, and a neutral court win against VCU back in November. Of course, it did hurt St. John's that VCU lost in the quarterfinals of the Atlantic 10 Tournament, allowing another automatic qualifier to get in.
This year, there is a new criterion that the NCAA is using to help evaluate teams and those are the NET Rankings. The NET Rankings factor in a team's efficiency and adjusted winning percentage among other things. The adjusted winning percentage takes into account who did you beat and where did you beat them.
As of Friday, St. John's has a NET ranking of 72, which is low. While that is not the only part of the process, if the NCAA Selection Committee decides to put a lot of stock into their new system, then that is a bad sign for the Red Storm. Their ranking went down eight spots after Thursday night's loss to Marquette.
One of the more famous ways to evaluate a team is with the eye test. The problem with using that for St. John's is when did you watch them. If you go off the last seven games, then that eye test isn't going to be favorable since the team lost five of those games and some of those losses weren't even competitive.
With that being said, in a year where the bubble is so weak, the quality wins should stand out more than the losses. True, St. John's does have two losses to DePaul, Xavier, and Providence. However, they did not lose to any bad teams outside of their league. So, the question to answer there would be how does the committee value the Big East? Right now, it doesn't look like the conference is getting more than four teams in the field.
Back in the offseason, the non-conference schedule was heavily scrutinized for the lack of tough competition besides a trip to Duke in February.  While they didn't take a bad loss out of the league, playing the bulk of the NEC schools and Princeton in December did not help a non-conference schedule that is ranked 216th in the country. This could be a moment where St. John's regrets not taking on the challenges that Seton Hall did when they faced Louisville, Kentucky, and Maryland as part of their non-conference slate.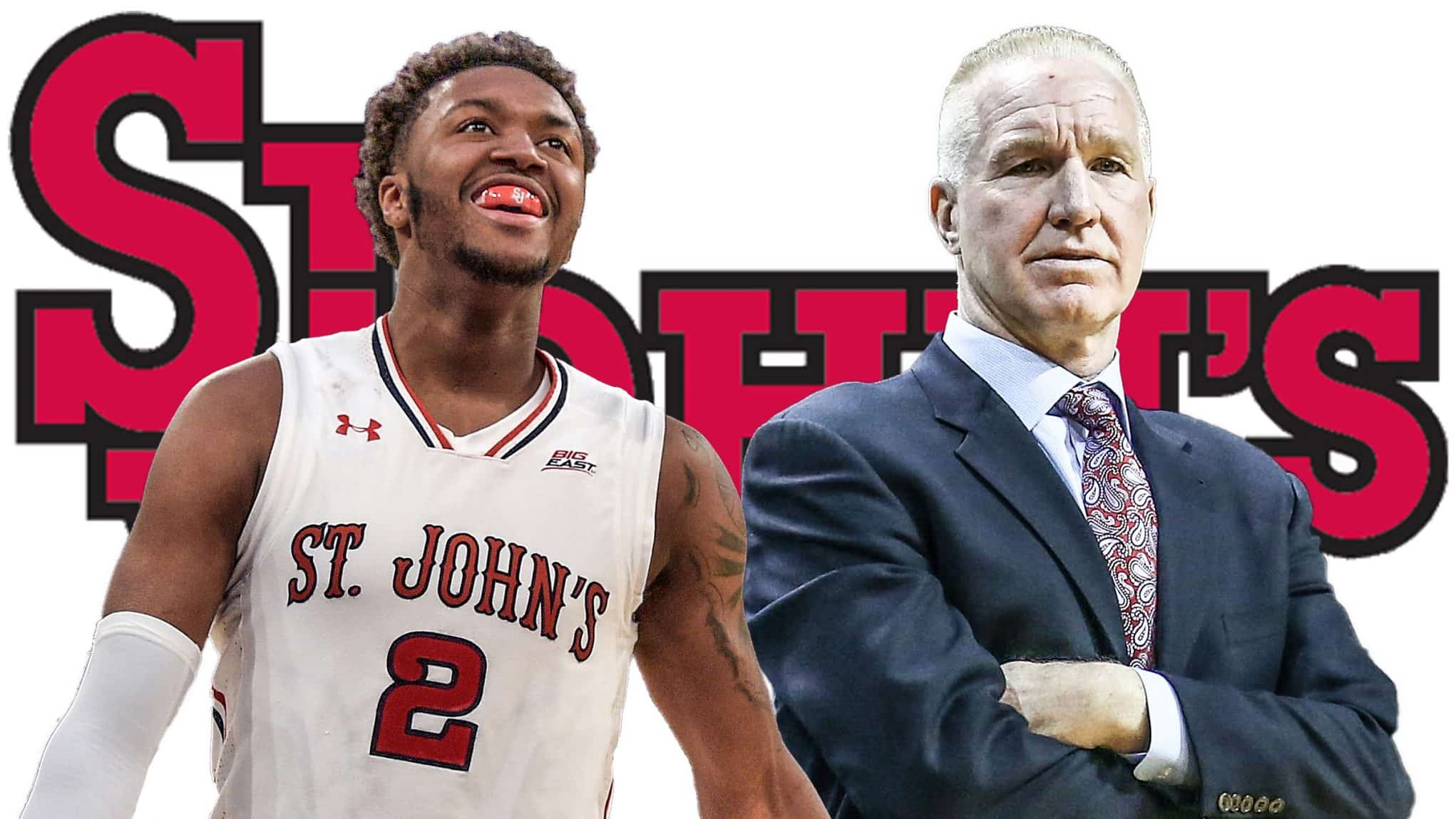 Another regret that St. John's might have Sunday night is not using a lot of their depth in the early portion of the season. When they played a softer schedule, they could have gotten Greg Williams Jr., Marcellus Earlington, and Josh Roberts more minutes and game experience. Plus, it would have saved minutes for the starters so they wouldn't be as tired as the season went on.
If St. John's hears their name called Sunday night, then it would salvage what has been a disappointing season. Yes, that includes if they lose their first game on Thursday or Friday or even in the First Four game. If Shamorie Ponds decides to go pro after this year, you want the fifth leading scorer in St. John's history to get a chance to play in an NCAA Tournament game.
Let's put it this way. This team had every opportunity to lock up a bid for the NCAA Tournament and failed to do so. They put themselves in the position they are today because of their bad play as of late. Everyone would deserve blame if there is no big dance appearance and that is where new Athletic Director Mike Cragg would have to do some evaluation.
On paper, St. John's has one of the more talented starting lineups in the Big East. Their lack of consistency could end up being their downfall Sunday night if they are left going to the NIT. Sunday night is one of the biggest days in the recent history of the program and that is no exaggeration.