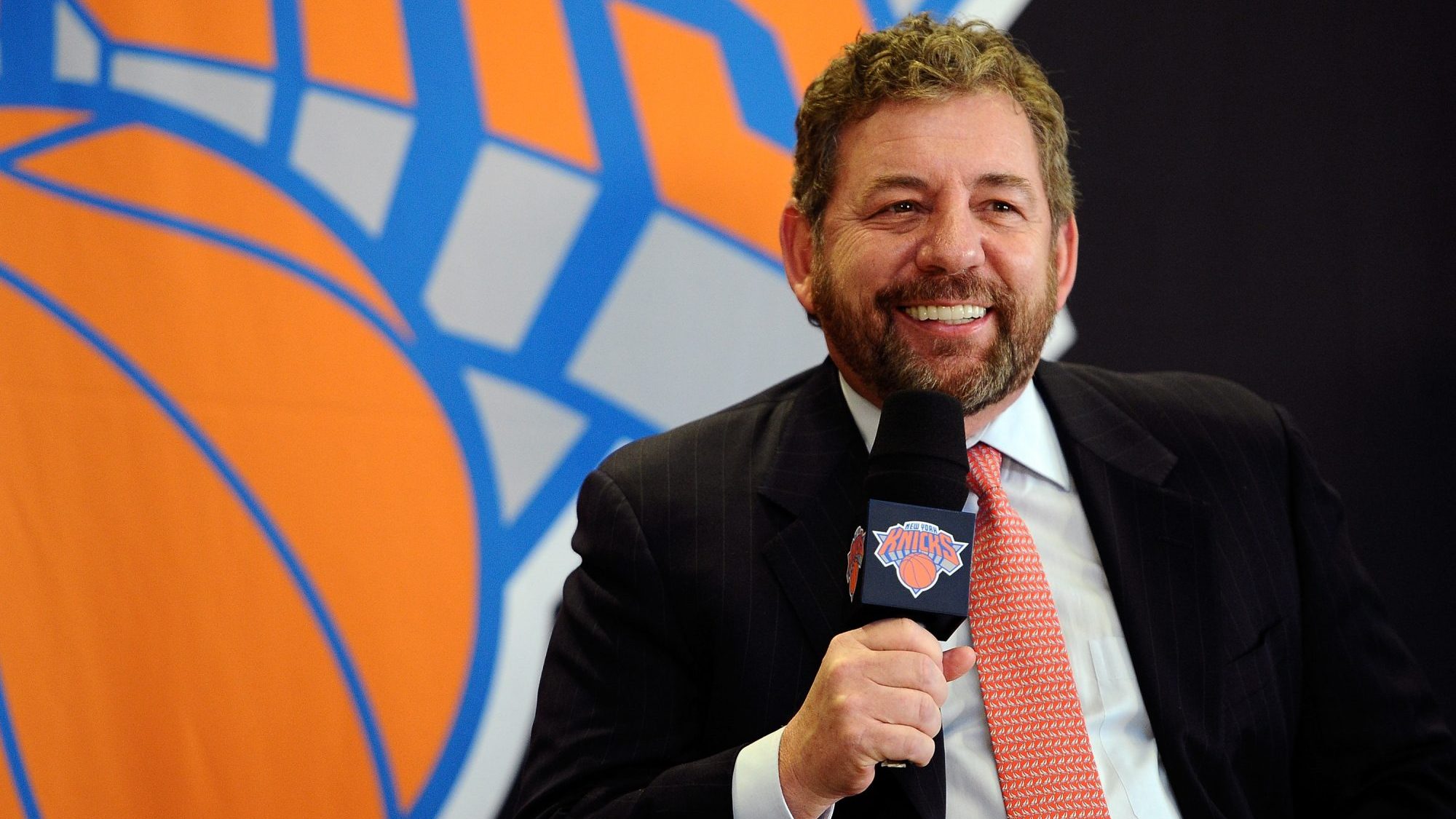 New York Knicks owner James Dolan is caught on tape ejecting a Madison Square Garden fan after a "sell the team" remark.
The New York Knicks have suffered through a rough 2018-19 NBA season, making this scenario all the more questionable.
At Madison Square Garden on Saturday afternoon, the Knicks hosted the Sacramento Kings. They hoped to avenge the loss the 115-108 loss the Kings handed them in Sacramento on Monday.
However, that didn't happen as the Knicks came up short, 102-94. The latest defeat also wasn't the biggest story on Saturday.
Knicks owner James Dolan experienced an altercation with a Knicks fan that's now making the rounds.
A fan told Knicks owner James Dolan to sell the team and he reacted by kicking him out of MSG and telling him to "Enjoy watching them on TV." ?

(via @TMZ_Sports) pic.twitter.com/dWKFolZQeF

— Yahoo Sports (@YahooSports) March 9, 2019
Obviously, this isn't a good look for Dolan.
Kicking a fan out for yelling "sell the team" in your direction is questionable. Two cops and security came over to question and ID the fan before asking him to leave, according to witnesses via TMZ.
It's unclear if the fan is permanently banned from attending Knicks games.
There's also a story on the other side. Madison Square Garden's policy is absolute: "Our policy is and will continue to be that if you are disrespectful to anyone in our venues, we will ask you not to return," an MSG spokesperson notes.
The Knicks are definitely looking to pursue the top dog of the 2019 free agency class in Kevin Durant. There was a report this week claiming Durant and Kyrie Irving are "apprehensive" about the Knicks.
For the Knicks to have a successful summer, it all starts with Dolan. He has to understand that fans aren't just frustrated with another losing season. This season marks five-straight years the Knicks have lost at least 50 games.
The New York Knicks now sit at 13-53, which is the worst record in the NBA. The only positive from every loss is they're still on the right path to Duke phenom Zion Williamson.