The New York Mets need to execute a new lineup strategy if Jed Lowrie's knee doesn't allow him to play on Opening Day.

Jed's dead, baby. Jed's dead.
Well, not really. Jed's alive and well. Well, not really. He's alive.
New York Mets infielder Jed Lowrie is feeling the old knee pain. Lowrie's current diagnosis reveals a left knee capsule sprain, an injury that could sideline him for six weeks. The news came via Dr. James Gladestone, an orthopedic surgeon and chief of sports medicine at The Mount Sinai Health System, according to Matt Ehalt of North Jersey.
Obviously, based on such a timeline, his Opening Day status is in jeopardy.
"It just depends on how severe it is and where it is and how much it hurts," Gladstone said in a phone interview. "It's really hard to determine. You have to take it day by day, and once you feel more comfortable, than you can challenge the knee more and more."
The good news is that it doesn't appear likely Lowrie requires surgery or can hurt anything structurally.
"When you injure your capsule, the good news is you typically don't hurt anything structurally so the knee shouldn't be unstable and require surgery," Gladstone said.
Whatever the diagnosis, it doesn't help the Mets right now. A plan B must be conjured up in anticipation of the baseball glitz and glamour that comes on Opening Day.
Defense isn't the concern. With Robinson Cano penciled in at second base, Lowrie was looking at a third-base designation. What's critical is the lineup configuration.
Brodie Van Wagenen has stated multiple times that the free-agent veteran would hit second in the lineup. He went as far to explain that the No. 2 slot is Jed Lowrie's position (as opposed to a pen-written defensive spot).
While it's true that Chili Davis has taken Van Wagenen's philosophy to make for a more balanced, situational approach—as opposed to Sandy Alderson's walk and a blast strategy—the club doesn't own a legitimate No. 2 hitter once Lowrie is out of the equation.
The Ideal Plan B Lineup
Brandon Nimmo (L-RF)
Jeff McNeil (L-3B)
Robinson Cano (L-2B)
Peter Alonso (R-1B)
Michael Conforto (L-LF)
Amed Rosario (R-SS)
Wilson Ramos (R-C)
Juan Lagares (R-CF)
The best option in the two-hole is, without a doubt, Jeff McNeil. A contact, situational hitter with a .381 on-base percentage a year ago makes him the ideal candidate.
Moreover, Todd Frazier is dealing with an injury. Like Lowrie, he can't be counted on at the moment.
The issue is blatant. To start the lineup with three-straight lefty batters isn't the greatest feeling.
The Sensical Plan B Lineup
Brandon Nimmo (L-RF)
Amed Rosario (R-SS)
Robinson Cano (L-2B)
Peter Alonso (R-1B)
Michael Conforto (L-LF)
Wilson Ramos (R-C)
Jeff McNeil (L-3B)
Juan Lagares (R-CF)
McNeil is the de facto third baseman with both Lowrie and Frazier out. When Mickey Callaway is taking on a lefty pitcher and/or wanting more situational balance in the lineup, young Amed Rosario becomes the likely No. 2 hitter.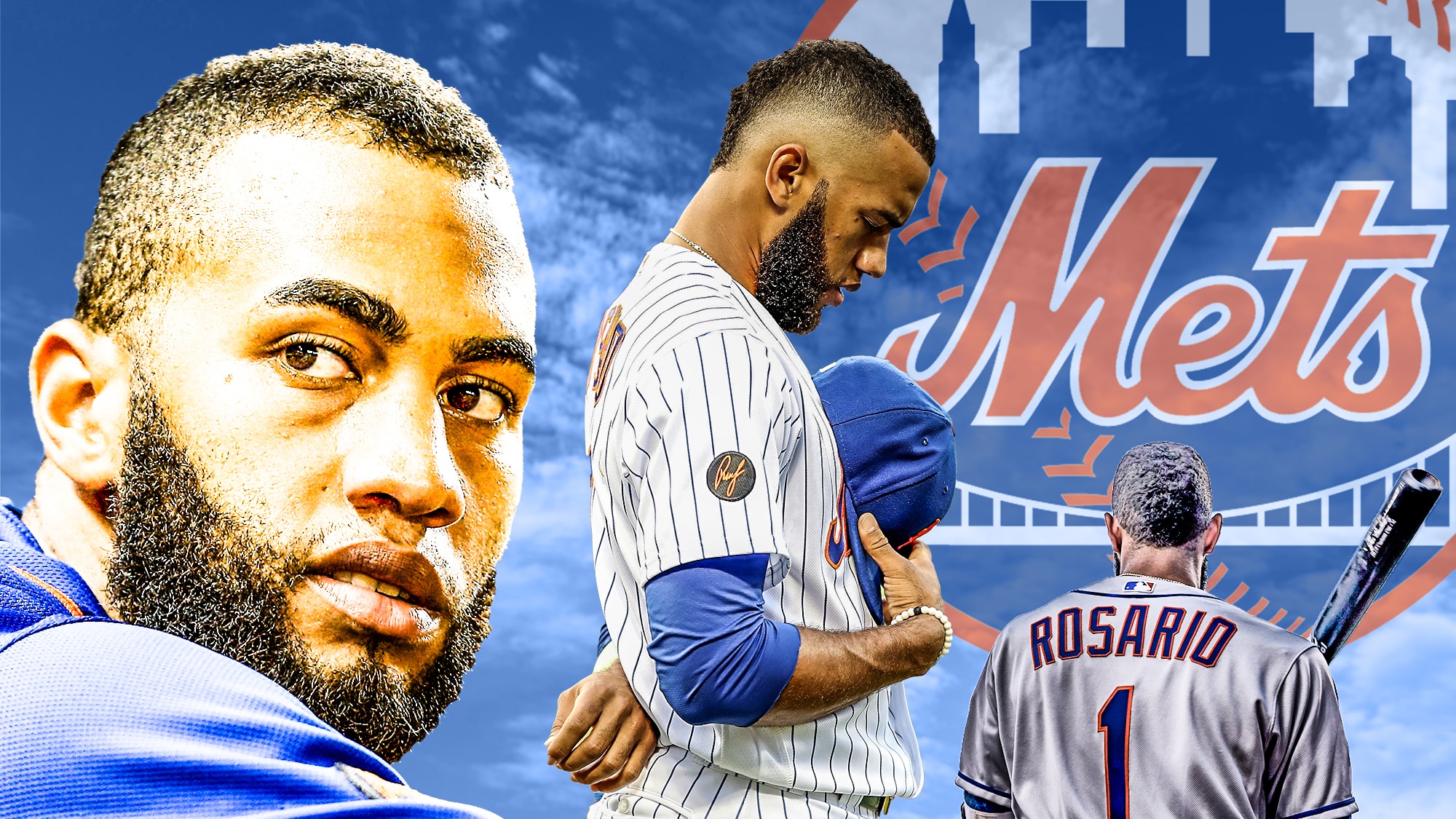 This is not a great deal.
Rosario, 23, has experienced the top of the lineup with the Mets. A year ago, he batted leadoff 58 times and second just once. In 2017, he didn't bat leadoff once and again, found himself in the two-hole on one occasion.
The kid isn't a top of the lineup hitter. He's a middle of the lineup bat.
With a career .290 on-base, the notion is evident. In time, perhaps he could find his way as a one or two hitter, but he's nowhere near the mark yet.
Nevertheless, what are alternatives? Do they throw Michael Conforto in the two-hole? It makes more sense based on attributes, but again, it would mean three-straight lefties at the top of the lineup. Could they move Cano to clean up while attempting to squeeze Wilson Ramos or Peter Alonso in the three-hole? That's a drastic starting point.
The one thing we know for sure is that all eyes are not on Jeff McNeil. Instead of worrying about the corner outfield spot full-time, he'll need to grab the infield glove and get to third.
Amed Rosario is the other half of the equation. Can his right-handed bat produce enough base-running experiences to consistently his second in front of Cano?
This is the New York Mets plan B via 2019 Spring Training with Jed's uncertain future totally in play.