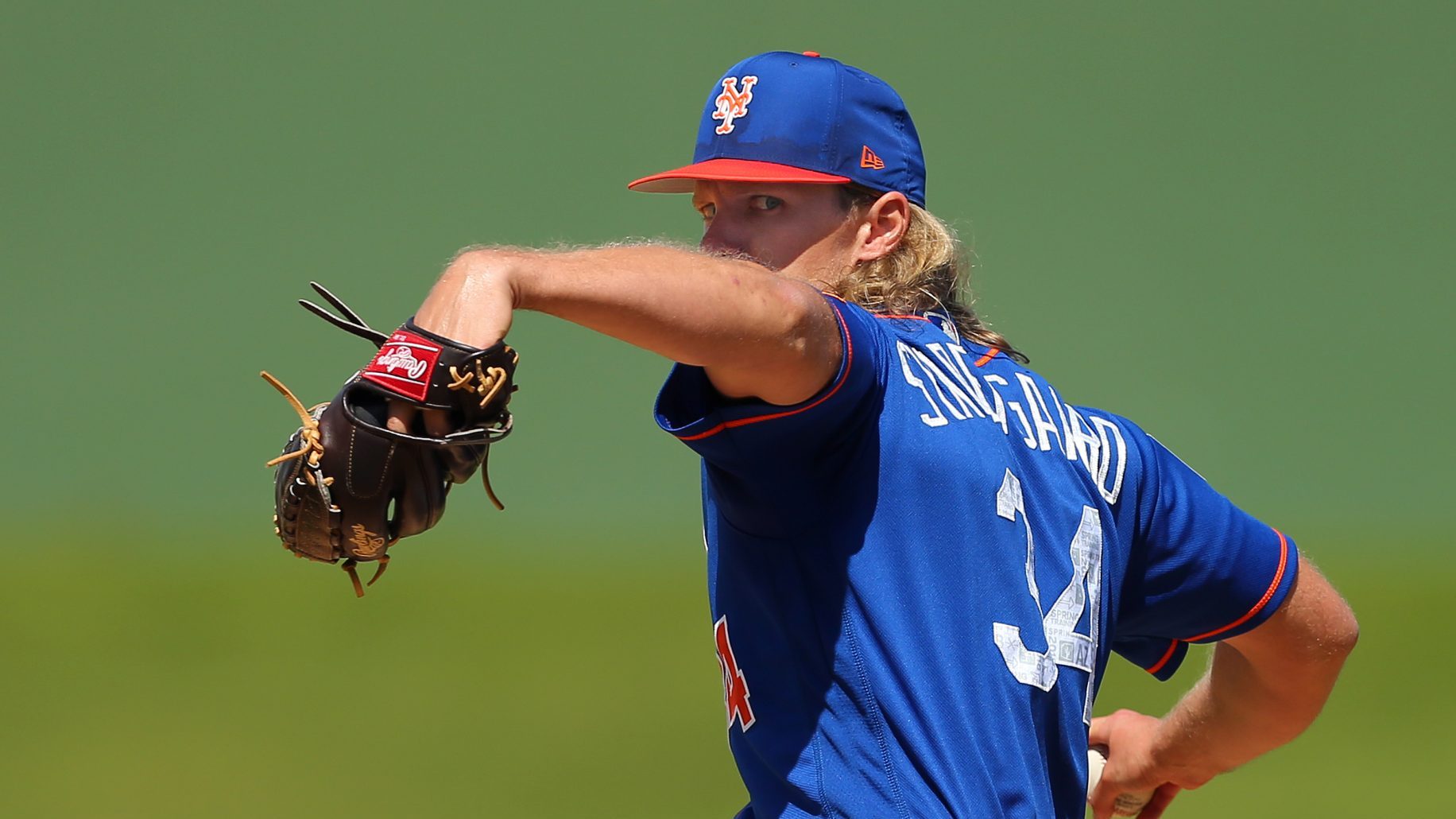 A bearded Noah Syndergaard pitches two relatively clean innings for the New York Mets in his 2019 spring training debut.

Look. It's a bird. It's a plane. Nope; it's a damn superhero.
More specially, it's Thor.
New York Mets starting pitcher Noah Syndergaard joined the 2019 spring training party on Monday afternoon after taking the ball from manager Mickey Callaway. The bearded one pitched two relatively clean innings via surrendering no runs on two hits while striking out two over a minuscule 13 pitches.
26 pitches into #SpringTraining and Thor is already throwing ?. #LGM pic.twitter.com/vAi1q0prah

— New York Mets (@Mets) February 25, 2019
Syndergaard, 26, revealed his obvious early-spring strategy after the game. He took the "throw strikes" approach while establishing his fastball and working on his change.
.@Noahsyndergaard talks about his first outing of the spring. ⚡️ #Mets pic.twitter.com/DNY2tiIIuk

— New York Mets (@Mets) February 25, 2019
Thor enters 2019 as the Mets 1B ace. The lone reason he doesn't bring the bonafide ace status to the party revolves around stud righty Jacob deGrom.
Over 25 games started in 2018, Syndergaard finished 13-4 with a 3.03 ERA, 1.212 WHIP and 155 strikeouts in 154.1 innings pitched. His K/9 ratio was notably lower than in previous seasons yet his attention to overall pitching detail seemingly ballooned in a positive fashion.
As per the offense, David Thompson executed all the work. His three-run home run in the 5th-inning tied the game. It's exactly the mark (3-3) the two teams remain at this very moment in the top of the 9th-inning.
Out in a hurry! ?

David Thompson belts a three-run homer, his first of the spring. #Mets pic.twitter.com/hqPa9To1H1

— Mets Farm Report (@MetsFarmReport) February 25, 2019