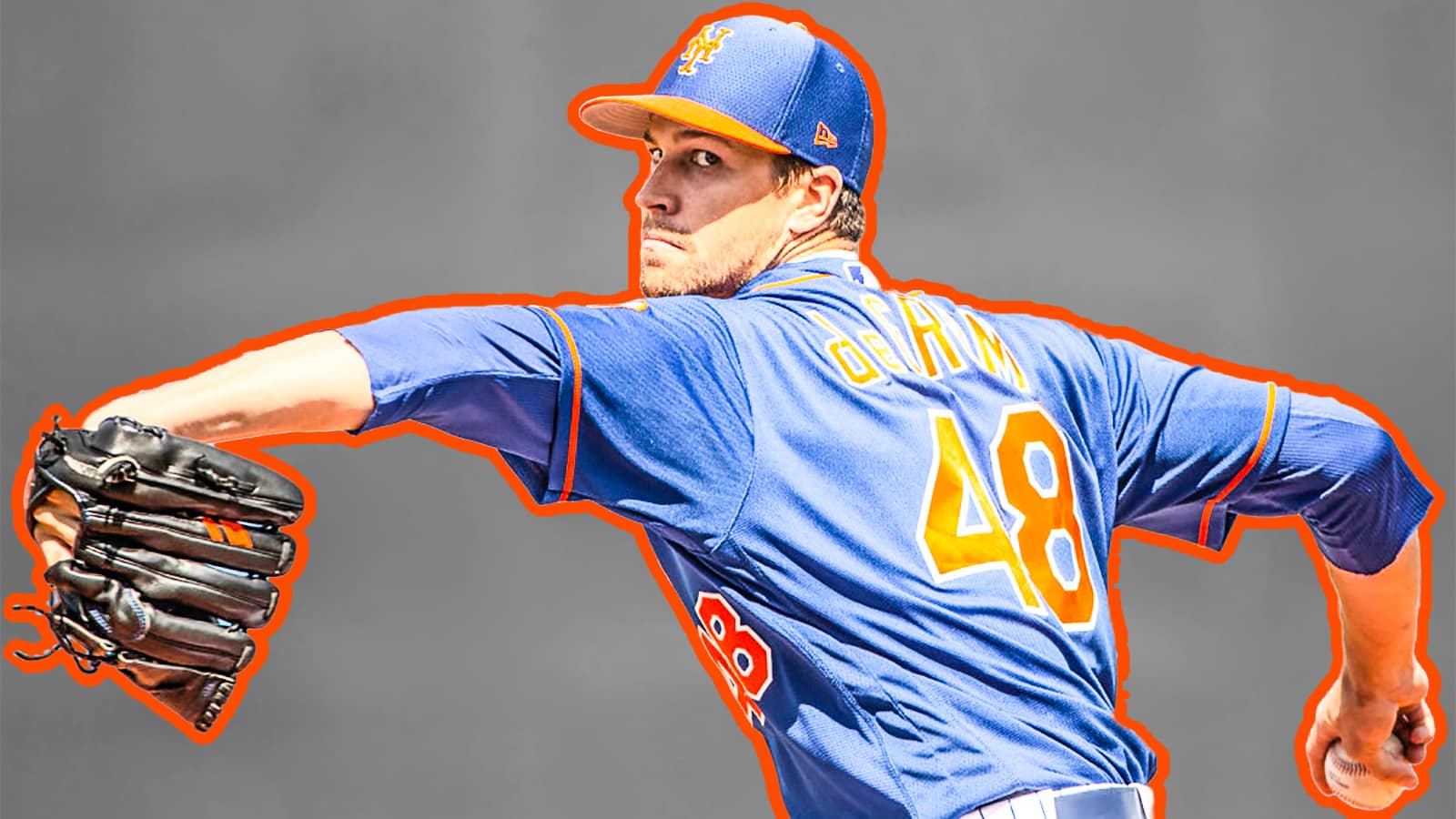 New York Mets ace Jacob deGrom took to the spring training mound on Sunday to showcase a filthy 97 m.p.h. fastball that has Mickey Callaway worried.

Jacob deGrom didn't simply slide into spring training action during the year 2019. The defending NL Cy Young award recipient announced his presence with authority.
On Sunday, starting the New York Mets second preseason game of the new campaign, Jake blew one past Houston Astros lefty A.J. Reed.
Jacob deGrom earned his first K of Spring Training blowing 96mph past AJ Reed. pic.twitter.com/gfCYVsHpld

— Pitcher List (@PitcherList) February 24, 2019
The deGrominnator pitched just one inning while striking out one and relenting a run. The most impressive pitch of the day saw the Mets ace clock at a filthy 97 m.p.h.
The ball came out of his hands so hard that manager Mickey Callaway actually expressed concern, via Kevin Kernan of the New York Post.
"He's throwing 97, which scares me,'' Callaway admitted, "but he's throwing strikes. … I wish I could [dial it back] and I'm sure tomorrow [with Syndergaard] is going to be 100 [mph], and I'm going to be panicking. But that's who these guys are, they are such competitors. Their arms are ridiculous. They are not overthrowing to get that, it's nice and easy but it still scares the manager or a pitching coach when you see that velocity, but that's who these guys are."
deGrom, 30, as usual, discussed the team after his spring debut.
"With the live BPs we've been trying to watch everybody we get a chance to,'' deGrom said. "We are all rooting for each other. I think if we stay healthy that's going to be a big key for us this year.''
He also admitted nerves were part of the day.
"I was nervous today going out there for the first time," the lanky pitcher said.
Equipped with the reigning Cy Young winner, Noah Syndergaard, Zack Wheeler and Steven Matz, Callaway and pitching coach Dave Eiland are psyched headed into the season.
Over 32 games started in 2018, deGrom finished 10-9 with a 1.70 ERA and 0.912 to go along with a career-high 269 strikeouts in 217 total innings.
Contract noise or not, the New York Mets can rely on Jacob deGrom during the season prior to his walk year of 2020.