New York Mets slugger Yoenis Cespedes is in Port St. Lucie to begin rehabbing from double heel surgery and expects to be back in 2019.
There was a familiar face at the New York Mets' Spring Training complex in Port St. Lucie this week; Yoenis Cespedes. The outfielder has not been heard from since having surgery on his heels last year. In fact, he's almost been a forgotten member of the Mets.
The good news is that Cespedes is in camp and is working out with the team's strength and conditioning coordinator, Mike Barwis. However, before anyone gets carried away, it's still a long way off before we'll be seeing him back in the lineup.
The outfielder will first begin throwing next week. The big test will come when he's given the green light to begin running. When that will be is still unclear.
The Mets have given no indication whether Cespedes will play this season. Yet he himself expects to have a role to play at some point this year.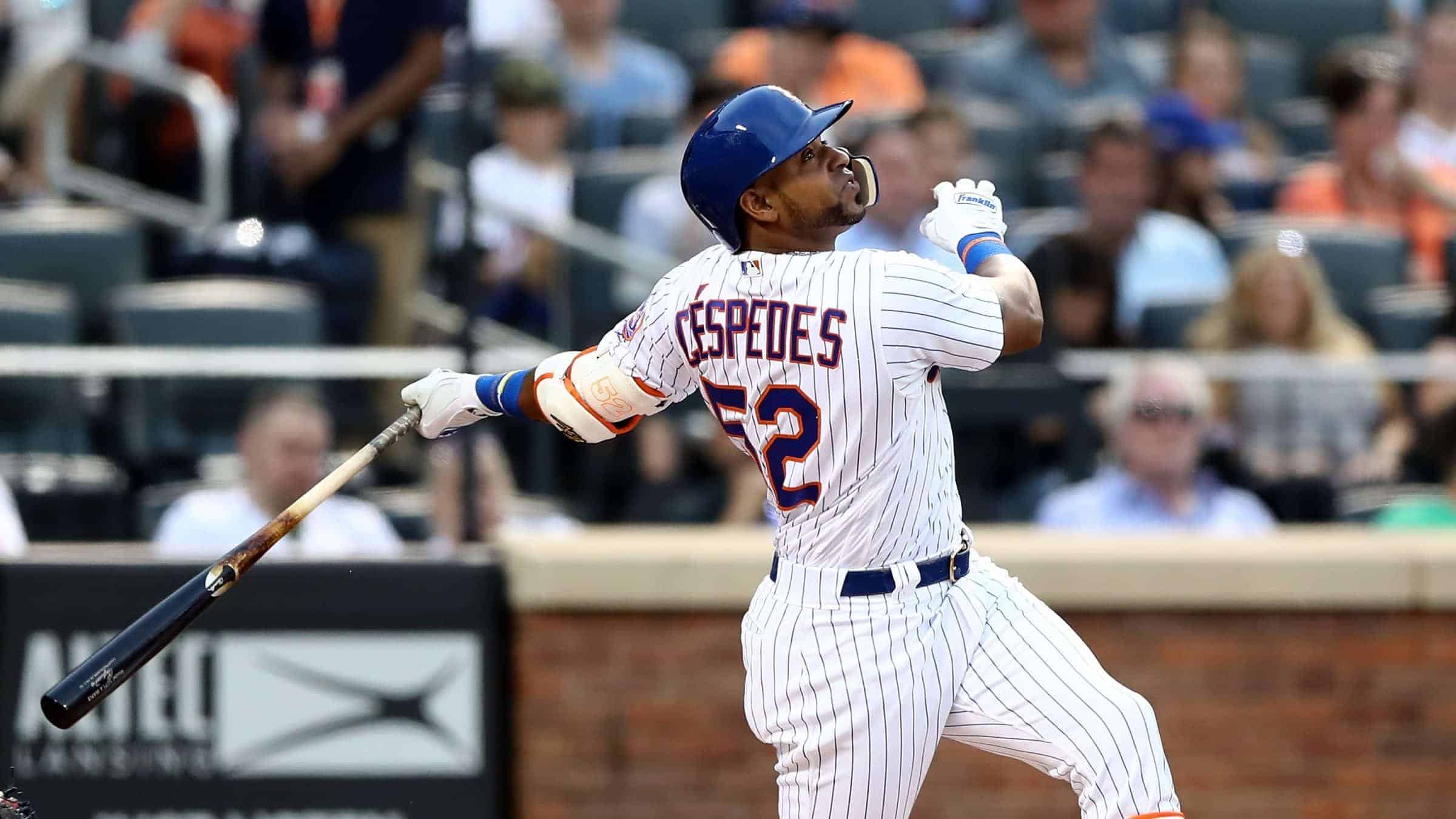 Cespedes is confident he'll return
The 33-year-old spoke with the media in Port St. Lucie through an interpreter. When asked how he was feeling, he responded:
I do feel a lot better. I can't even say at the moment that I'm at 50 percent, but when I used to wake up], I would struggle walking; but now, even at this stage of the rehab, I can definitely walk without any pain.
Cespedes has only played in 119 games since signing a four-year $110 million contract in November 2016. Interesting enough is the fact that current Mets GM Brodie Van Wagenen was the agent that represented Cespedes on this mega-deal.
When the Mets announced last summer that Cespedes would have surgery on both heels to remove bone calcification it was estimated that he would be out 10-12 months.
Cespedes himself is unsure when he'll be able to return but is confident, he'll be back to his old self at some point this season.
"When I do return, I plan on being 100 percent like I was in 2015."
Time will tell but Mets fans will be hoping he is right.