The Alliance of American Football (AAF) will play its first games this weekend. Christian Hackenberg and Brad Wing are just two of the many former New York faces.

Football season didn't end with the Super Bowl's final gun.
The Alliance of American Football will begin play this weekend, as its eight teams will be showcased over Saturday and Sunday, attempting to fill the gap the NFL leaves behind.
While the teams are mostly situated in the western and southern parts of the country, leaving New York City and its associates aside, there will be plenty of local flavors from both the local college and professional ranks on display.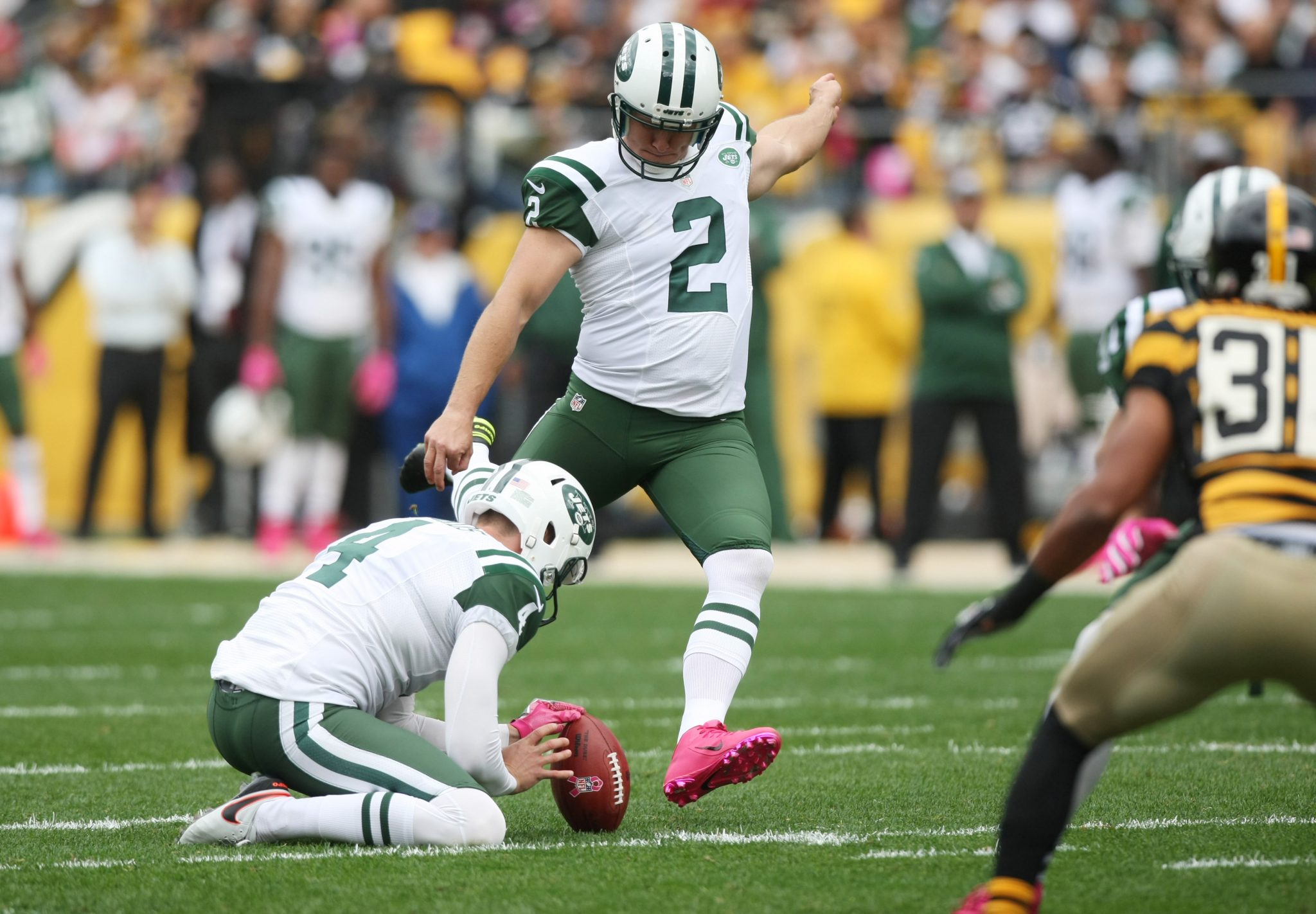 Arizona Hotshots
In the final days of the Scarlet Knights' Big East tenure, Beauharnais became one of their most recognizable names. In four years in Piscataway, he earned 274 tackles, 12.5 sacks, and four interceptions. He appeared in three bowl games with Rutgers, winning two. His freshman season ended with a bang, earning two sacks in a victory over Central Florida in the St. Petersburg Bowl.
A seventh-round draft pick of New England in 2013, Beauharnais went on to take part in five NFL regular season games, gaining five tackles.
K Nick Folk (Jets 2010-16)
Folk was one of several kickers the Chicago Bears worked out after Cody Parkey's memorable miss. Though the Bears didn't offer him a contract, he signed with the Hotshots shortly after. Though Folk's last NFL appearance ended in disaster in Tampa Bay, Jets fans remember him fondly. Folk ranks second in Jets history in points scored (729) and successful field goals (175). His most memorable conversion came during the 2011 AFC playoffs, a 32-yard kick that gave the Jets a 17-16 win over the Indianapolis Colts in the wild-card round.
G Alex Thompson (Monmouth 2014-17)
Thompson played 44 of 45 games for the Hawks of South Jersey, reaching a pair of All-American teams in his senior year. That finale ended with Thompson partaking in Monmouth's first-ever FCS playoff appearance.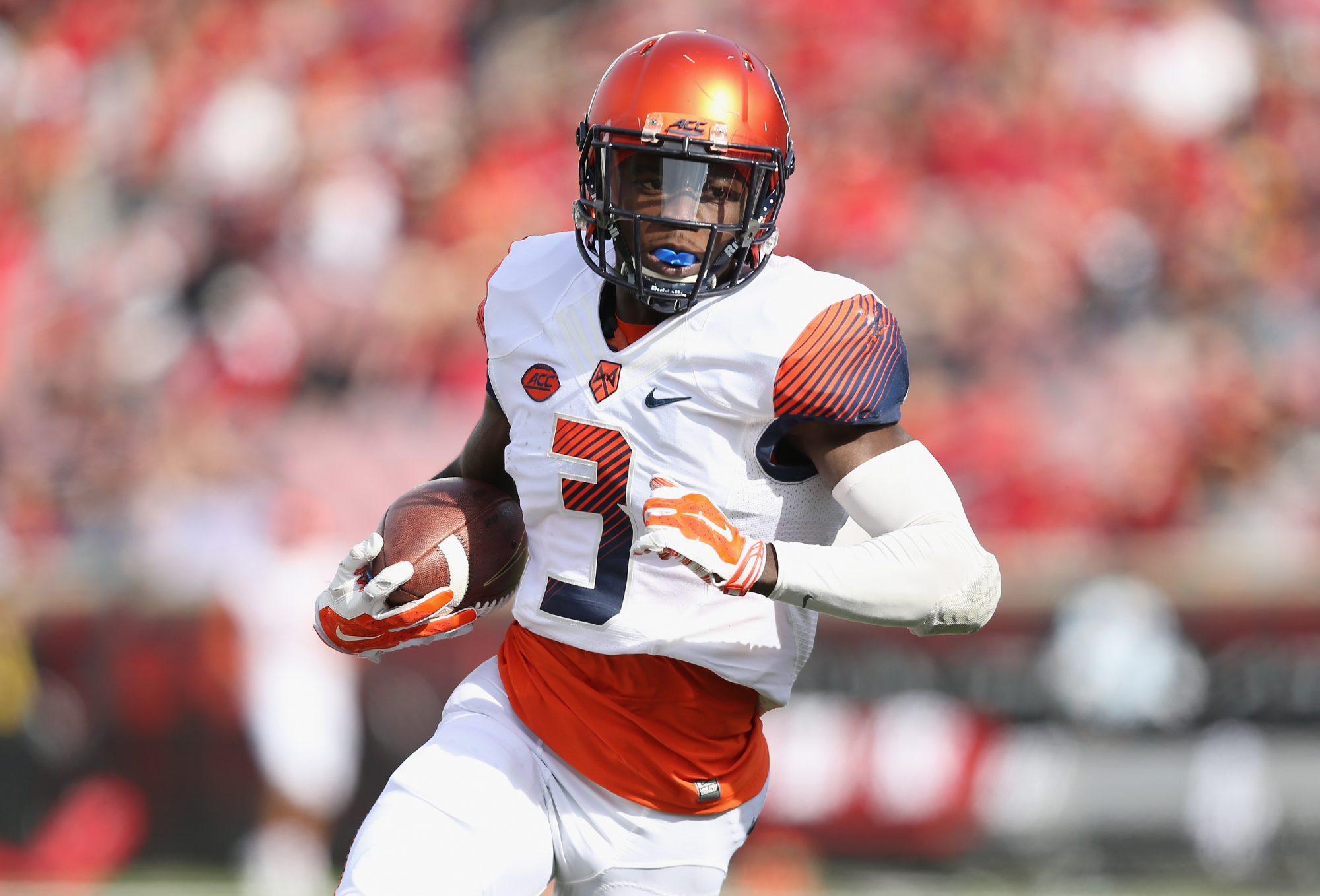 Atlanta Legends
Donahue's brief Jets career was marred by legal issues, but he seeks a new beginning in a return to the Peach State. Previously a star at West Georgia, Donahue made Gulf South conference history in 2016. He earned 13.5 sacks, a record for the Division II conference, and was a finalist for the Gene Upshaw Award, presented to Division II's top defensive lineman.
WR Ervin Philips (Syracuse 2014-17)
A rusher turned receiver, Philips nonetheless ranks seventh in Orange history in terms of receiving yards (2,071), as well as the leader in receptions (223). His senior season featured 904 yards, good for fifth in the ACC. That year, he earned 188 yards on a single-game record 17 receptions in a September loss at North Carolina State.
The younger son of Giants legends and Super Bowl MVP Phil, Simms appeared in four regular season games with the Jets over two seasons, throwing for 195 yards and a touchdown. This won't be Simms' first experience with an Atlanta football squad, having served on the Falcons' practice squad on their 2016 NFC champion squad.
Birmingham Iron
WR Amba Etta-Tawo (Syracuse 2016, Giants 2017-18)
Etta-Tawo played a majority of his career at Maryland, but made a huge impact as a Syracuse graduate transfer in 2016. In a September win over Connecticut, Etta-Tawo earned 270 receiving yards, an Orange program record. He would end the year with 1,482 receiving yards, good for eighth in the nation, and 14 receiving touchdowns, tying a single-season program record.
Unable to play in the Senior Bowl due to an injury, Etta-Tawo spent time with several NFL practice squads, including the Giants'. Notably, he scored a 41-yard touchdown in the team's 2018 preseason finale against New England.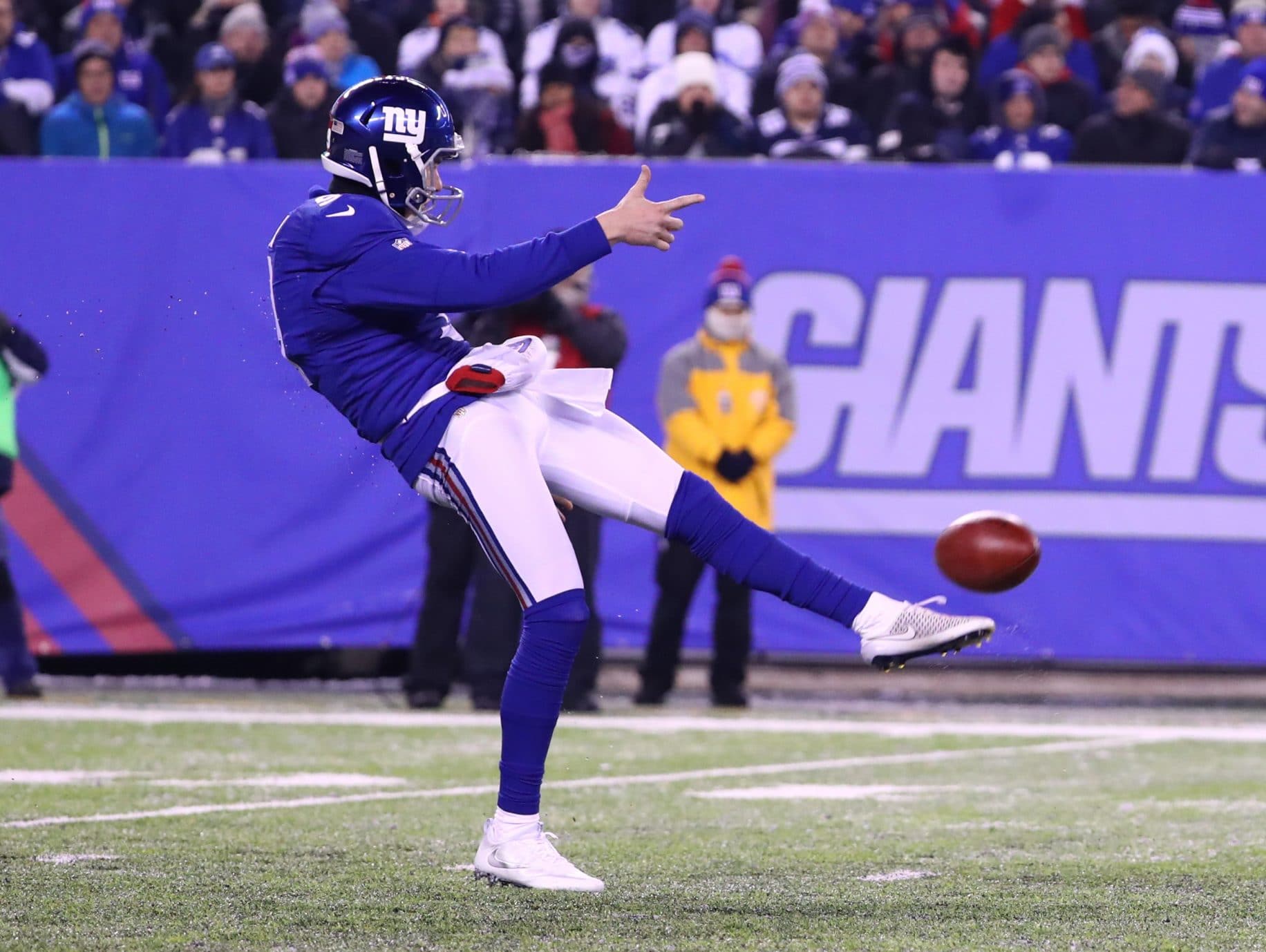 Memphis Express
QB Christian Hackenberg (Jets 2016-17)
In time, Jets fans hope to see Hackenberg has the final false prophet of passing in the wake of Sam Darnold's rise. A second-round pick in 2016, the Penn State alum never appeared in a regular season game for the Jets, beat out by Bryce Petty for the backup quarterback job. The Jets traded Hackenberg to Oakland last May for a seventh-round pick, but the transaction was voided when the Raiders released him less than a month later. Hackenberg later caught on as a reserve thrower in Philadelphia and Cincinnati.
LB Coach Pepper Johnson (Giants 1986-92, Jets 1997-98, Jets coach 2015-16)
After a two-season hiatus, Johnson's professional football career reboots in Memphis. Johnson brings with him five Super Bowl rings (two as a player, three as a coach) and two Pro Bowl nominations, as well as 983 tackles and 25.5 sacks gained over a 13-year NFL career.
P Brad Wing (Giants 2015-17)
A friend of Odell Beckham Jr. and star of Nicki Minaj lyrics, Wing managed to let some punts fly during his Giants tenure. In 2016, Wings played a big part in the Giants' playoff push, earning back-to-back NFC Special Teams Player of the Week awards in crucial victories over Dallas and Detroit.
Orlando Apollos
Though better known for his tenure in Tampa, Abraham ended his NFL career on a strong note with the Jets, earning 28 pass defenses and seven interceptions in three years. Since his 2004 retirement, Abraham has mostly appeared as a coach, including two separate terms as a head coach, across the Florida high school level. Professionally, Abraham was the defensive backs coach for the Arena League's Tampa Bay Storm for two seasons.
QB Kevin Anderson (Fordham 2014-17)
Anderson left The Bronx as one of the most prolific passers in Rams history. Transferring from Marshall University, he is the program's all-time leader in touchdown passes (73) and also ranks third in career passing yards (7.663) and completions (580).
S Will Hill (Giants 2012-13)
On the professional level, Hill is likely best known for returning a blocked field goal for a touchdown as time expired in a Monday night thriller for the Baltimore Ravens. Previously, he appeared in 22 games, including 10 starts, with the Giants. The most noteworthy moment in blue for the St. Peter's Prep alum was a 38-yard interception return for a touchdown in Detroit. Legal troubles forced his release in 2013, but Hill later appeared in the Arena Football League with the Arizona Rattlers.
Tiller is a Queens native who earned First-Team All-Big East honors in his final season with the Orange. Prior to his arrival in Central New York, Tiller starred at Central Islip high school, where he earned Newsday's Zellner Award, awarded to the top offensive lineman in Suffolk County. He later became a sixth-round draft pick of the New Orleans Saints.
Salt Lake Stallions
DT Darius Hamilton (Rutgers 2012-16)
New Jersey football literally runs through Hamilton's veins, as he is the son of 12-year New York Giants veteran Keith. On the field, Darius made a name for himself by becoming a High School All-American at Don Bosco Prep before playing five seasons in Piscataway.
San Antonio Commanders
LB Darnell Leslie (Monmouth 2012-16)
Despite playing only three healthy seasons with the Hawks, Leslie left Long Branch with 15 sacks, good for seventh in team history. This won't be his first football-related stop in Texas, as he previously spent time in Cowboys training camp.
San Diego Fleet
The Jets' first-round pick in 2000, Becht wound up tallying 17 touchdowns over five seasons, two of which were game-winning scores in back-to-back weeks that kept the team's 2001 playoff push alive. Becht previously served as an analyst for ESPN's college football coverage.
RB Paul James (Rutgers 2012-15)
A former team captain, James is one of 11 rushers in Scarlet Knights history to have at least six 100-yard games. He was named the team's offensive MVP in 2013, tallying 881 rushing yards and nine touchdowns.
Jordan began a nine-year NFL career with the Jets as a second-round pick in 2001. Though he was mostly an understudy to Curtis Martin, Jordan made his mark with 1,299 yards and a 4.9 average over four seasons. Jordan is the last player to score a Jets playoff touchdown at home, part of a 102-yard, two-score day as the Jets crushed Indianapolis 41-0 in the 2003 AFC Wild Card Playoffs.
Moore entered the league as a third-round pick of the Giants in 2013. While he proved to be a solid defensive contributor, earning 5.5 sacks in his second season, he was released after a violation of team rules. He went on to appear with four other NFL squads, including a December resurfacing with the Raiders.
DL Myles Nash (Rutgers 2013-17)
Nash performed double duty with the Knights, serving as both a tight end and defensive lineman.
Follow Geoff Magliocchetti on TWITTER