New York Mets pitchers and catchers are due to report to Port St. Lucie on Feb. 12. Get ready, folks. Here it comes.
The Super Bowl is one of the most watched and highly anticipated sporting events in the country. It's practically a national holiday for football fans.
However, the Super Bowl also holds a special significance for baseball fans as well. That's because once the Super Bowl is over, it means that baseball's spring training is right around the corner.
Even though we've been suffering through one of the most brutal cold snaps in a long time, once the calendar turns to February, baseball fans start to think of spring and the "boys of summer." Spring training is a yearly pilgrimage for baseball fans and those seeking a little sunshine during a long winter.
If you believe in urban legends, then you got some good news this week when Punxsutawney Phil could not find his shadow on Groundhog Day. This means that we're in for an early spring and soon the New York Mets will be heading to Port St. Lucie, Florida.
The Mets have been based in Port St Lucie since 1988. Prior to this, the Mets original spring home was Al Lang Stadium on the west coast of Florida in St. Petersburg. First Data Field is the club's home stadium for the Grapefruit League campaign. It's the regular season base for the Class A St. Lucie Mets and the Gulf Coast Mets Rookie League team.
Mets fans travel in droves to see their club every spring. In addition to escaping the cold, it's a time of hope and optimism for baseball fans. Each team begins anew with a clean slate. All the problems of the past season are washed away; at least temporarily, that is.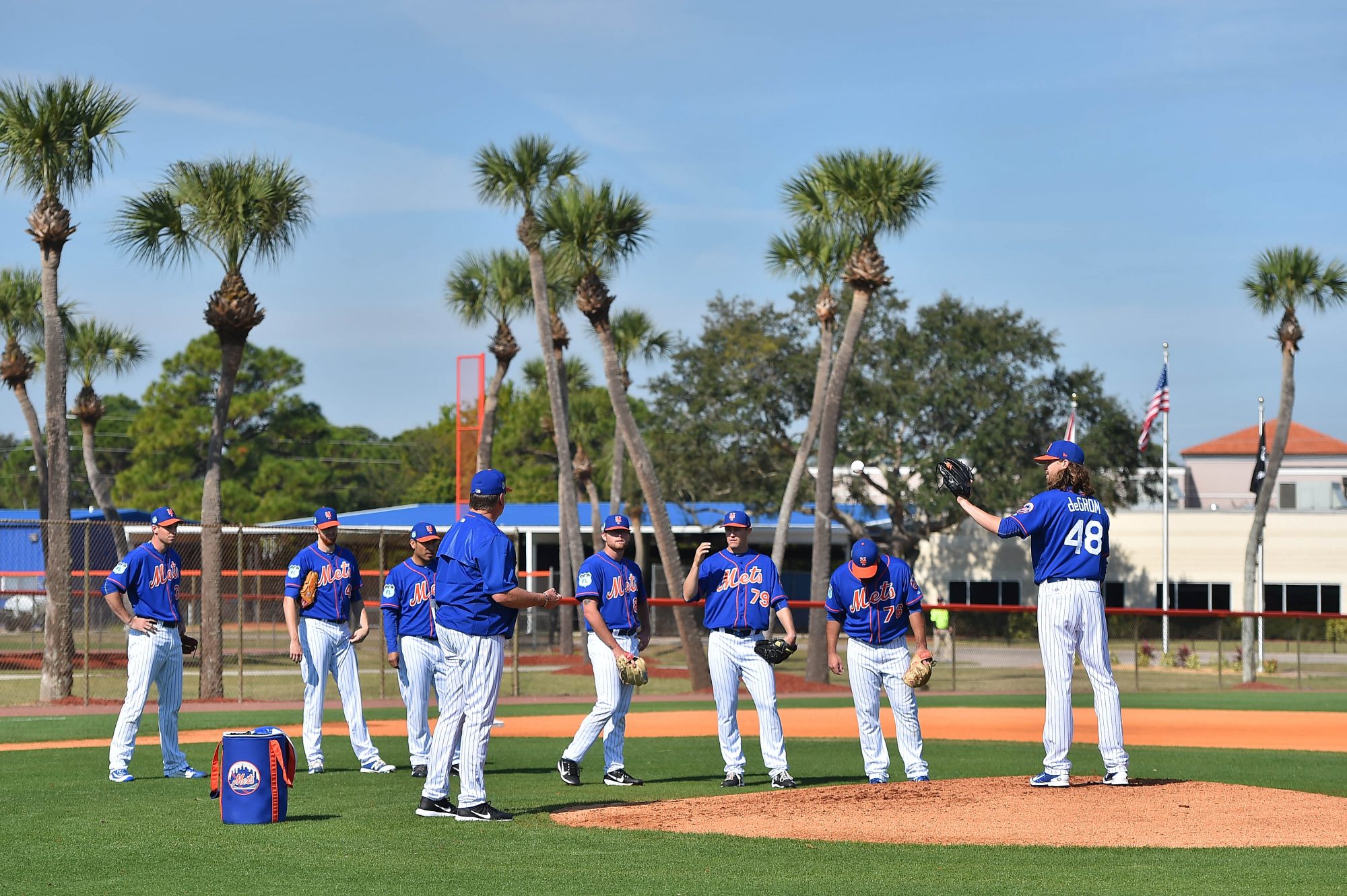 First Data Field in Port St. Lucie is the Mets' Spring Training home
First Data Field seats 7,160 fans. It includes a party deck and tiki bar overlooking right field as well as a general admission picnic area known as the "Berm."
The Mets have 14 home games between Feb. 23 and March 24. All but the last home date versus Washington (game time 12:10 p.m. ET) are scheduled for 1:10 p.m. starts.
The gates at First Data Field open one hour and 40 minutes before game time. However, when the Red Sox visit Port St. Lucie on Monday, March 4, the gates will open at 11 a.m. ET.
The closest airport to the Mets' spring training facility is West Palm Beach International which is approximately 56 miles south of Port St. Lucie.
A number of other Major League clubs hold spring training within a reasonable distance from Port St. Lucie. The closest include the Florida Marlins and St. Louis Cardinals who each call Roger Dean Field in Jupiter home for the spring. This stadium is 34 miles south of First Data Field.
The Ball Park of the Palm Beaches in West Palm Beach is the Spring Training home of both the Houston Astros and the Washington Nationals. The Mets have a number of games scheduled with each of these clubs. The average drive from Port St. Lucie is about one hour.
Mets road games this spring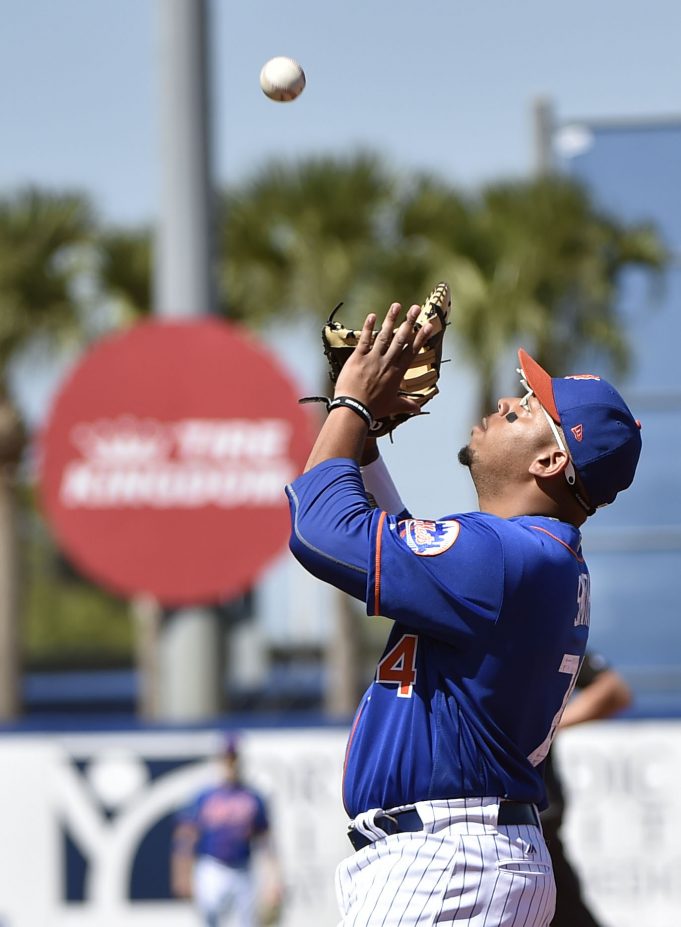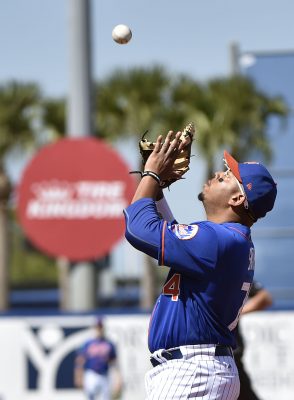 A little further afield is Champion Stadium in Kissimmee. Just outside of Orlando and Disneyworld, the Atlanta Braves play their Grapefruit League home matches here. This is about a 1.5 to two-hour drive from the Mets' spring base.
The Mets do have two long distance road games scheduled this spring. On Friday, March 1, the team will travel north to Lakeland for a meeting with the Detroit Tigers.
Then there's one of the more highly anticipated games this spring. On Saturday, March 9, the Mets will travel to Fort Meyers on Florida's west coast for a game against the Boston Red Sox.
For those planning a trip to baseball's spring training camps; half of the league's teams are based in Florida in what is known as the Grapefruit League. The rest of the clubs are based in Arizona and take part in the Cactus League.
Mets pitchers and catchers will report to Port St. Lucie on Feb. 12 with their first workout scheduled for Feb. 14. Position players are due to arrive on Feb. 16 and the team's first full-squad workout is set to take place on Feb. 18.
The first spring training game will take place on Feb. 23 at 1:10 p.m. ET as the Braves visit the Mets at First Data Field.
As you can see, at least one New York Mets pitcher is ready to go.
I do. Step in the box #butdontdigin ?https://t.co/RbKJ3QWuBC

— Noah Syndergaard (@Noahsyndergaard) January 30, 2019