The New York Knicks have interest in acquiring Anthony Davis. Here's why that wouldn't be a repeat of the infamous Carmelo Anthony trade.
Is it smart for the New York Knicks to aggressively pursue the recently available Anthony Davis? That's a tough question to answer before knowing exactly what it would take to acquire him. The Knicks could build a package of young players and draft picks for Davis. More importantly, and perhaps more shockingly, a deal centered around Kristaps Porzingis would surely catch the attention of the New Orleans Pelicans.
But trading for a superstar at the deadline could harken images of Carmelo Anthony back in 2011. The Knicks acquired the superstar for a sizable package and although Anthony put up great numbers as a Knick, he never propelled the Knicks any further than the Eastern Conference Semifinals. Many felt that New York's decision to trade away valuable role players like Danilo Gallinari, Wilson Chandler, and Raymond Felton ultimately doomed their long-term chance at success.
The lack of playoff success stained Anthony's tenure with the Knicks. For that reason, the infamous blockbuster deal that brought Anthony to New York is widely seen as a failure for the Knicks.
As a result, trading for Anthony Davis might feel like the Knicks are allowing history to repeat itself. Of course, equating a potential Davis trade to the Anthony trade of 2011 is a gross oversimplification. The situations differ in many ways on the court and their contract situations present even more differences. Furthermore, until we know exactly what it takes to acquire Davis, we won't know if the Knicks are giving up too much of their future.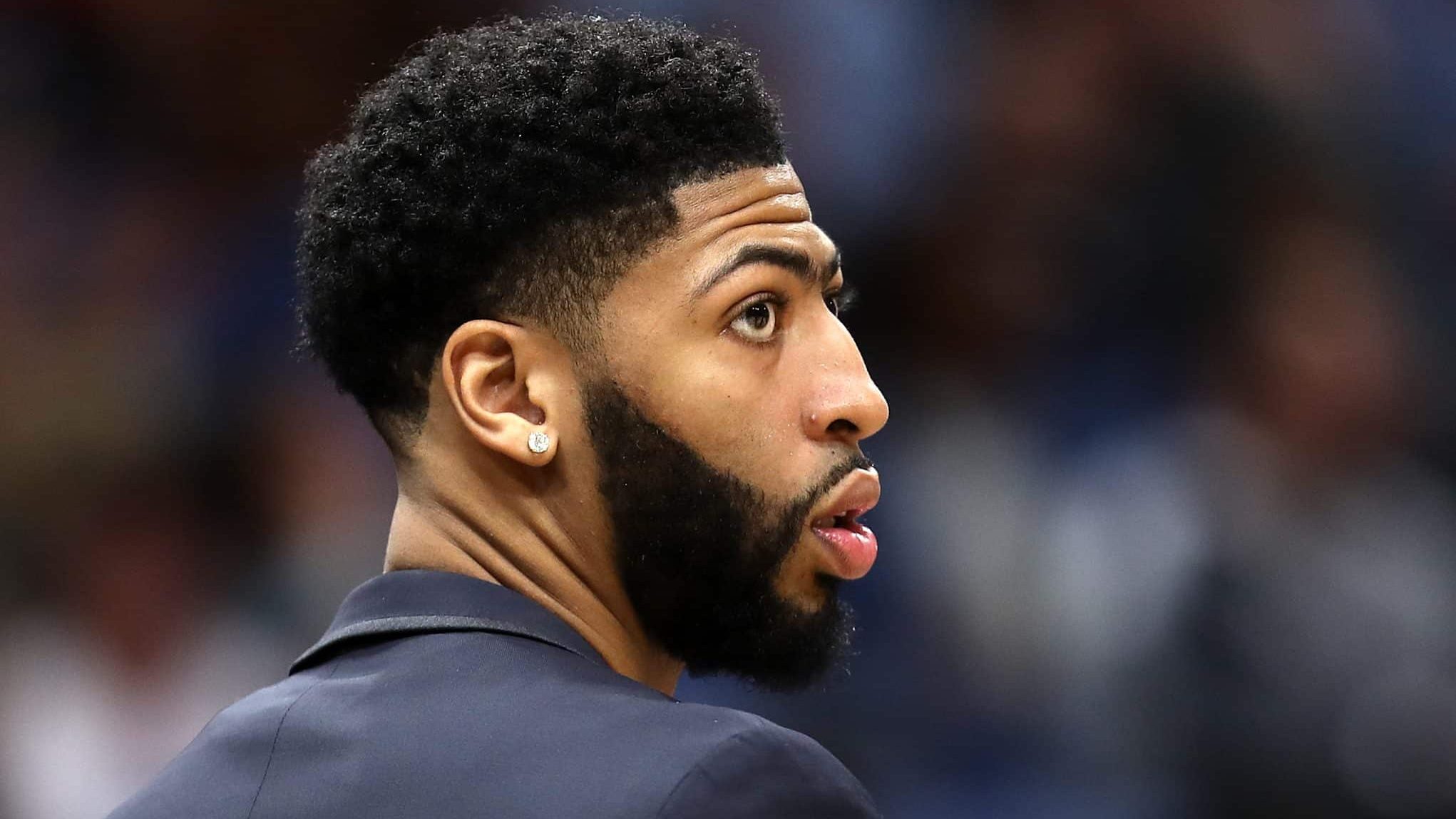 Scoring Similarities
It's safe to label both Davis and Melo superstars. But that should be where the comparison ends. Melo was a superstar in the sense that he was one of the most popular players in the league and a perennial All-Star. Davis is a superstar in the sense that he's a top-five—potentially top-three—player in the sport.
Melo was a volume shooter as a member of the Denver Nuggets. In eight seasons with the Nuggets, he averaged 24.8 points on 47.8 effective field goal percentage. In seven seasons with the Pelicans, Davis is averaging 24.0 points on 52.7 percent shooting.
Furthermore, in Anthony's final partial season with the Nuggets, he averaged 25.2 points on 47.4 effective field goal percentage. This season, Davis is averaging 29.3 points on 53.2 effective field goal percentage. The game is played at a much faster pace now than it was in 2011 so it's wrong to make sweeping assumptions based on box score numbers. However, Davis is already at the same level or better as a scorer than Melo was at that point in his career.
Defensive Differences
Although the two share similarities as scorers, that's pretty much where the comparisons stop. Davis finished third in Defensive Player of the Year voting last season and he's one of the premier rim protectors in the game. He's led the league in blocks three times in his career and he's nimble enough to hold his own when he's drawn out to the perimeter.
As Melo's career stretched on, he became a complete liability on defense. He was never considered a strong defender. There was never any talk of Melo's name when All-Defensive team conversations would surface. But Melo was such a force on offense that his scoring could cover up his deficiencies on the other side of the ball.
It's clear that Davis' overall impact on the game is about far more than scoring. He's a dominant rebounder, impactful rim protector, and he's even emerging as a gifted passer (averaging 4.4 assists per game this season).
Davis is the far superior player when all aspects of the game are considered. Although Melo was a superstar in hhis own right, his overall impact on the game pales in comparison to what Davis can do on the court.
Examining Free Agency
It's unclear exactly what Davis would do if traded to the Knicks. Adrian Wojnarowski is reporting that the Los Angeles Lakers are Davis' preferred team and that the superstar would be serving as a rental player for anyone else.
That should give the Knicks pause before they unload assets to acquire Davis. They would be trading away young players and assets with the possibility of losing Davis in 2020.
Recently, teams are much more willing to take that chance on a rental player in hopes that he re-signs. This strategy worked beautifully for the Oklahoma City Thunder when they acquired Paul George (at the Lakers' expense no less). The Toronto Raptors are trying the same strategy with Kawhi Leonard, the Philadelphia 76ers with Jimmy Butler, and the Boston Celtics with Kyrie Irving.
It remains to be seen how things work out for the Raptors, Sixers, and Celtics. But it's clear that teams are feeling more pressure to get the star into the building so the free agency pitch can start long before their contract is up.
The Melo trade came with the security of extending the star swingman. There was no need to pitch him on staying in New York. That being said, he was set to become a free agent the following summer. The Knicks only needed to wait until July before making a run at Melo in the offseason.
Conversely, Davis won't become a free agent until the 2020 season. Although he may be a rental, he will be there for more than a year. It's not an ideal situation, but it's not crazy to think that it's a risk worth taking in today's league.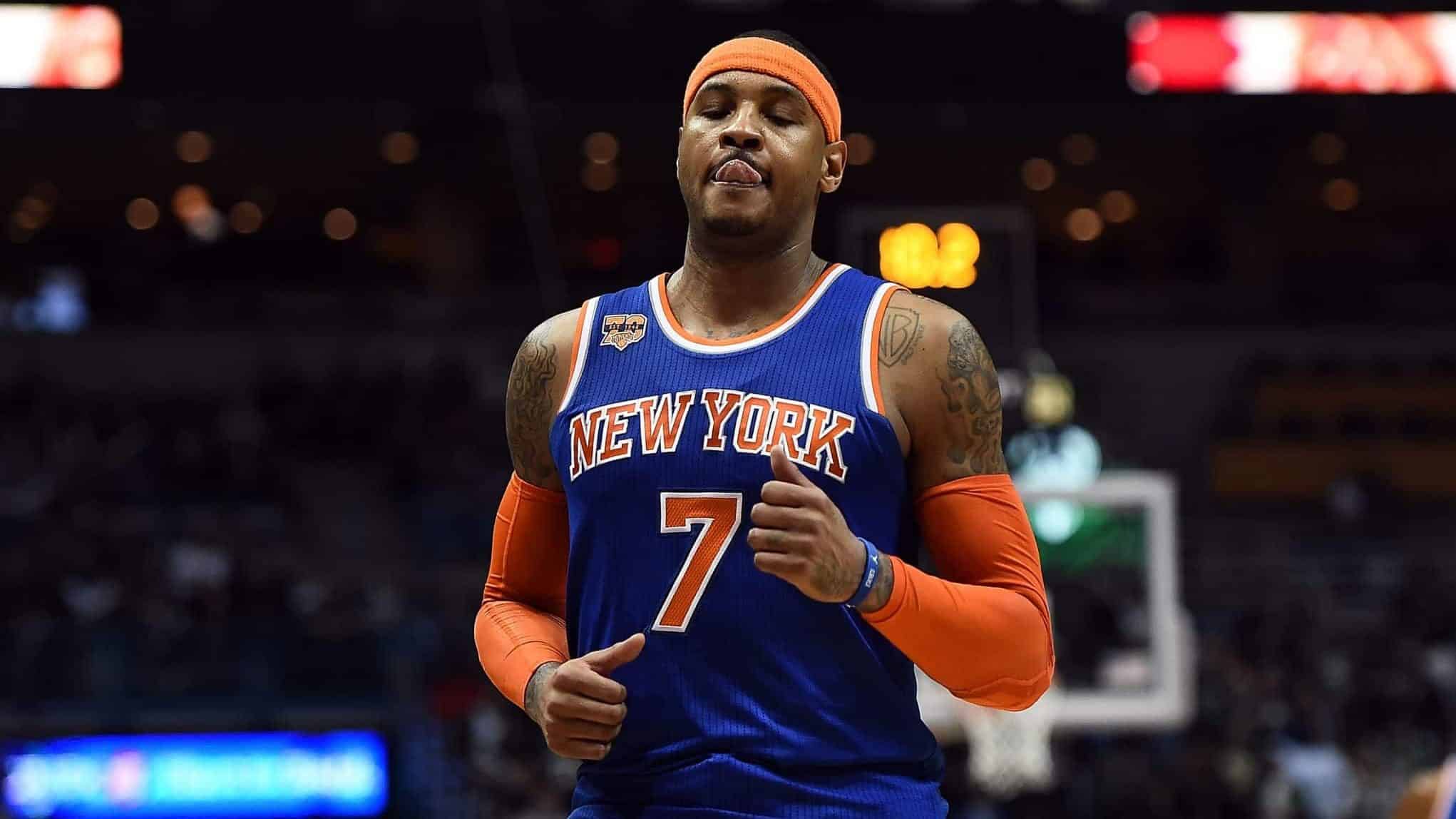 In Conclusion
For better or worse, a potential Anthony Davis trade would not be history repeating itself. Davis is the far superior player to what Carmelo Anthony was in 2011 and it's not particularly close. Melo has never made an All-NBA First Team and he's now in his 15th season in the league. Davis accomplished that feat three times in his first six seasons.
Although they share similarities as go-to scorers, Davis is a high impact player on both ends of the court. As defenders, the two players are polar opposites. While Davis can completely change a game with his rim protection, Melo has always been a player who made up for his defensive flaws with what he can do with the ball in his hands.
Furthermore, the contract situations are completely different as well. While trading for Melo ensured his re-signing with New York, Davis won't bring that same level of certainty. Trading for Davis would be a high-risk move. But that risk comes with the potential for an immense reward.
Trading for Davis might not be the right move for the Knicks. It depends on how much they have to give up and whether or not they can convince him to sign an eventual extension. If they unload a bevy of assets and lose Davis in 2020, it would be a much bigger failure than the Melo trade. However, if they acquire Davis, sign him to an extension, and find any modicum of playoff success, it will be a far greater success than the blockbuster deal in 2011.
But this would not be deja vu all over again and if the Knicks do take that risk, avoid the comparisons to Carmelo Anthony in 2011.