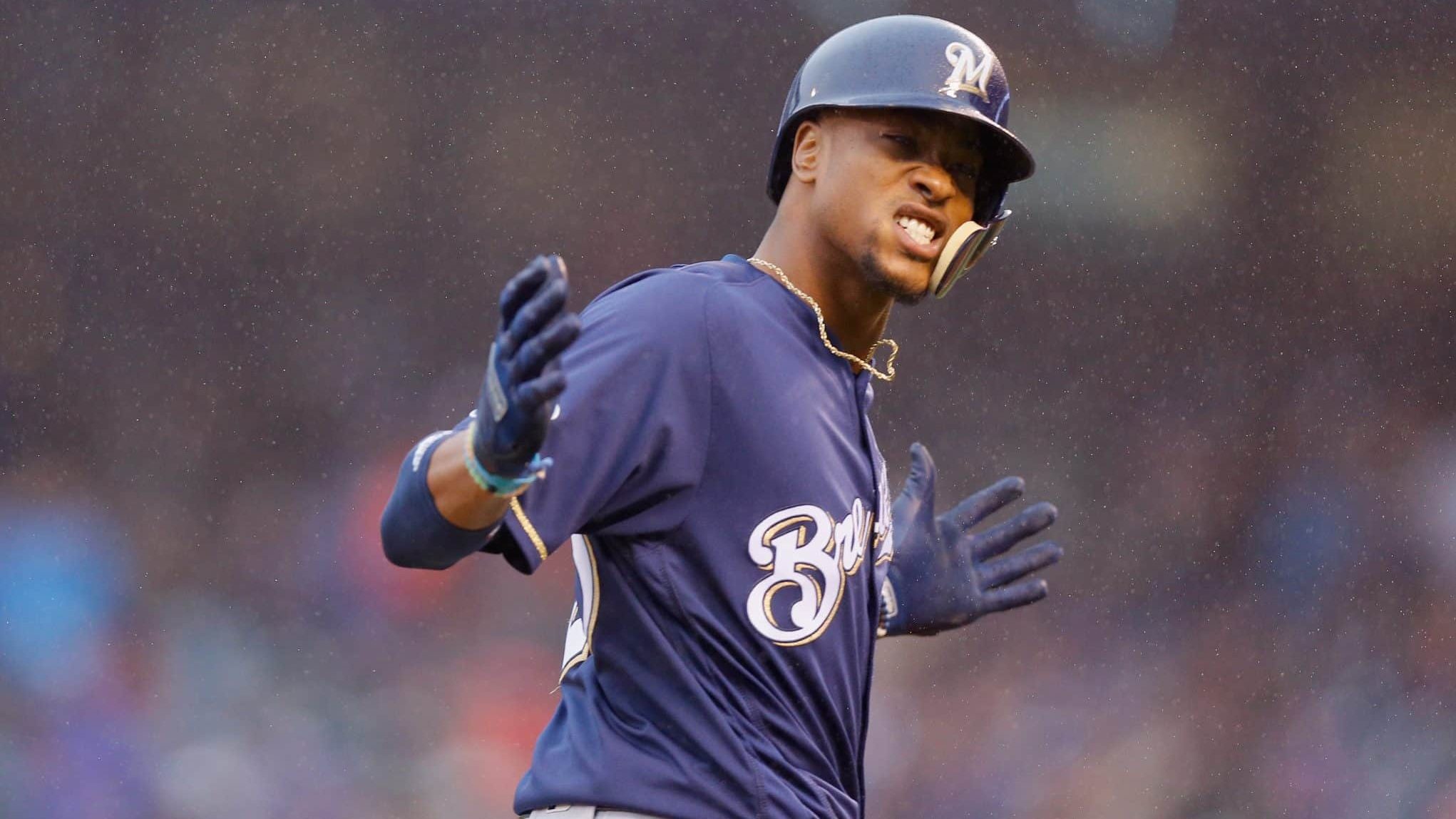 New York Mets center fielder Keon Broxton is excited to be joining the team and he feels that he is a good fit for the team.

Keon Broxton, one of the newest members of the New York Mets, is excited for the chance to play for the team. In a radio interview with MLB Network (overlaid with highlights on the team's official Twitter), Broxton spoke about how he feels he's a good fit for the Mets.
.@KeonDDBroxton is feeling confident in himself and the team as he prepares for his first year in the orange and blue. pic.twitter.com/BfxZ4SJpFM

— New York Mets (@Mets) January 11, 2019
Broxton, who is expected to share center field duties with Juan Lagares (assuming they both stay healthy), spoke about the team's strong rotation and improved bullpen as reasons for his excitement. He also feels the team has a strong lineup that he can contribute to.
Broxton added that he has been working on his swing this offseason in the hopes of taking the next steps as a ballplayer. He's a strong defensive outfielder with a lot of speed, but his offense has held him back, a fact he acknowledged.
Broxton struggled last season, slashing only .179/.281/.410 in 89 at-bats after being squeezed out of the starting outfield of the Milwaukee Brewers. The Mets are hoping for better production this season, especially since they don't expect much from Yoenis Cespedes.
For his career, he has slashed a weak .221/.313/.421. However, he hit 20 home runs in 2017 and he had back-to-back seasons of over 20 stolen bases in 2016 and 2017.
He's stolen bases at a 79 percent clip, adding an element missing from the Mets in recent seasons. The team stole only 71 bases, leaving them tied for 19th in the league. Additionally, their 64.6 percent success rate on stolen bases was better than only five teams last season.
Amed Rosario is a fast runner and could develop into a good base stealer, but he converted on only 68.5 percent of his steals. Broxton provides the team with a legitimate base stealing threat.
He'll need to produce to stay in the lineup, but clearly, he believes he can. Time will tell if he's right.
Follow Billy on TWITTER