Manny Machado swings by the Bronx for a New York Yankees visit on Wednesday, and there are a few selling points the Yankees can push.

The New York Yankees are Manny Machado's first choice in free agency, but the Bombers don't want to give him $300 million dollars. Machado has heard he's worth at least that much for years, so the Yankees will have to get creative to convince him to take a discount.
Fans experienced swells of false hope when Patrick Corbin made a Yankee Stadium visit at the end of November. Despite a friendly welcome message to him and his new wife, and a photoshopped image of the lefty on the stadium video board, Corbin took a better financial offer from the Washington Nationals a few days later.
If the Yankees really want Machado, they'll have to learn from that failure. Thankfully, Machado revealed a few things about his character in the 2018 MLB postseason, and Brian Cashman can use that information to craft a perfect pitch.
After a lazy trip to first base in the NLCS, Machado told The Athletic's Ken Rosenthal that hard play is not his "cup of tea." Sure, he later tried to walk that statement back, but who wouldn't when millions of dollars are at stake?
The Yankees should assume that Machado's true sentiments lie in his original statement. Here are a few tips for how they can appeal to his desire for easy money when he moseys into the Bronx on Wednesday.
A cup of no-hustle tea
As soon as Machado walks in the stadium, someone should hand him a cup of tea—I'm thinking Sleepytime Tea is the best choice. The mug should be inscribed with the word "hustle" crossed out.
Then, Hal Steinbrenner can come in and stage a noisy firing of a random intern. When Machado questions the scene, Steinbrenner can reply, "Oh, that was just Johnny. I had to fire him for hustling too much."
These simple gestures will set the tone for the rest of the meeting, as they symbolize the Yankees' willingness to give Machado exactly what he wants.
Except for market value, of course.
State-of-the-art relaxation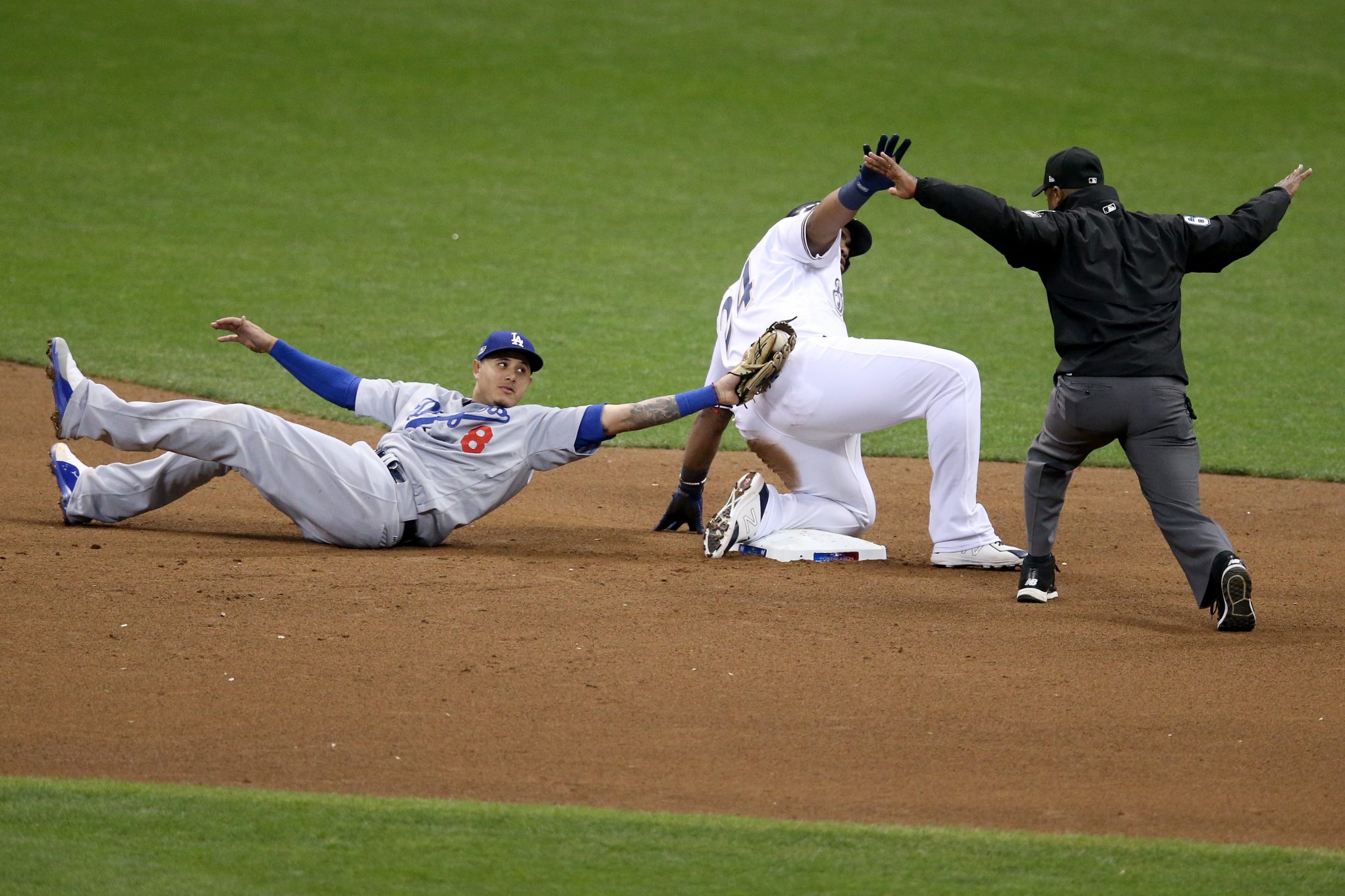 Once Machado has finished his tea, the Yankees can take him onto the field. They can put his picture on the scoreboard, pinstripes and everything, but that should be secondary. The main attraction will be some new Manny-specific features the team will install for the 2019 season.
First, there will be a beach chair at shortstop, so he can get the rest he deserves between pitches. Also, there can be a margarita station in short center field. Second baseman Gleyber Torres will be responsible for delivering cocktails to Machado's beach chair.
But wait. There's more!
A massage chair and a king-sized bed in the dugout should help sweeten the deal. And of course, extra padding down the first baseline will help him conserve the ultimate amount of energy for whatever activities he finds more important than playoff baseball.
Ignore laziness in exchange for a smaller deal
A promise to turn a blind eye to any sloth-like behavior between the lines is where the Yankees will really drive their point home. Why should Machado go to the Phillies or White Sox for all the money and pressure when he could chill in the Bronx?
[membership level="0"]
If he takes the huge payday, he'll have to deal with anger from inside and outside his organization every time he fails to run out a double-play ball. Conversely, a nine-year $270 million contract with the Yankees comes with lowered expectations in terms of effort.
The Yankees can even offer to hold a press conference to educate fans about how to react when Manny dogs it. Anyone caught booing will be banned from the stadium for the duration of Machado's contract.
It's foolproof
How can Machado resist a pitch like this? Here's his chance to take it easy and watch while Aaron Judge and company carry the Yankees with their max-effort play.
Heck, even Giancarlo Stanton hustles out his grounders. A hard-running Machado would just be overkill.
All Brian Cashman needs to do is make Machado feel completely at ease during his visit. The Yankees' equipment manager should be fitting Manny for an extra-relaxed fit pinstripe uniform in no time.