New York Knicks youngster Frank Ntilikina is a 20-year-old point guard with the physical tools to be the best defender in the league and an offensive force. I've had just about enough of the people trying to throw him to the wolves already. 

Point guard is a premier position in the league today. The worst point guard to win a title this decade was Mario Chalmers, who was paired alongside Dwayne Wade, LeBron James and Chris Bosh. So, naturally, if the New York Knicks want to compete for titles in the modern era, the point guard position is a spot where you need an elite caliber player.
It's also a position where having an elite caliber defender can be an enormous advantage. That's what the Knicks have already with Frank Ntilikina.
These are the times when I truly hate New York fans. We want our teams to be good so badly that when they struggle we get angry and lash out.
I'm tired of us lashing out at Ntilikina.
Ntilikina is 20 years old. 20. You know what I was doing when I was 20? I can't even tell you because it wasn't anything interesting and/or productive.
Ntilikina is playing for the New York Knicks in the world's greatest arena and in the world's greatest city. Oh, and he also had to move to a foreign country as a teenager. I think it's fair to say that might be little overwhelming for someone who can't even have an alcoholic beverage yet.
The drafting strategy has been to select projects with limitless potential. Kristaps Porzingis, Kevin Knox and Mitchell Robinson are clear evidence of that strategy.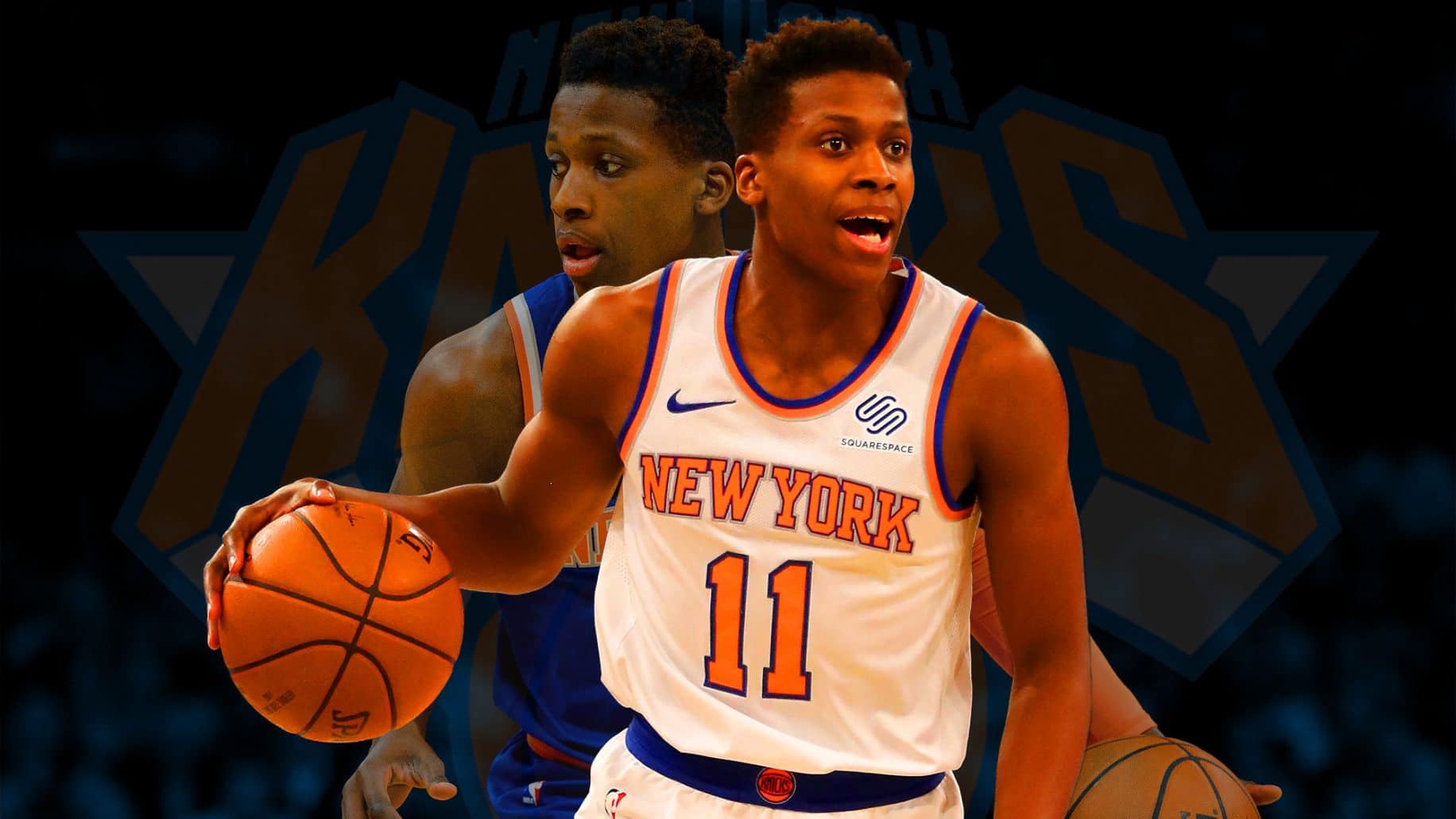 A 6-foot-5 point guard with a wingspan over seven feet fits the mold perfectly and Ntilikina has already shown that he is an elite defender at a premier scoring position and he's shown flashes of offensive potential.
In five years, this defense could be the longest and the most athletic in the league. If guys like Ntilikina and Robinson can develop even decent offensive games, the Knicks will be a dangerous team on both ends of the floor.
Why would this franchise give that possibility up because we're unhappy with a 20-year-old's offensive production in a youth development year?
Be happy with the elite level defense Ntilikina can provide and give him time to develop on the other side of the floor. The worst case scenario is that we used a mid-lottery pick on somebody that can lock down any guard in the league.
There are much worse things that can happen with a top pick (CC: Markelle Fultz)
Doesn't seem like a waste to me.