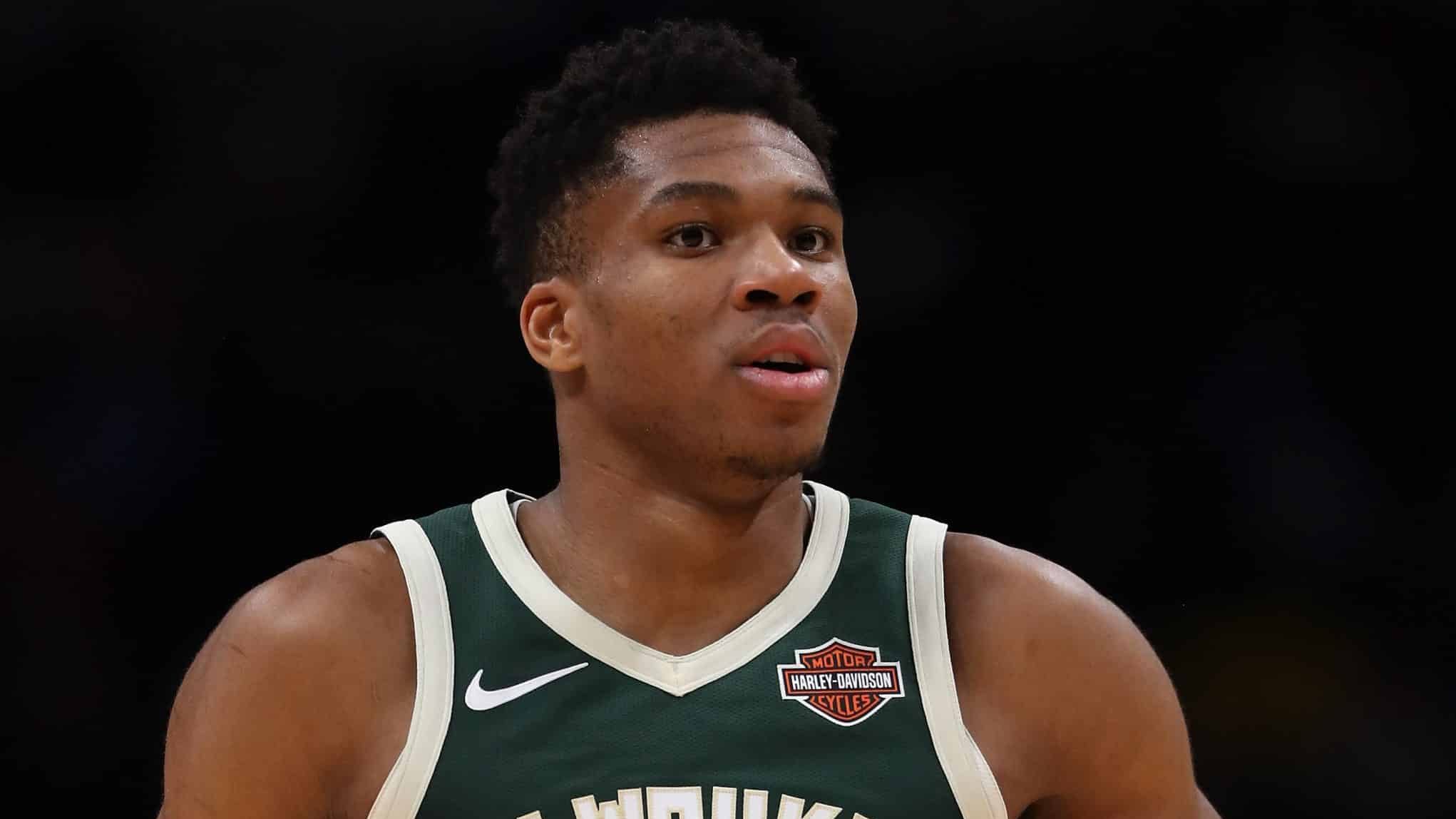 Giannis Antetokounmpo has some choice words for Mario Hezonja after the New York Knick shows up the Greek Freak.

NEW YORK, NEW YORK—There's no love lost between Giannis Antetokounmpo and Mario Hezonja following the New York Knicks' thrilling victory over the Milwaukee Bucks. Hezonja threw down a dunk in the first quarter with Antetokounmpo attempting a come-from-behind block. The Greek Freak fell to the ground and Hezonja stepped over him a la Allen Iverson and Ty Lue.
Antetokounmpo wasn't having any of it and he wasn't holding back in his postgame comments following the loss.
Giannis Antetokonmpo on Mario Hezonja stepping over him:

"Oh yeah, I'm gonna punch him in the stand next time." pic.twitter.com/nEAHjYeJ4y

— Anthony Puccio (@APOOCH) December 2, 2018
That doesn't sound like the fun-loving Giannis we've all come to know. That sounds like someone who is already circling his return date to Madison Square Garden on Christmas day. Don't expect Antetokounmpo and Hezonja to be on each other's Christmas lists.
As for the play in question, it was the highlight of Hezonja's career in a Knicks uniform and it sent shockwaves through Madison Square Garden.
THIS ANGLE! pic.twitter.com/NXzf6WKUAM

— Michael Gallagher (@MikeSGallagher) December 1, 2018