The New York Mets' acquisition of Edwin Diaz is a perfect first step in rebuilding a disappointing bullpen.

"You gotta take a chance on something, sometime, Pam."
One doesn't normally think of "The Office" as a show that applies to sports. (After all, it's freaking Scranton.) But in this case, it's a perfect quote. The New York Mets appear to have decided to take a chance on something, namely 24-year-old stud pitcher Edwin Diaz.
New general manager Brodie Van Wagenen isn't wasting any time, as he has been aggressive in his pursuit of Diaz and Robinson Cano. While the deal is not official yet, it is close and will send Jay Bruce, Anthony Swarzak, Jarred Kelenic, Gerson Bautista, and Justin Dunn to the Mariners for Diaz and Cano, per Andy Martino of SNY (via Twitter).
This holds from last night. 5 for 2 deal as reported here first: Cano and Diaz for Bruce, Swarzak, Kelenic, Dunn, Bautista
Not official yet but that's the deal https://t.co/h1D20hGltN

— Andy Martino (@martinonyc) November 30, 2018
Kelenic and Dunn are both solid prospects, and Bautista probably has a future as a solid relief pitcher in the majors. Having said that, losing Kelenic is a price worth paying if it means that you're acquiring Diaz.
Diaz is an incredible pitcher, coming off a season in which he collected 57 saves, pitched to a 1.96 ERA, and averaged 15.2 K/9. He has a 2.64 ERA with 14.2 K/9 and a 1.016 WHIP over his three-year career.
Additionally, the man they call Sugar with the 98 MPH heat and the nasty slider will be only 25 on opening day next season. For reference, Yankees legend Mariano Rivera didn't throw a single pitch in the majors before he turned 25.
Diaz is quickly establishing himself as one of the best relief pitchers in baseball. In 2017, the worst year of his MLB career, his ERA was a still-respectable 3.27. That's better than every Mets reliever last season except Scott Copeland (one appearance), Seth Lugo, and Jeurys Familia, who was jettisoned in a midseason trade and is now a free agent.
Diaz is a superstar at a position of need for the Mets. But the icing on the cake for Van Wagenen and the fanbase is that he is not free agent eligible until 2023. The team will have Diaz for four more seasons during his prime.
Some might question the wisdom of trading for a relief pitcher with players like Andrew Miller and Craig Kimbrel on the market. While it's true that there are a lot of relief pitchers available, every impactful arm on the market besides Familia is north of 30, which is around the age when relief pitchers become extremely volatile.
Building a bullpen through free agency is, quite frankly, a crapshoot, as the Colorado Rockies discovered last season. Banking on older relief pitchers to maintain their form is incredibly risky, and the big relief pitching names this season all come with concerns.
Adam Ottavino is 33 with one significant season under his belt right before his walk year. That raises a huge red flag as players exceeding expectations in their walk years often results in bad contracts, as the Mets discovered with Swarzak last season.
Kimbrel is 31 and had control issues during the second half of the season (15 walks in 21.2 innings) and in the playoffs (six in 10.2 innings). It could just be an aberration but it's a concerning trend. Miller slogged to a 4.24 ERA and had three trips to the disabled list last season. It's fair to wonder if the 33-year old is breaking down.
With those concerns on the market, it makes perfect sense to make a trade for a top closer who is entering his prime. Teams can't win in today's MLB without a bullpen, and they especially can't win in the playoffs without one. Managers are pulling starters earlier in games, forcing teams to have a stellar bullpen to make any sort of impact.
As for losing Kelenic, which brings significant concerns, it's not as bad as it seems. The Mets recently made him the sixth-overall pick in the draft, and he's going to be a solid major league player in due time.
However, per MLB.com, he carries a 60 hit tool and a 50 power tool on the 20-80 scale. That projects to an above-average contact hitter with average power. Not bad by any means, but not superstar level, and certainly not a sure thing.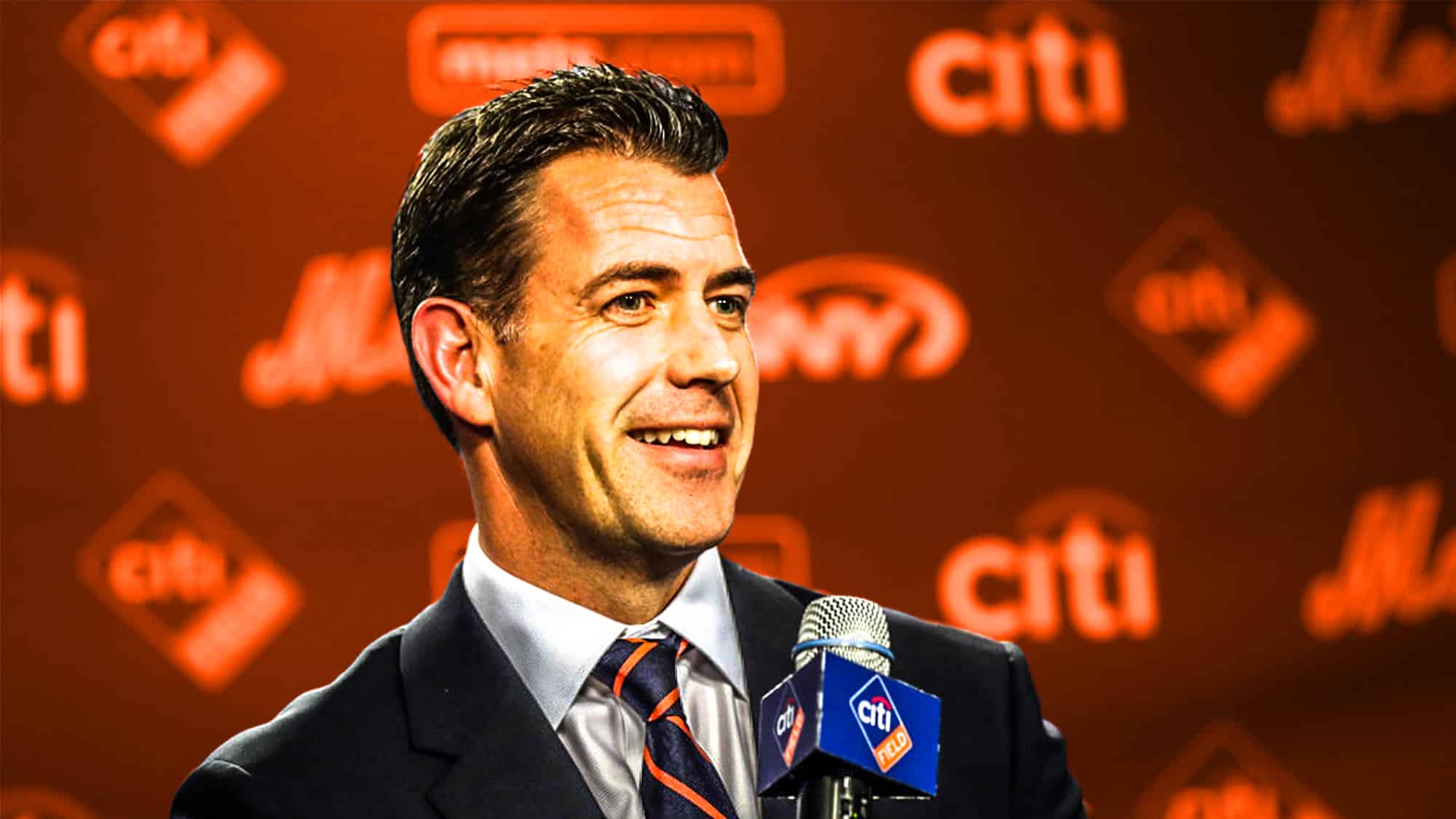 Kelenic might become a strong player, and could even outperform his projections and become a star. But Diaz has already established himself as a star. Van Wagenen would be taking the sure thing over the prospect, which is a good strategy when the established piece is only 25 on opening day.
The Mets would also acquire Cano in the deal, a 36-year-old salary dump. However, Cano can still help the team. He's coming off an age-35 season in which he slashed .303/.374/.471. His career slash is .304/.355/.493.
He's a durable player, having appeared in at least 156 games every year from 2007-2016, and 150 in 2017. He also allows the Mets to slide Jeff McNeil over to third base, and Todd Frazier can be the veteran backup that he's best suited to be at this point in his career.
It's expected that the Mariners are going to send some money to the Mets to offset Cano's salary, reducing the cost of Cano. The aging second baseman probably has a couple of productive seasons in him. Even if he doesn't, it has little impact on the trade. The deal is to get Diaz, and the Mets are simply taking Cano to make that happen.
The move would be a win-now move, which some might question the logic of considering they're coming off a 78-win season. However, if a putrid 5-21 June is removed, the Mets would have been on pace to win 86 games, putting them four games behind the NL East-winning Braves.
That's plenty close enough to justify going for it this year, especially considering the bullpen ERA of 4.96 was worse than all but two teams last season. If the Mets can build on their bullpen and avoid a month like last June, it's not far-fetched to suggest that they can compete this season.
This can't be the only move Van Wagenen makes to address the bullpen. The Mets will need at least two more strong relievers to stack up with other teams. But you have to start somewhere.
Diaz is a stud under team control who signals a start to rebuilding a weak bullpen. He's worth the cost of losing Kelenic.
Follow Billy on TWITTER