The Yankees will ride a wave of optimism into 2019, but there are still several questions that could have unsavory answers for Bombers fans.

There's a roster already full of reasons to be excited for the 2019 New York Yankees and even more could be added soon. If the Bombers splurge on Manny Machado or Bryce Harper, or if they pull off a blockbuster deal for Corey Kluber, the media will dub them unbeatable.
But don't start saving up for World Series tickets just yet.
The sports world has seen plenty of paper tiger teams that were locks to win a championship but caved under the pressure. The 2001 Seattle Mariners won 116 games and lost in the ALCS; the 2012-2013 Lakers added Steve Nash and Dwight Howard to Kobe Bryant and Pau Gasol but squeaked into the playoffs with the seventh spot and lost in the first round.
Of course, there are teams that lived up to the hype as well—see the Golden State Warriors in the NBA, or, if I must find an even more relevant example, the 2018 Red Sox. (I nearly lost my lunch as I typed that.)
There's really no way to know what will happen, so predicting Yankees domination in the coming season requires a few major assumptions.
Assumption one: The rookies will progress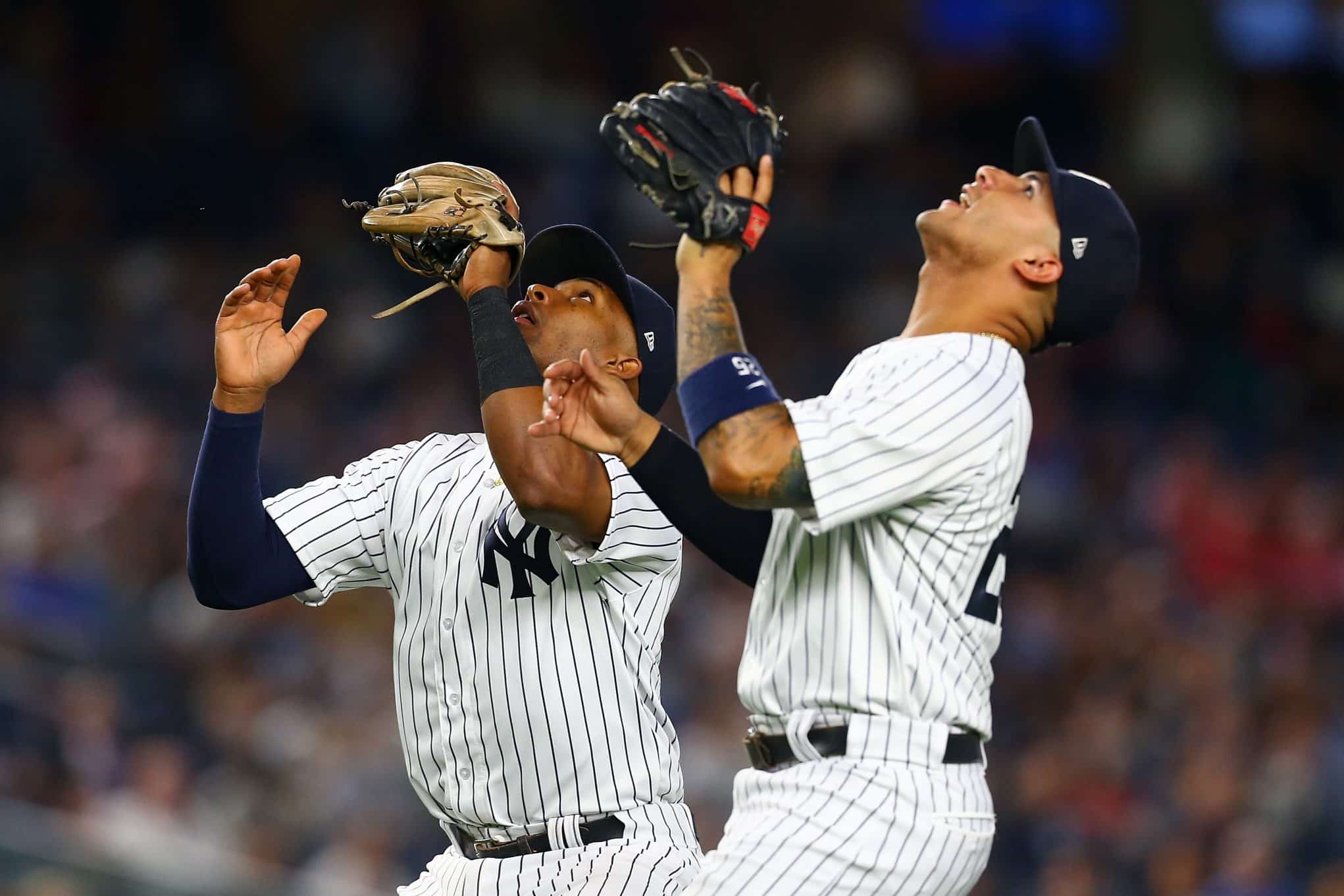 Rookie sensations Miguel Andujar and Gleyber Torres were a huge part of the Bombers' 2018 success. They combined for 51 home runs and 169 RBIs, and they both posted on-base percentages well over .300.
The two youngsters finished second (Andujar) and third (Torres) behind aberrational two-way talent Shohei Ohtani in the Rookie of the Year voting.
If these two either maintain or improve their output, the term Baby Bombers might need updating to Murderer's Row 2.0. But there's just as good of a chance that one or both get jinxed by the sophomore slump.
Opposing pitchers now have an entire season's worth of data on Andujar and Torres to analyze and adjust to. If the Yankees' young infielders can't make the proper counter adjustments, then they will struggle.
The sophomore slump jinx is a thing because it's so common for rookies to hit a wall in their second seasons. The most recent example is Cody Bellinger, whose OPS dropped 120 percentage points after his incredible rookie campaign.
Even Aaron Judge's OPS dipped by exactly the same amount as Bellinger's. Judge's downturn wasn't as noticeable, though, because his .919 OPS was still good for sixth in the American League.
The Yankees hope Andujar and Torres will be more like Mike Trout. The Angels' superstar added 25 percentage points to his OPS in his second season.
However, chances are that at least one of them will take a step back in 2019. That could have a major impact on the Yankees' offense.
Assumption two: Severino and Paxton are aces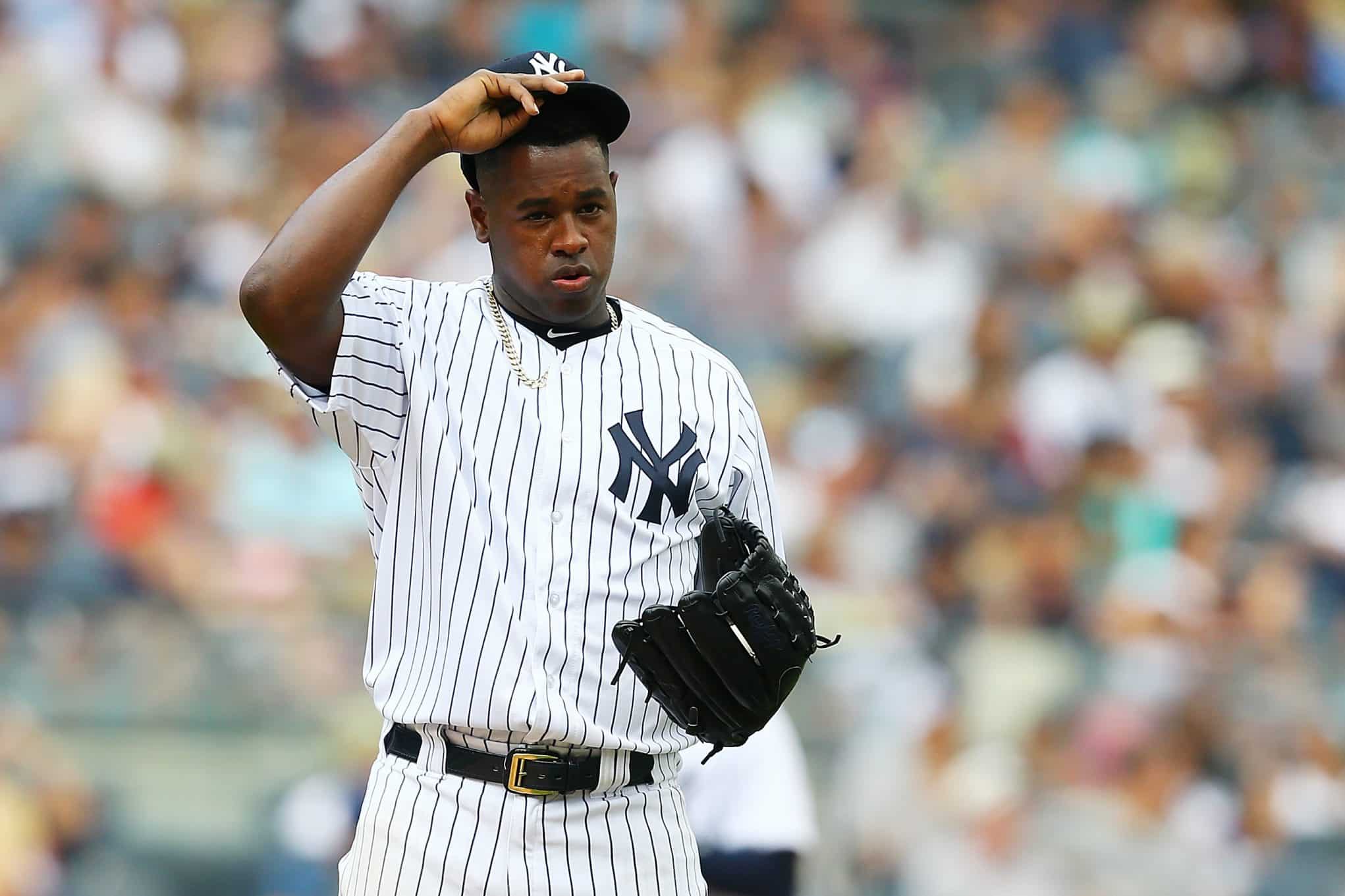 When the Bombers pulled off a trade for lefty power pitcher James Paxton, most people viewed it as a great success. Paxton is an ace to pair with Luis Severino, the ace the Yankees already have in hand.
And yes, if they both maximize their talent, the team is all but guaranteed to subjugate the Red Sox and the rest of the Eastern Division. However, both pitchers tend to flounder when the pressure is on.
Baseball-reference.com tracks pitchers' performance in low-, medium-, and high-leverage situations. The site defines its leverage index (LI) like this:
"…situations where dramatic swings in win probability are possible (e.g. runner on second late in a tie game) have higher LIs than situations where there can be no large change in win probability (e.g. late innings of a 12-run blowout)."
If you look at the OPS against a given pitcher relative to the leverage index, it will give you a good idea of how nervous you should be when he's on the mound in a close game.
Severino and Paxton were both much more likely to fall apart in high-pressure situations in 2018. Here's a look at the OPS against these two, going low to high from left to right:
Severino
Paxton
It's not just Sevy and Big Maple, either. CC Sabathia and Masahiro Tanaka had similar problems:
Sabathia
Tanaka
That may seem normal since the batters will be more focused in these situations. However, compare the Yankees' staff with a couple of bona fide aces from around the league last season:
Blake Snell
Sale and Snell are more likely to shut down their opponents as the leverage increases. Even pitchers like Max Scherzer and Jacob deGrom, who didn't allow their lowest OPS when the pressure is highest, keep it below .600 (look it up).
If the Bombers' starting rotation can't reverse this trend, the team will struggle against good opponents and probably end up finishing in second place again. And if they get in the postseason, they'll encounter a greater amount of high-leverage situations and fall apart.
The Yankees could have an otherworldly offense next season, but the pitching in the playoffs can neutralize that. If the Yankees can't counter with their own lights-out pitching, they're doomed.
Assumption three: Gary Sanchez isn't a sub-.200 hitter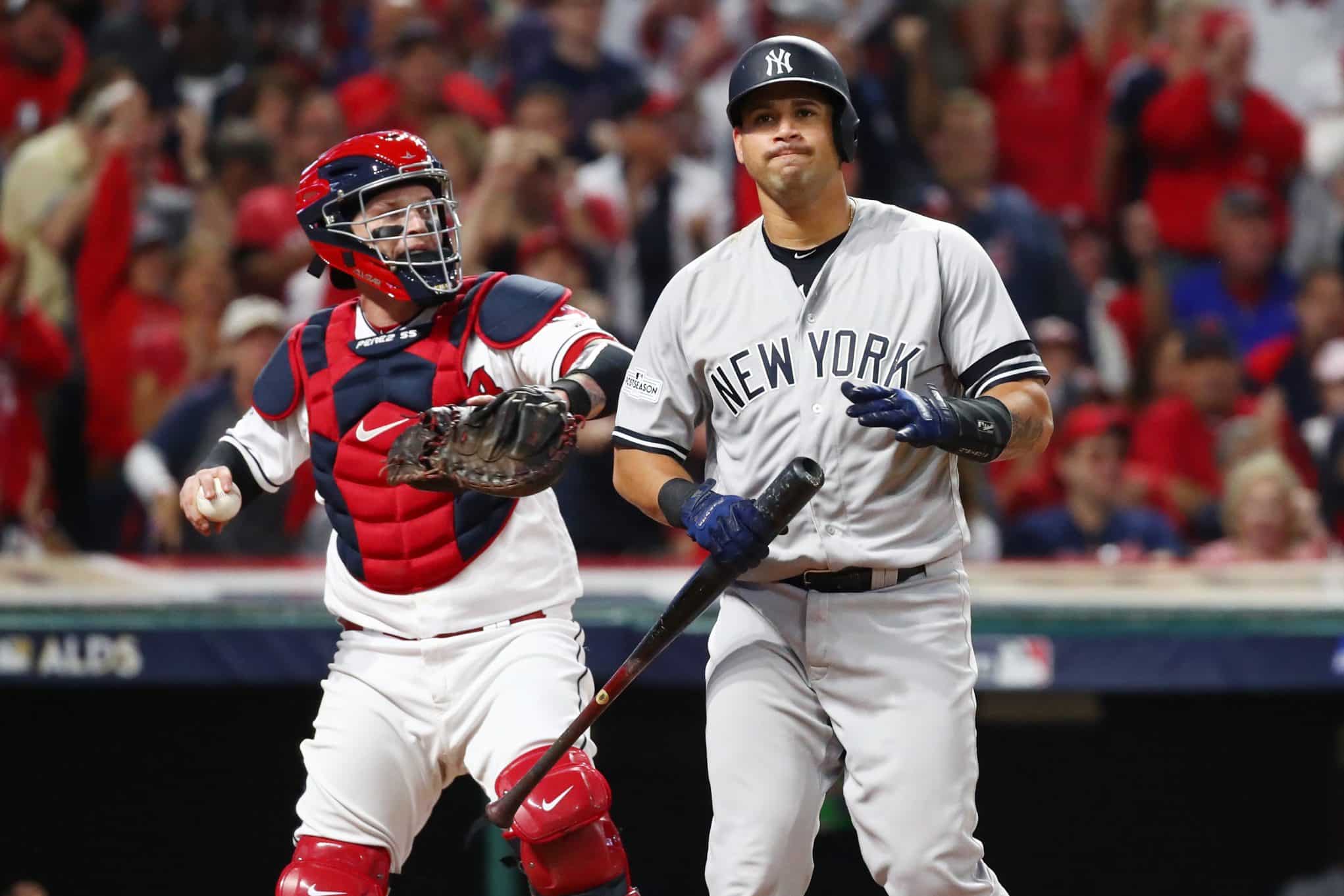 Despite being overshadowed by Aaron Judge and Giancarlo Stanton's 50-HR power, Gary Sanchez was widely thought to be the Yankees' best hitter going into the 2018 season. Sanchez squashed the hype by posting a dull slash line of .186/.291/.406.
The extreme drop-off from his 2017 totals (.278/.345/.531) makes 2018 seem like a fluke. His abysmal season was a nasty mix of momentum-halting injuries and bad luck, right?
Maybe, but also maybe not.
The 25-year-old backstop told NJ.com's Brendan Kuty back in July that the problem is his pitch selection.
"You have to make the adjustments and well-executed breaking balls on the outside part of the plate have been an issue for me. I have to make an adjustment, take those pitches and let those go, and make sure when I get a good pitch to hit, get good contact."
But what if he can't make that adjustment?
It's not like he didn't go into every at-bat in 2018 knowing that he should lay off sliders away. That knowledge didn't help him then, so there's no guarantee that he suddenly figures it out next year.
Sanchez will hit for power, but he's got to be able to produce in terms of OBP as well. The Yankees aren't trying to develop the next Chris Davis.
Also, if Andujar and Torres stumble, a faltering Sanchez would mean a full 33 percent of the lineup underperforming. That plus the leverage issues in the rotation could equal disaster.
I sincerely hope I'm bad at predictions
Last week I wrote about some positive things the Yankees can do in 2019. Now I've canceled out that good karma with some seriously bad mojo.
There's good news, though: My pessimism won't be taking the field in the Bronx. These are just worst-case scenarios to keep in mind.
If they come true, at least you won't be shocked. If they don't come true, I'll be the happiest of all Yankees fans that I was wrong.