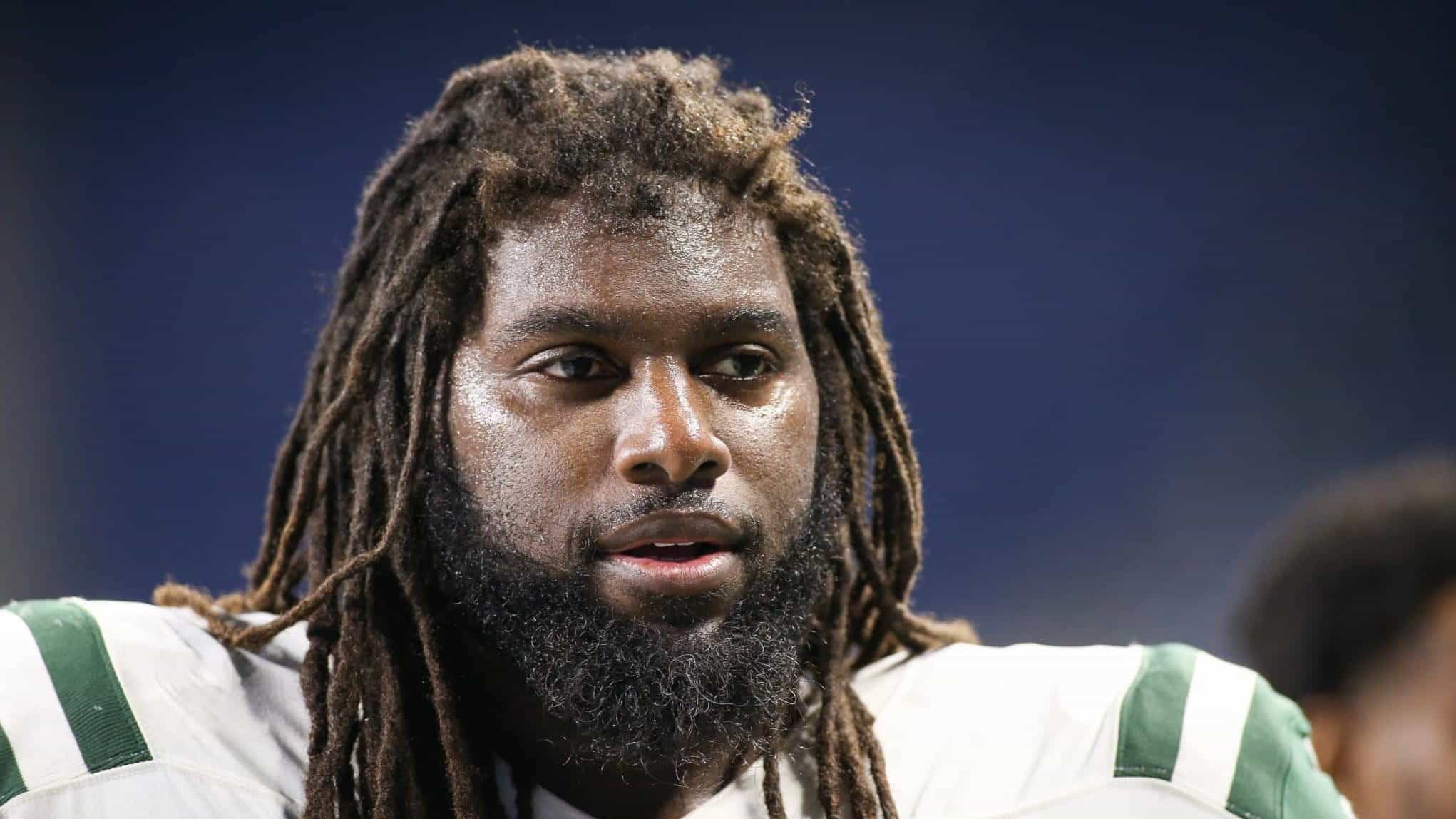 Left Guard James Carpenter
I just gushed about Beachum, but now we can officially begin the complaining you expected to see.
Carpenter, currently 29 and 30 in March, is the oldest lineman on the Jets, and also the most experienced (drafted by Seattle in 2011).
That is clearly starting to show.
When Carpenter arrived at the Jets in 2015, he was one of their best offensive players, as he thrived in the primarily man-blocking running scheme the Jets were running. It was a perfect suit for the 6-foot-4, 321-pound Carpenter, whose game is predicated entirely on man-to-man power.
Last season, the Jets switched to a zone-based running scheme. It never seemed like a good fit to have Carpenter play in that style, but the Jets could never find a better option, so he has stuck around since. He clearly has not been a fit.
In addition to his lack of fit in that scheme, age is clearly catching up to Carpenter. He was a great pass protector in his first two years as a Jet. Even that facet of his game has dropped off. I have him tagged for a 6.5 percent pressure rate this year, below average for a guard. That includes five sacks and five quarterback hits for a total of 10 knockdowns, tied for the team lead with another guard we will soon get to.
A free agent after the season, Carpenter's days are numbered.
Let's hope for Sam Darnold's sake that Carpenter can at least put in a few flashes of pristine pass protection. He's done it at times this year. He's had four games this season with only one allowed pressure or less.
The struggles have come in bunches for Carpenter—his worst has been very, very bad.