Miguel Andujar's name pops up a lot as the New York Yankees aggressively browse the trade market, but dealing him would leave a hole to fill.

New York Yankees owner Hal Steinbrenner keeps dropping not-so-subtle hints that he wants pitching and the price for an ace seems to start at third baseman Miguel Andujar.
Now, there are a ton of reasons to keep Andujar.
For starters, he's an extra-base hit machine, amassing 47 doubles, two triples, and 27 home runs in 2018. Also, he would've won Rookie of the Year, had it not been for Babe Ruth reincarnating in the form of Shohei Ohtani.
Brian Cashman refused to trade Andujar for Gerrit Cole after the 2017 season, but the situation is different now. A lackluster free-agent market for starting pitchers could make Cashman trigger happy when the right trade target presents itself.
If Andujar departs, there are several options for third base replacements, some from inside the organization, and some floating in the free agent pool.
Some internal options
Thairo Estrada
With the game tied in the 9th, Thairo Estrada's 3-run blast leads to #NYYSpring victory. pic.twitter.com/E37izzut63

— New York Yankees (@Yankees) February 27, 2017
The Yankees have a prospect named Thairo Estrada who could step in, but he's only 22 years old. He'd have to blow the Yankees away in spring training to prove he's ready.
Despite his youth, Estrada does have six years in the farm system under his belt. He's slashed .283/.340/.379 in 394 career minor league games.
Estrada is a shortstop by trade. That means when Didi Gregorius gets back from Tommy John surgery, the Yankees could have three shortstops manning their infield.
(In case you forgot, Gleyber Torres is also a shortstop.)
Third base is normally a power-hitting position, and Estrada doesn't have a ton of pop. He's only hit 18 home runs in his minor league career, but Andrew Serpa at Fangraphs thinks he could have up to 20-HR power
That's still not great for the position, but that's okay. The Yankees have enough firepower to cover for him.
Plus, with Brett Gardner's career on its last legs, Estrada could be a candidate for the leadoff spot. The kid has that career .340 OBP in the minors, which is pretty good when you consider he's been there since he was 16.
Estrada also has a bullet embedded in his hip from a gunshot wound he sustained when someone tried to rob him in January 2018. That has nothing to do with anything on the baseball diamond, but it's too cool not to mention.
Ronald Torreyes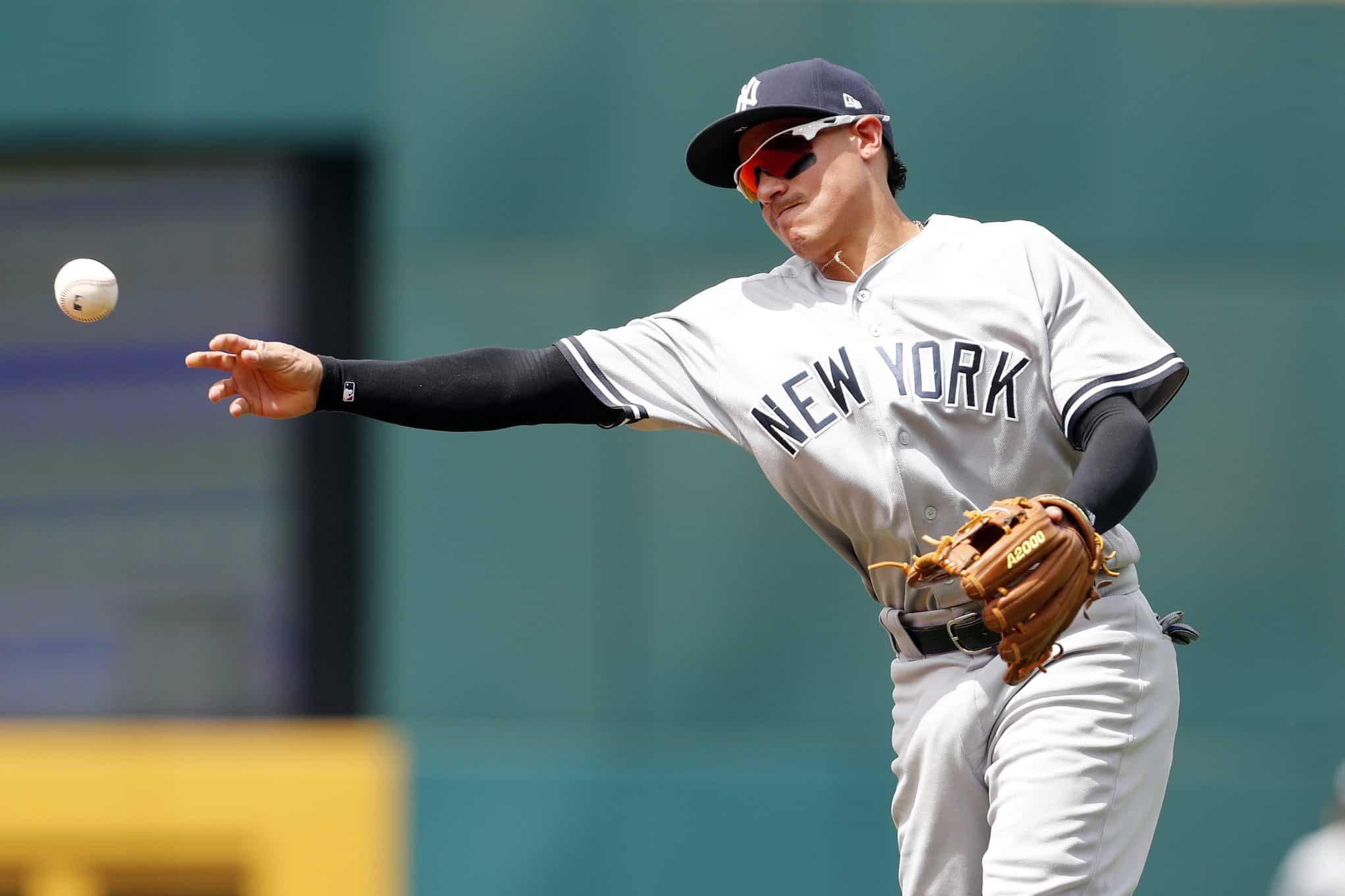 Ronald Torreyes is a fan favorite, and his numbers with the Yankees have earned him a shot at a bigger role. If Andujar exits, why not plug in Torreyes?
He's a career .281 hitter, and he seems to get a hit pretty much every time he plays. Just for kicks, here's a list of guys in the Yankees' projected starting lineup that have career averages lower than Torreyes:
Sure, today's game is built around OBP, and Torreyes's is low (career .310). But a hit really is more valuable than a walk, because it can drive in runs when the bases aren't loaded.
He provides great optics, too. The marketing department will take full advantage of Torreyes starting and pose him with giant Aaron Judge every chance they get.
Maybe Torreyes can even reinstate the Toe-Night show.
Some external options
Mike Moustakas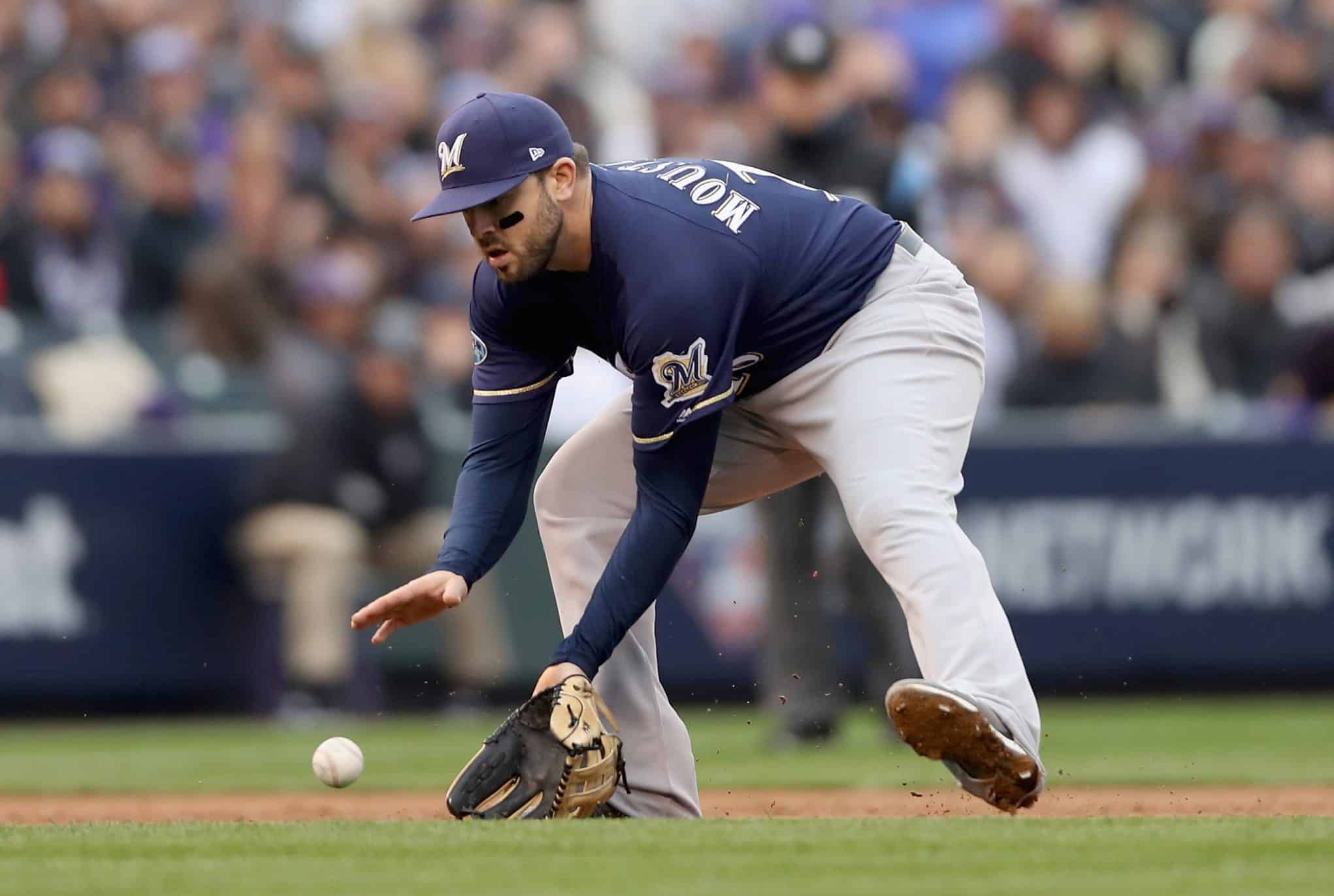 The Yankees are all about rings, and Mike Moustakas has good chase-for-bling experience from his time in Kansas City. The only problem is that his postseason numbers aren't that great.
In 41 playoff games, Moustakas has a .217/.262/.363 slash line to go along with 6 home runs and 18 RBIs.
He had a really good season in 2017 when he mashed 38 home runs and hit .272. His follow up in 2018 wasn't nearly as good, as he managed just 28 bombs and a .251 average.
Moustakas probably won't be New York's first choice if they need to replace Andujar. That's especially evident when you notice his .307 career OBP, which doesn't fit with how the Yankees play.
Despite all that, Moustakas is one of the best—if not the best—third baseman available via free agency right now. Mix in the fact that he swings a lefty bat, and the Yankees may be willing to bet on a bump in home runs via Yankee Stadium's short porch.
Josh Donaldson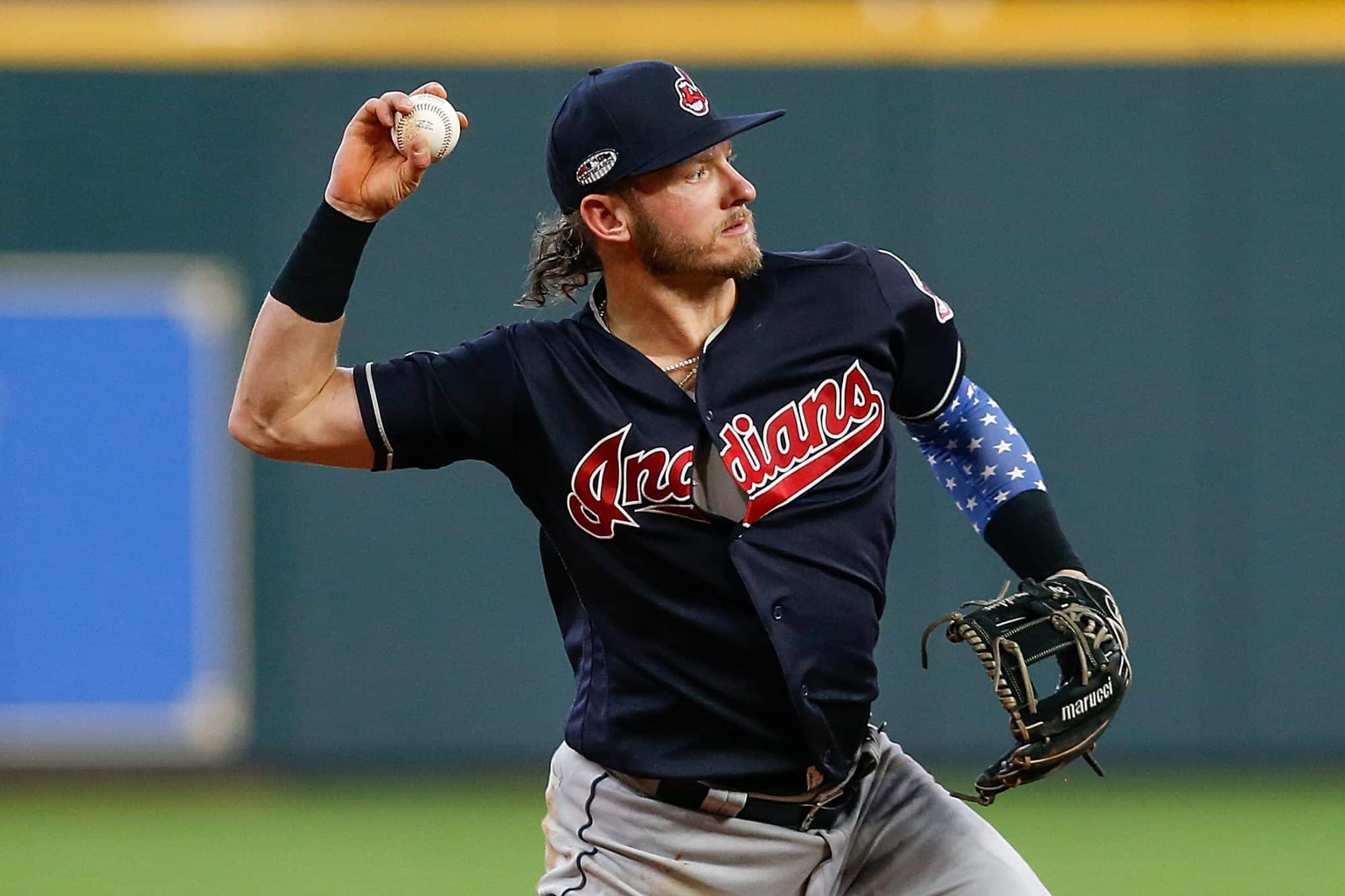 Josh Donaldson was unfortunate enough to miss most of his contract year with an injury. He enters the free agent market about to turn 33 years old, with question marks all over his future.
There is speculation that he might take a one-year deal to prove his value ahead of a lengthier commitment.
Going from young, cheap, team-controlled Andujar to an aging veteran isn't an ideal situation for the Bronx Bombers. However, Donaldson's past performance indicates he could be worth a look.
He finished in the top 10 in MVP voting from 2013 to 2016, winning the award in 2015. The three-time All-Star hit 41 home runs, drove in 123 RBIs, and slashed .297/.371/.568 to earn his MVP.
In 36 games with Toronto in 2018, he hit just .234. But after the Blue Jays dumped him off in a trade to Cleveland, he put up a .280/.400/.520 slash line in 16 games, indicating a possible return to form.
If the Yankees are smart, they'll wait on Donaldson. If they can pick him up on a one-year deal, Brian Cashman will buy time to evaluate him or bring in another hot-corner piece in 2020.
Manny Machado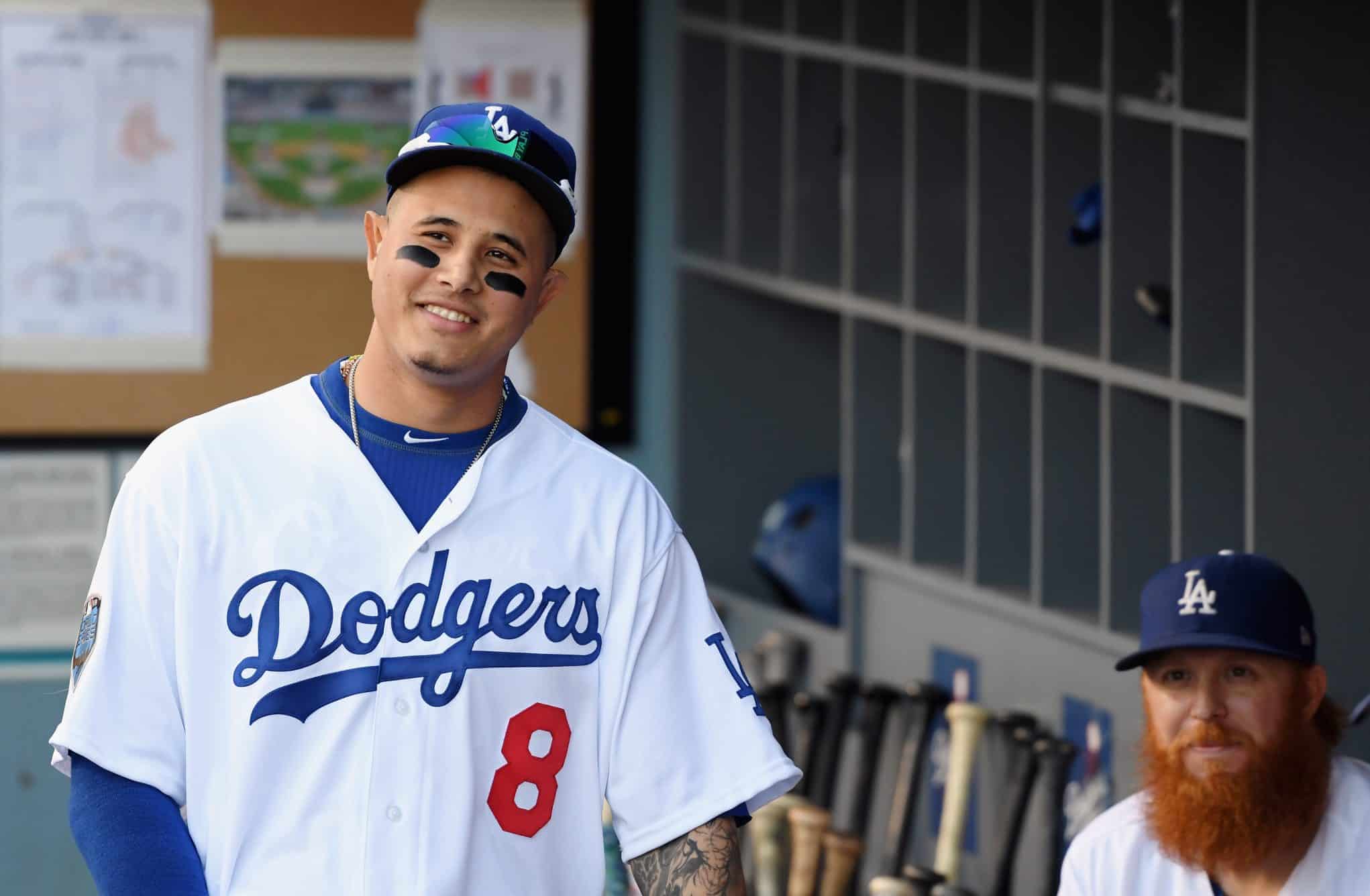 It pains me to admit this, but if the Yankees trade Andujar, that seems like a pretty good indicator that they're going to sign Manny Machado.
Machado could cover shortstop while Gregorius is out, and then slide over to third base when he gets back. Torreyes or Estrada could keep third warm for Machado.
Cashman might have to offer a touch more of the green stuff to convince Machado to move back to third base, but that's no biggie. The Yankees are under the luxury tax and ready to blow some cash.
Machado is a better player than Andujar at this point in their careers, so this move would improve the team in the short-term. It would be a monumental upgrade in terms of defense.
The former Baltimore star has two Gold Glove awards at third base. Andujar, on the other hand, was benched in the last game of the 2018 ALDS because of his defense.
If the Yankees keep Gregorius at short, Machado at third would create a three-shortstop infield, much like the Estrada option.
There's just that little issue of Machado's thoroughly documented disdain for hustle. That's a giant red flag violently waving in the wind high above all his obvious talent.
Hopefully, these contingencies are unnecessary
In a perfect world, the Bombers hold on to Andujar, and he blossoms into an even better player than Manny Machado.
But the world is far from perfect, and so is the Yankees' pitching staff. If it takes selling Andujar to shore up the rotation, it's probably worth it; his offense isn't a priority right now.
Priorities change fast in baseball, though. The New York Yankees really don't want to be in a situation where they need offense, and Miguel Andujar is killing it for some other team.