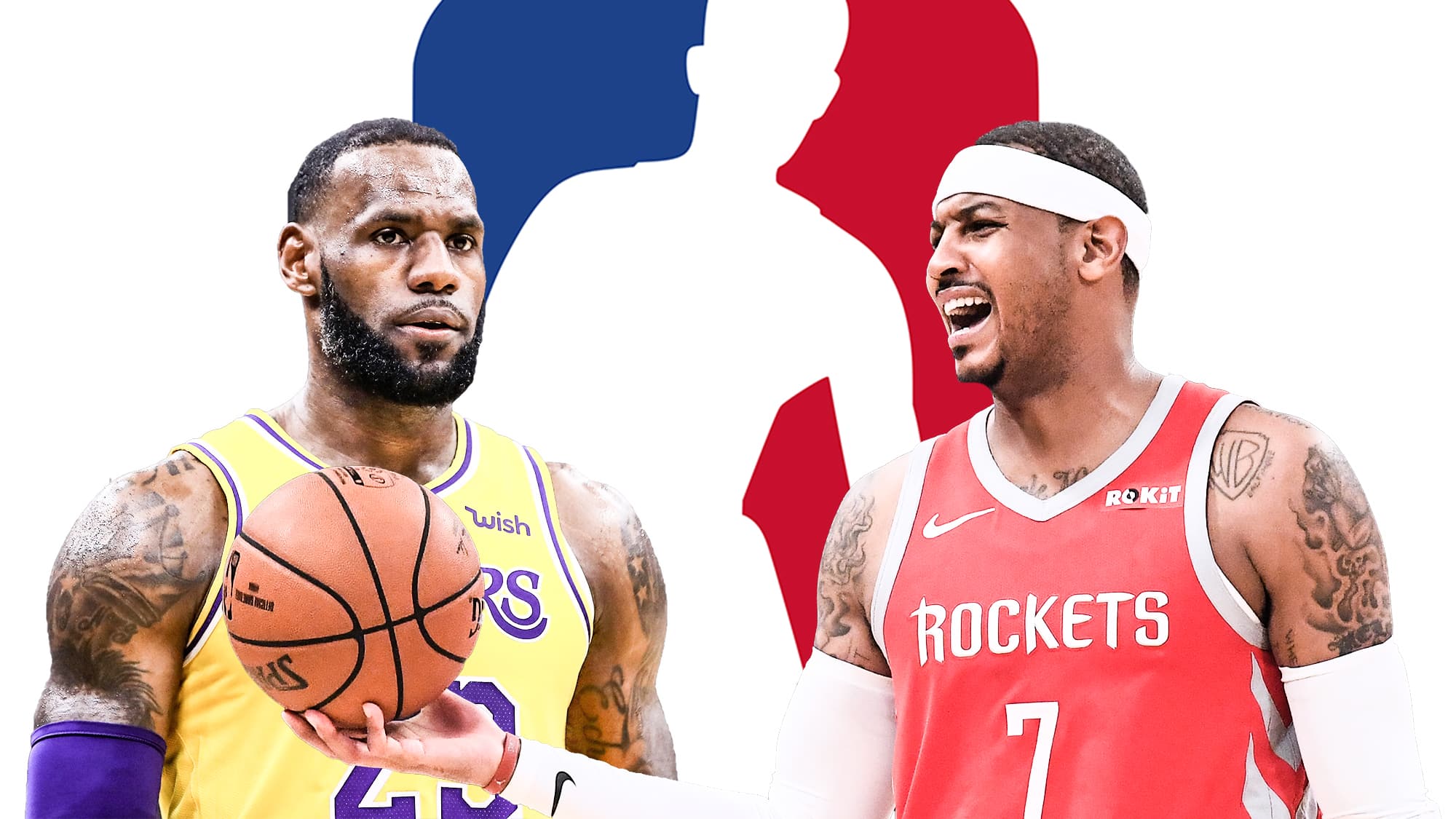 Whoa. Great friend LeBron James immediately shut down the Carmelo Anthony to the Los Angeles Lakers idea with a simple response.

For years, all we've heard is just how badly LeBron James wants to play with his buddies near the end or at some point in his career. One of these so-called "buddies," though he wasn't on the banana boat as so many find themselves confused with, is Carmelo Anthony.
Interestingly enough, however, each and every time LeBron's had the opportunity to play with Melo, it hasn't materialized.
Perhaps The King is a bit smarter than we all thing. Perhaps he wants no part in playing with Melo. Perhaps, he just doesn't want to hurt his friend's feelings which is why he keeps that public perception going.
The latest chapter in this NBA miniseries came on Saturday night.
After losing badly to the Orlando Magic, LeBron completely shut down the idea of Melo after a reporter mentioned the notion, via Spectrum Sportsnet.
"I have no idea to be honest. That's not a question to ask me. Right now we have 15 roster spots right? We don't even have a roster spot open right now. But that's not a question for myself."
What are we, five-years-old?
Come on, LeBron. We're not this dumb. LeGM is still fully in force and if LeBron wanted himself a little Melo on his squad, LeGM would make it happen.
Melo, of course, is now officially an NBA free agent after finding himself cut by his third team in as many years (not including the Atlanta Hawks paper stint). Just 10 games played into the 2018-19 season served up the Houston Rockets having enough of the veteran's services.
Houston has now won four straight without Melo (4-1 overall) after struggling mightily to begin the season. Moreover, the Oklahoma City Thunder (10-5) are thriving as well without the services of one Melo.
If LeBron James is Carmelo Anthony's real last hope of an NBA title, the former New York Knicks scorer is done for.