Manny Machado is an enticing option for the New York Yankees, but adding him makes zero sense for several crucial reasons.
Manny Machado does not make sense for the New York Yankees.
That's quite a statement with which to start this piece. The star infielder is 26 years old and hit .297 with 37 home runs and 107 RBI in 2018. Saying no to that kind of free agent is like turning down a date with Jessica Rabbit, no? Why would the Yankees turn down that opportunity?
Granted, Machado was indeed great for the Baltimore Orioles and Los Angeles Dodgers last season, and the Yankees are indeed rumored to be interested in him. Jayson Stark of The Athletic reported New York as doing "extensive" background work on Machado. With money to spend and shortstop Didi Gregorius recovering from Tommy John surgery, Machado could indeed help the Yankees' lineup.
But that isn't what New York should do. The team still won 100 games last year despite key hitters being out with injuries. Not only that but adding Machado could do more long-term damage to the Yankees than he could help.
Where To Put Him?
A key story of Manny Machado's free agency will be which teams want him as a shortstop. Machado said early last season he wanted to stay at the position long-term despite being a third baseman the majority of his career.
Here we have the first reason Machado and the Yankees aren't an immediate match. Gregorius, despite his injury, is the Yankees' best defensive infielder. He posted a DRS of -2 last year but has a career UZR of 12.2 at the position. Gregorius also had a career-high 27 home runs in 2018 with 86 RBI, and likely would have had more were it not for a late-season heel injury. That cost him two weeks of action and, likely, a 30-homer season. The point is as a hitter, he can hang with Machado in the power department.
Now, let's talk about Machado's defense at shortstop in 2018. It was, in a word, awful. His DRS was a horrific -13 and his UZR an underwhelming -6.5. For someone who wants to be a shortstop so badly, Manny Machado sure plays the position badly.
His third base metrics, on the other hand, are the opposite. Machado has a career DRS of 84 at the hot corner with an eye-popping 50.6 UZR. Those numbers would make Brooks Robinson blush, and Machado is willing to throw them away just because playing shortstop ups his value? Money talks indeed!
A Crowded Lineup
I could go on and on about how the Yankees shouldn't trade their main hype guy in Gregorius just for the sake of signing Manny Machado. However, I'd rather talk about another man Machado could effect, Miguel Andujar.
New York's young third baseman just finished second in AL Rookie of the Year voting. He hit .297 with 27 homers and 93 RBI, and I even penned an article last week on how he's only going to get better. Andujar's one weakness was where Machado excels, third base defense.
Andujar, if you can believe it, was worse at third base than Machado was at shortstop last season. His -25 DRS and -16 UZR graded him as the worst defensive third baseman in all baseball. For his 21.3 offensive WAR, his defensive WAR was an awful -15.5.
From a metrics standpoint, it certainly looks as though Andujar is much more expendable than Gregorius. Now consider how much Cashman embraces those same metrics to build the roster each year. If the Yankees are to sign Manny Machado, it will only be if Andujar and his subpar defense are traded for a top pitcher. As much as Machado wants to play shortstop, it's hard to see the Yankees letting him play anywhere except third base.
Money Talks
But the main reason the New York Yankees should not pursue Manny Machado isn't his defense, nor remarks he made about not hustling. Co-owner Hal Steinbrenner already said Machado would have to explain those comments, so they don't seem to be the end-all be-all of his potential future in the Bronx.
Rather, the Yankees should not sign Machado because the money just doesn't make sense.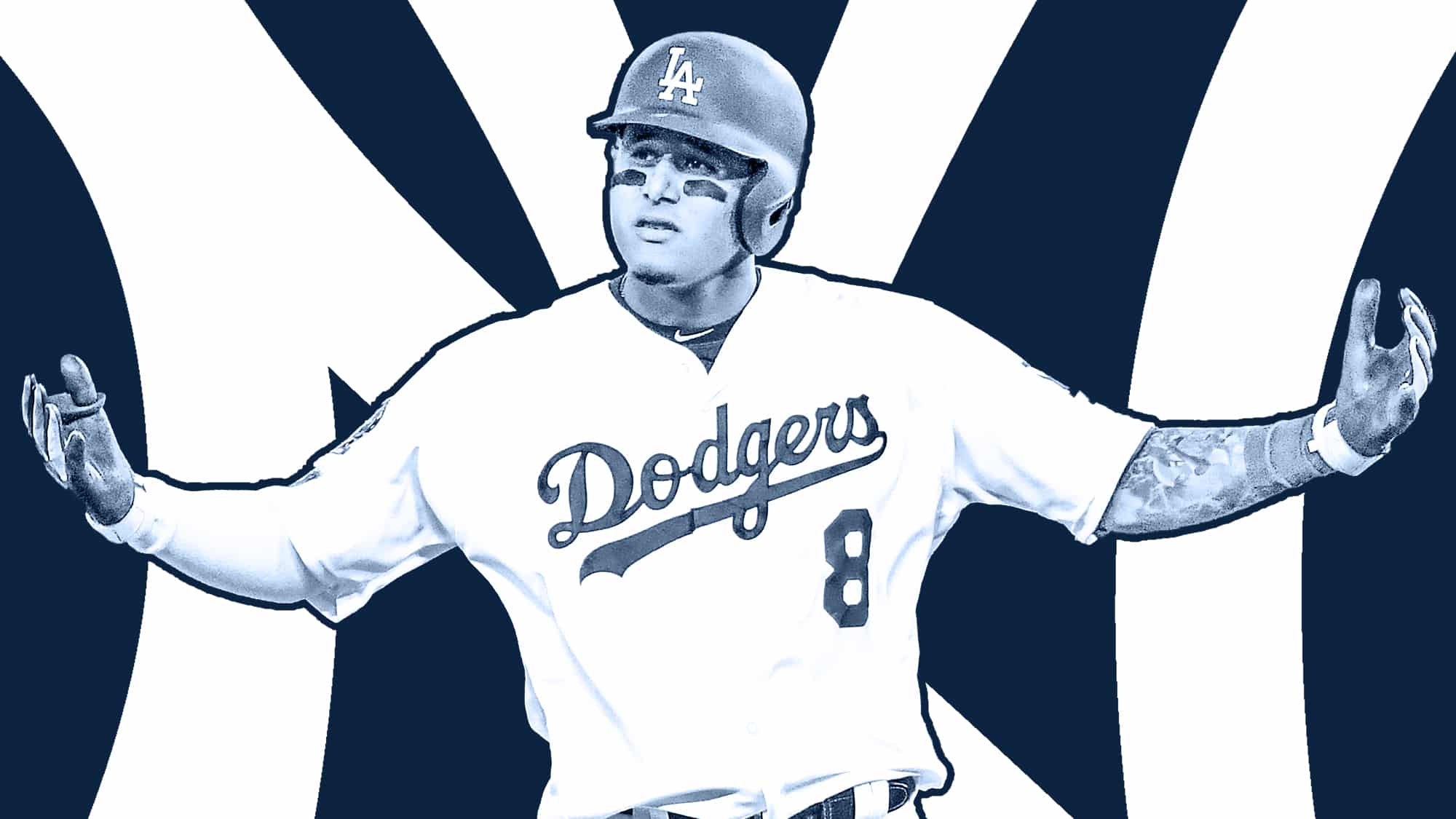 Look at it this way. For all of Andujar's faults on defense, he still has two more years of team control before heading to arbitration. His bat and that value combined are hard to find. Moreover, there's every chance his defense can improve.
Gregorius is also entering his final year of arbitration and is definitely an extension candidate despite his injury. On top of that, the Yankees should prioritize improving their pitching, which could take up a lot of time and energy in the free agent market. Great though Machado is, he is by no means a top priority, nor should he be.
Now, consider what Machado will want in a long-term deal. He turns 27 next summer and is a lock for at least 30 home runs and 100 RBI while also hitting for a high average. That sounds like a 10-year deal and $300 million, at an absolute minimum.
Here's the problem. In a few years, the Yankees are going to have to pay some key players, namely star sluggers Aaron Judge and Gary Sanchez, and probably Luis Severino too. Not only that but what if Giancarlo Stanton opts in after 2020? That tacks on another $208 million in guaranteed money through 2027, plus a $25 million team option for 2028.
Final Thoughts
Now, add those extensions with a potential Manny Machado deal, plus however much Cashman spends on pitching. That may net the Yankees a World Series win or two, but at what cost? Unless some of the homegrown guys aren't retained, such a move could cripple the payroll for years and take the team down into mediocrity oblivion.
Remember when Alex Rodriguez opted out and signed a new deal prior to 2008? That was a $275 million deal. New York then gave CC Sabathia, A.J. Burnett, and Mark Teixeira a combined $423.5 million the following offseason and won the 2009 World Series. The rest, as they say, is history. The Yankees haven't seen a World Series since despite the fanfare of those signings. Cashman deserves a medal for the recent work he's done in cleaning up the payroll mess from those signings and others (paging Jacoby Ellsbury).
Manny Machado's immediate help isn't worth the potential long-term damage. Hopefully, the Yankees are smart enough to see that themselves.