Courtney Lee is still working his way back from a troublesome neck injury, but his time with the New York Knicks could be ending soon.
Courtney Lee is the forgotten man on the New York Knicks. The 33-year-old veteran has been plagued by a neck injury, but he plans to begin running on the court this week per Knicks PR.
He's one of the best players on David Fizdale's roster, no doubt. He's a consistent threat to knock down the three and he's a hard-nosed defender — with ample experience in the playoffs as well. The savvy veteran would be a solid addition to a contending team.
It's no secret in Madison Square Garden — the Knicks are not a contending team.
New York is in the throes of a crucial rebuilding year. Although Courtney Lee's experience and presence in the locker room could be beneficial for David Fizdale's young squad, the youth on the roster would be better off learning on the fly rather than playing understudy to Lee.
Clearing playing time is the most important reason to trade Lee. They have a wealth of young talent and David Fizdale has tough decisions to make regarding his rotation. There are only so many minutes to go around.
But it makes sense to trade Lee for another crucial reason. Lee is signed through the 2019-20 season and the Knicks will still need to do some salary cap maneuvering to gear up for 2019 free agency. Trading Lee would be one way to make sure they have enough cap space to make a legitimate push in free agency.
A Quick Trip Down I-95
There is one team that looks like a natural fit for the swingman — the Philadelphia 76ers.
After making a huge splash and trading for Jimmy Butler, the Sixers probably aren't done wheeling and dealing. The team has made it clear that they are in the hunt for a championship. Sixers GM Elton Brand made that explicit in Butler's introductory press conference where he told reporters (via Tim Bontemps of ESPN):
"I made this move because I feel it's what's best for our team. We have a championship window, and it's important for us to capitalize on that."
Butler was definitely a move made with a championship in mind, but Philly still has some major holes to fill. Most notably, they need a legitimate catch-and-shoot threat.
Of course, they have JJ Redick who is one of the best shooters in the league, but in today's game, a championship contender needs more than one three-point assassin. Brand made it clear that he's considering bringing in someone to help the Sixers in this regard.
"The way we like to play, shooting is at a premium," he told Tom Moore of the Bucks County Courier Times. "We need shooting. We absolutely will evaluate the market and see what's out there. We're getting tons of calls, but nothing's imminent."
Courtney Lee is coming off one of the best seasons of his career. He shot 40.9 percent from deep on 3.6 attempts per game. On catch-and-shoot opportunities from deep, Lee shot 42 percent. With the type of attention that Butler, Ben Simmons, and Joel Embiid will be getting, Lee should see a ton of open looks.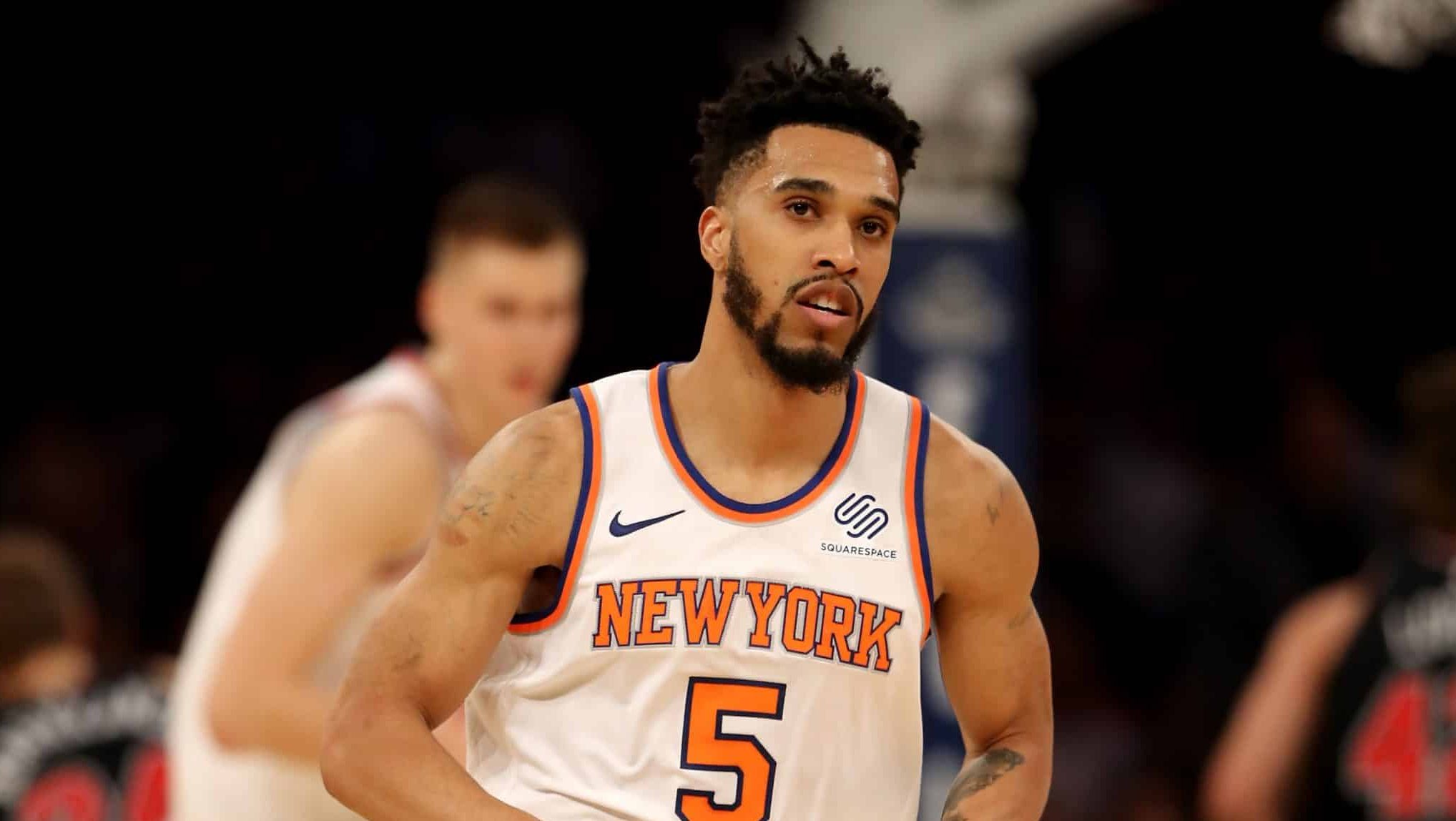 Lee is definitely a potential fit for Philly, but what would Elton Brand need to give up to acquire Lee? That's still unclear. A straight-up swap for Wilson Chandler would work salary wise, but would the Sixers would be willing to give up one of their best three-point shooters for a slightly better three-point shooter? I wouldn't be so sure about that.
There are other, more complex ways to work a deal. Stacking a few contracts together or involving a third team becomes a possibility, but those can be much more difficult to pull off.
The Sixers do have a number of second-round picks at their disposal. Second-round picks seem to have become more valuable in recent years, at least to the Knicks. New York may have struck gold with their most recent second-round picks — Damyean Dotson and Mitchell Robinson. You can bet that Steve Mills and Scott Perry will be on the lookout for second-rounders in any potential deal.
It's always hard to predict exactly what could go down in a trade. The ESPN trade machine is useful, but it's not always as easy as plugging in a few players and matching up the salary.
That being said, the Knicks and the Sixers have reasons to work out a deal for Courtney Lee. The Sixers could use the veteran presence and the steady hand from three-point range while the Knicks could use the extra playing time for the youth. It makes perfect sense.