It's time to check up on the 2019 NFL tank battle now that the New York Jets have joined the Giants and others. 

On Monday Night Football in Santa Clara, the New York Giants "defeated" the San Francisco 49ers 27-23 in a game that will end up crucial in deciding the top of the 2019 NFL Draft.
With 10 weeks in the books, let's check up on how the tank race is shaping up.
Here is how the top of the draft would look if the season ended today:
Note: ties between teams with the same record are broken by strength of the entire 16-game schedule.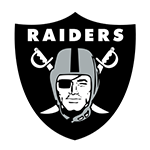 1. Oakland Raiders (1-8, .553 strength of schedule)
Remaining schedule:
Home/Road: 3 home, 4 road. 1 home back-to-back, 1 road back-to-back
Opponent difficulty: 4 above .500 (2 home / 2 road), 3 below .500 (1 home / 2 road)
Overall SOS remaining: .592
FiveThirtyEight projected wins: 2.6 (1st overall pick)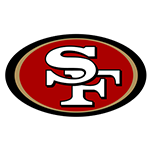 2. San Francisco 49ers (2-8, .503 SOS)
Remaining schedule:
Home/Road: 3 home, 3 road. 1 three-game homestand, 1 road back-to-back
Opponent difficulty: 2 above .500 (1 home / 1 road), 4 below .500 (2 home / 2 road)
Overall SOS remaining: .527
FiveThirtyEight projected wins: 4.0 (2nd overall pick)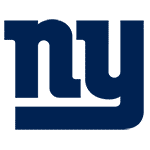 3. New York Giants (2-7, .517 SOS)
Remaining schedule:
Home/Road: 4 home, 3 road. No back-to-backs
Opponent difficulty: 3 above .500 (2 home, 1 road), 4 below .500 (2 home, 2 road)
Overall SOS remaining: .508
FiveThirtyEight projected wins: 4.3 (3rd overall pick)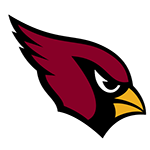 4. Arizona Cardinals (2-7, .530 SOS)
Remaining schedule:
Home/Road: 3 home, 4 road. 1 road back-to-back
Opponent difficulty: 2 above .500 (1 home, 1 road), 1 .500 (road), 4 below .500 (2 home, 2 road)
Overall SOS remaining: .492
FiveThirtyEight projected wins: 4.3 (4th overall pick)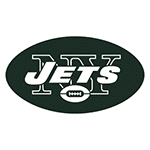 5. New York Jets (3-7, .487 SOS – wins tiebreaker over Buffalo)
Remaining schedule:
Home/Road: 3 home, 3 road. 1 home back-to-back, 1 road back-to-back
Opponent difficulty: 4 above .500 (2 home, 2 road), 1 .500 (home), 1 below .500 (road)
Overall SOS remaining: .570
FiveThirtyEight projected wins: 4.7 (5th overall pick)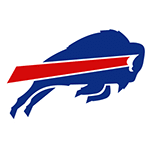 6. Buffalo Bills (3-7, .520 SOS)
Remaining schedule:
Home/Road: 4 home, 2 road. 1 home back-to-back
Opponent difficulty: 1 above .500 (road), 2 .500 (1 home, 1 road), 3 below .500 (3 home)
Overall SOS remaining: .448
FiveThirtyEight projected wins: 5.9 (9th overall pick)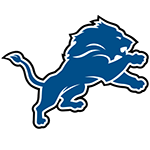 7. Detroit Lions (3-6, .513 SOS – wins tiebreaker over Denver, Jacksonville, and Tampa Bay)
Remaining schedule:
Home/Road: 4 home, 3 road. 1 three-game homestand, 1 road back-to-back
Opponent difficulty: 4 above .500 (4 home), 1 .500 (road), 2 below .500 (2 road)
Overall SOS remaining: .553
FiveThirtyEight projected wins: 6.1 (11th overall pick)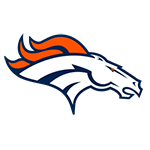 8. Denver Broncos (3-7, .527 SOS – wins tiebreaker over Jacksonville and Tampa Bay)
Remaining schedule:
Home/Road: 3 home, 4 road. 1 road back-to-back
Opponent difficulty: 4 above .500, 3 below .500
Overall SOS remaining: .492
FiveThirtyEight projected wins: 6.0 (10th overall pick)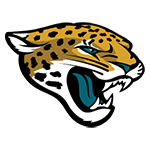 9. Jacksonville Jaguars (3-6, .534 SOS – wins tiebreaker over Tampa Bay)
Remaining schedule:
Home/Road: 3 home, 4 road. 1 road back-to-back
Opponent difficulty: 4 above .500 (2 home, 2 road), 1 .500 (road), 2 below .500 (1 home, 1 road)
Overall SOS remaining: .546
FiveThirtyEight projected wins: 5.9 (8th overall pick)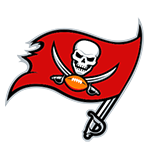 10. Tampa Bay Buccaneers (3-6, .541 SOS)
Remaining schedule:
Home/Road: 4 home, 3 road. 1 three-game homestand, 1 road back-to-back
Opponent difficulty: 2 above .500 (2 home), 5 below .500 (2 home, 3 road)
Overall SOS remaining: .469
FiveThirtyEight projected wins: 5.7 (7th overall pick)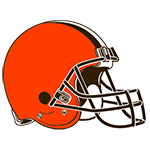 11. Cleveland Browns (3-6-1, .555 SOS)
Remaining schedule:
Home/Road: 2 home, 4 road. 1 road back-to-back
Opponent difficulty: 4 above .500 (2 home, 2 road), 2 below .500 (2 road)
Overall SOS remaining: .537
FiveThirtyEight projected wins: 5.1 (6th overall pick)