The New York Mets are only a few moves away from being a decent team. Here is a proposal for how the team could "beef up."
New general manager Brodie Van Wagenen has told the media that the New York Mets have set aside some money to "beef up" their team, according to James Wagner of the New York Times.
Mets fans have a few suggestions on how to go about beefing up. Here are mine:
Call up Peter Alonso
Calling up Alonso should be the first move to enhance this Mets team. According to Anthony DiComo of MLB.com, Van Wagenen has already put it high on his to-do list to go out west and get a good look at Alonso, who is playing in the Arizona Fall League.
It was made abundantly clear that Alonso was still a ways away from making his Major League debut. But Van Wagenen making Alonso a top priority is a hopeful sign that maybe 2019 will be Alonso's year.
Alonso is obviously Major League ready, coming out of 2018 with an impressive .285/.395/.579, and 36 home runs. Peter Alonso is ready for the Mets whenever the Mets are ready for him. He is a much more comforting option at first base than Jay Bruce who is currently holding the position, which leads me to my next point.
The Mets seem to have something going for them in their rookie second baseman Jeff McNeil. If Alonso and McNeil play in the same lineup every day, the Mets are already a much better team than before.
Jay Bruce must be exterminated
While I know there is a slim chance of Bruce being moved, it is clear that he is a liability at this point. He doesn't really add anything to the team.
Wilmer Flores is a better, more productive first baseman than Bruce. Bruce is only taking playing time away from guys that are making less money than him at this point. He is useless on this Mets team.
Fix the bullpen
As a baseball fan, there are times when I wish I was the GM in charge of making decisions, but when it comes to this Mets bullpen situation, I'm happy that I'm not.
I truly have no idea what Van Wagenen can do to improve this bullpen, but something needs to be done in order for the Mets to play meaningful baseball in 2019.
The Mets seem to have a few pieces clicking out there in Robert Gsellman, Seth Lugo, and the most pleasant surprise of 2018, Tyler Bashlor. But, the Corey Oswalts and Tim Petersons of the bullpen are really a coin toss at this point.
The Mets are almost certainly not going to be bringing back Jerry Blevins, which leaves another hole.
There is so much to be addressed in the bullpen that I'm overwhelmed just thinking about it!
The offense
Perhaps the most mind-numbing aspect of 2018 for fans and Jacob deGrom alike, the lack of offense.
It seems the issue was somewhat resolved at the end of the season (when it counted the least) with the addition of McNeil and the resurfacing of the real Michael Conforto. But the team still has a lot of work ahead of them to get themselves back on track.
No one is really sure what happened there. The absence of Yoenis Cespedes obviously hit the team hard, but that doesn't explain or excuse Bruce or Todd Frazier's performance.
The lack of offense and run production for a pitching staff that finally got themselves together was sickening, and it needs to be addressed and resolved in 2019.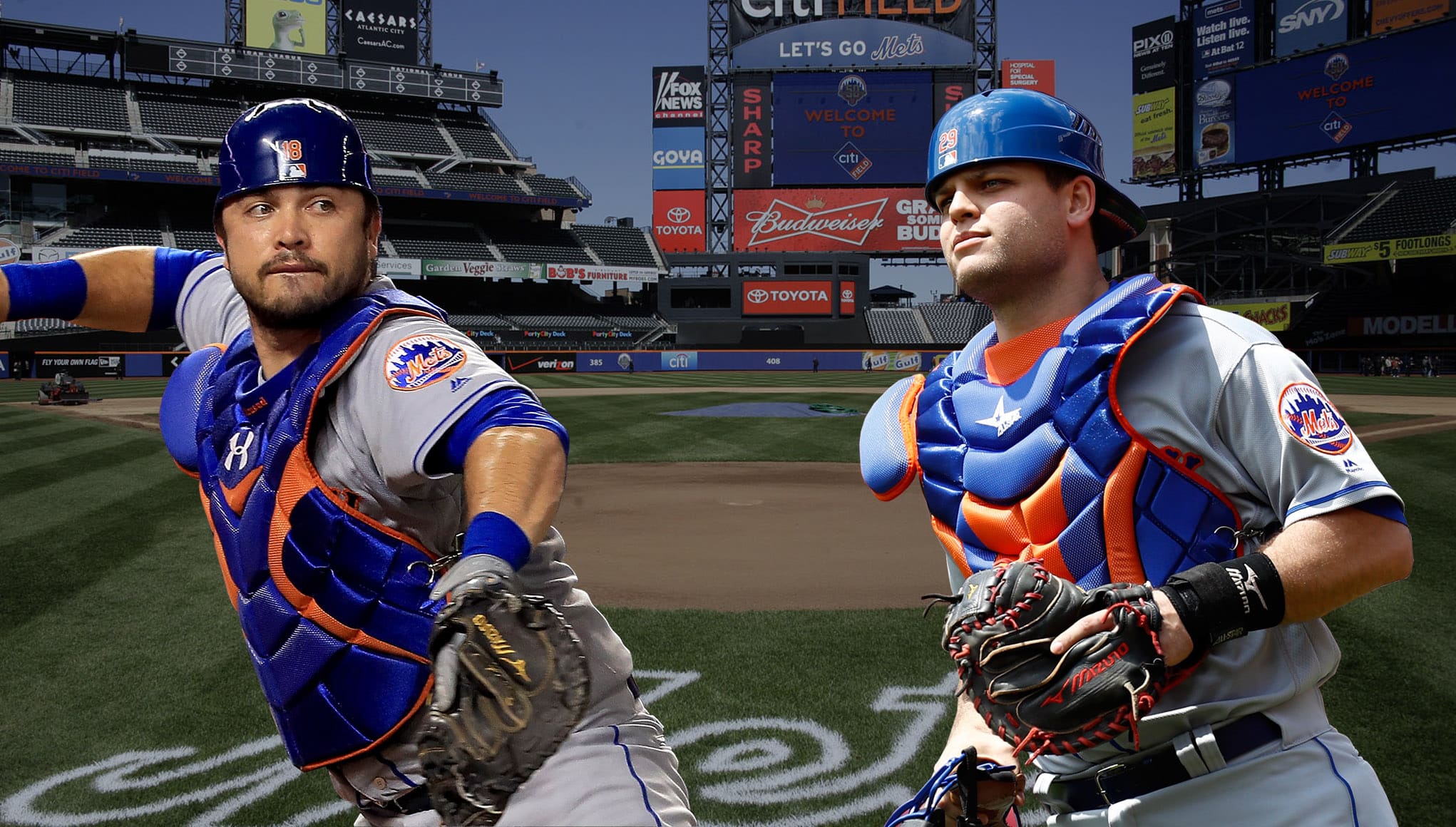 The catching situation
Another decision that I'm happy I don't have to make.
The Mets could go the Devin Mesoraco route and sign him to a longer contract, or they could jump back onto the Travis d'Arnaud and Kevin Plawecki train. Either option is not a solution to the catching issue, but it doesn't look like outside help is an option at this point.
d'Arnaud has the potential to be great, but he is always injured. He missed all of the 2018 season when he went down in early April, eventually needing Tommy John surgery.
Mesoraco was pretty good for the Mets last year, ending the season with a decent .221/.030/.398. He is a fine placeholder, but just like d'Arnaud, he is also consistently injured. I just don't see him being a long-term solution.
Final thoughts
The Mets have their work cut out for them this offseason. Van Wagenen is saying all of the right things, but Mets fans know all too well that actions speak louder than words, and there are rarely any actions taken to back up their words.
The coming months will tell if the Mets are serious about winning in 2019. It will be interesting to see how the offseason unfolds.