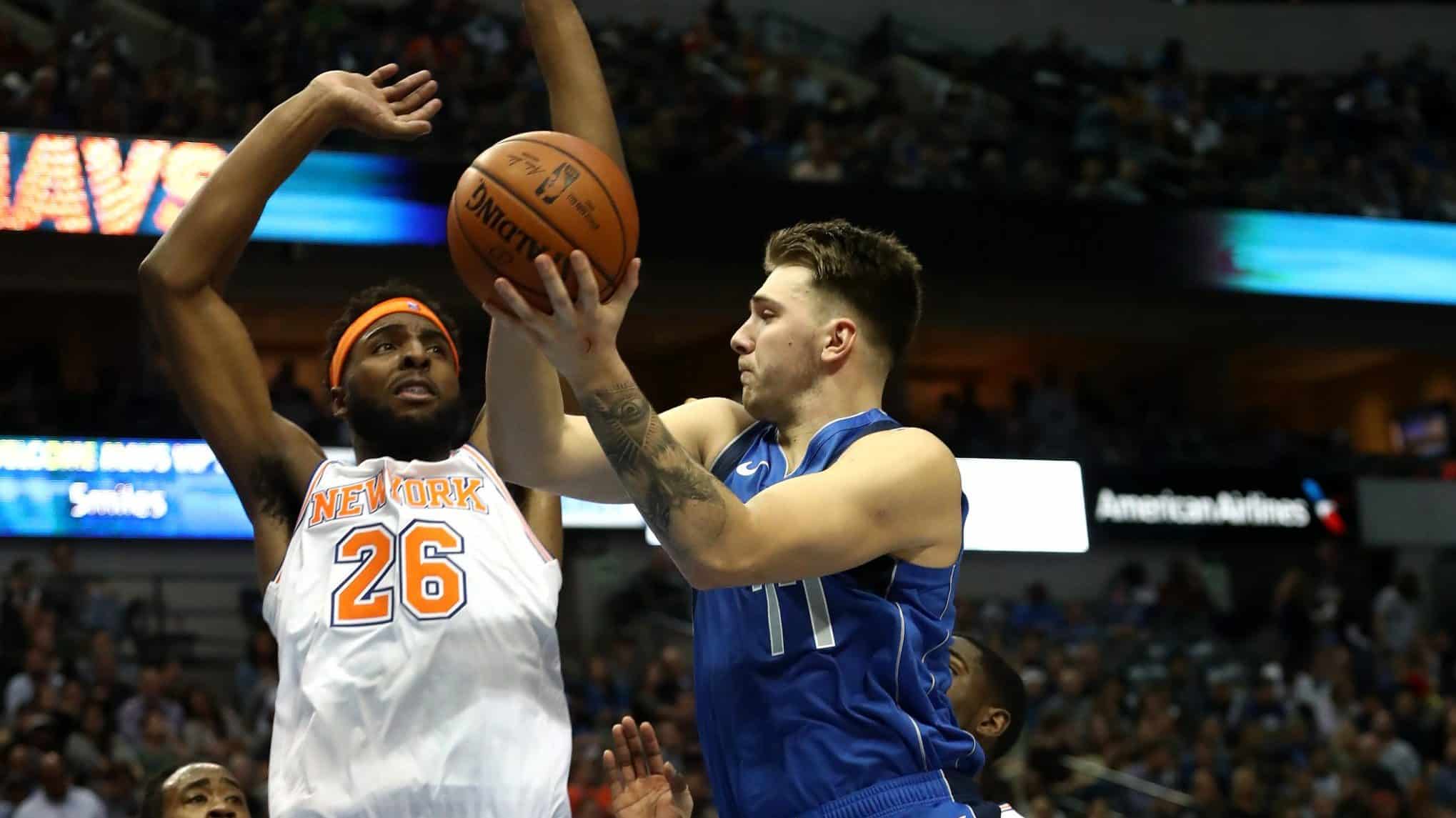 New York Knicks starting center Mitchell Robinson wowed the Dallas crowd when he threw down a nasty reverse alley-oop.

Don't look now, but with Mitchell Robinson's recent rise to the starting lineup, the New York Knicks future starting five looks scary.
They're long, quick and young.
5. Mitchell Robinson
4. Kristaps Porzingis
3. Kevin Knox
2. Tim Hardaway Jr.
1. Frank Ntilikina
On Friday night, the center showed just how nasty he could be.
With just under six minutes remaining in the third quarter, Robinson took an alley-oop from Lance Thomas, of all players, and slammed it home in reverse style.
Oh … Mitchel Robinson. What did you just do?

(And yes, with this kid, the #Knicks future starting five looks LONG, QUICK and scary.)

5. Mitchell
4. KP
3. Knox
2. THJ
1. Frank pic.twitter.com/CIf2kS3jYm

— Elite Sports NY (@EliteSportsNY) November 3, 2018
Robinson, 20, enjoyed his best professional game to date. Pouring in 13 points while shooting 5-for-6 from the floor while also chipping in with 10 boards, the second-rounder collected his first NBA double-double. He also added a block, three steals and three assists while leading the Knicks to the impressive 118-106 victory in Dallas over the Mavericks.
Fellow rookie Allonzo Trier finished with a team-high 23 on the night. Tim Hardaway Jr. added 18 on 7-of-17 from the floor.