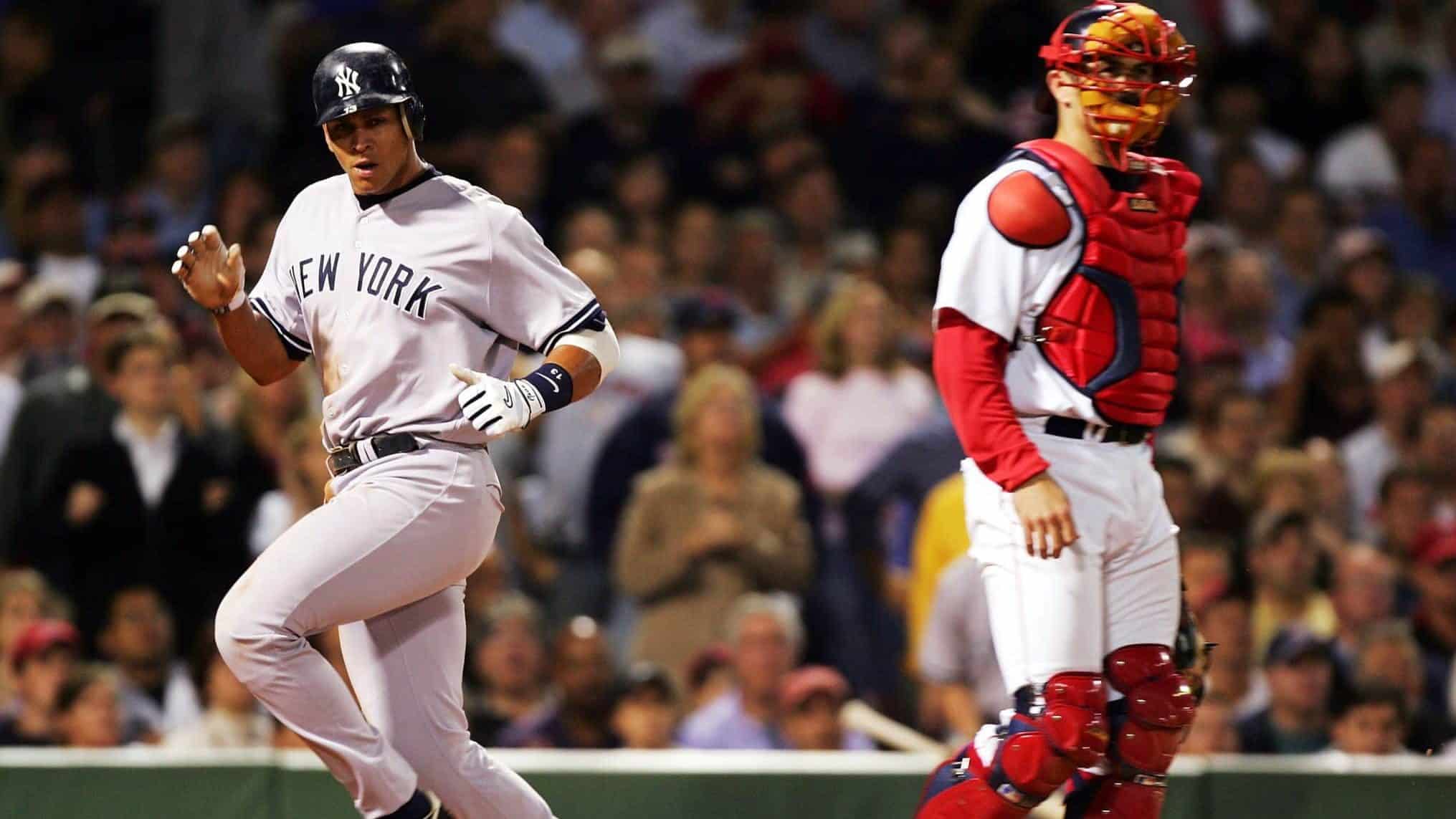 Former New York Yankees third baseman Alex Rodriguez gave the FOX World Series postgame a weird vibe when he rehashed ancient history with ex-Boston catcher Jason Varitek.

Alex Rodriguez on TV is kind of like the annoying guy at the party that nobody remembers inviting.
Whether he's ticking off Derek Jeter at a 2017 charity event or making New York Yankees fans sick to their stomachs by wearing a Red Sox uniform on national TV after the Bombers lost to Boston in the 2018 ALDS, Rodriguez just has a way of making things awkward.
Rodriguez's latest gaffe came on the Fox Sports postgame following the Red Sox' game five World Series-clinching victory.
Former Red Sox David Ortiz's presence on the show attracted Jason Varitek onto the set to say hello. A-Rod took the opportunity to draw attention to himself.
Varitek still HATES Arod pic.twitter.com/sJleAQpA4T

— Quigs (@BigSeanQ) October 29, 2018
" … He tried to kill me, 2004," Rodriguez said when he saw Varitek, referencing the two players' infamous confrontation from 14 years ago.
On July 24, 2004, Boston pitcher Bronson Arroyo hit Rodriguez with a pitch. When A-Rod started tossing F-bombs Varitek's way, the situation got physical, and the two teams' benches cleared.
On Sunday night Varitek gave A-Rod an obligatory hand slap, but the look on the ex-catcher's face seems to indicate immediate regret for approaching the broadcast.
Not one to know when he's crossed a line, Rodriguez continued by saying, "Jason, don't punch me," when Varitek took a seat next to him.
A-Rod just told Varitek not to punch him! pic.twitter.com/VHbRZo0j9M

— JPS (@rsfpt) October 29, 2018
Varitek's terse, "Okay," then prompted a chorus of tense chuckles all around.
Varitek played his entire 15-year career in Boston, retiring just before the start of the 2012 season. He's now a special assistant for the Red Sox.
Rodriguez finished off his HGH-fueled career with 12 seasons in New York, retiring in 2016. He's now making a second career of embarrassing the Yankees and their fans however he can.