If the New York Yankees want Bryce Harper in the Bronx, they might have to shell out $350 million over the next decade.

The New York Yankees already have the largest contract in MLB history, a 13-year $325 million monstrosity that Giancarlo Stanton originally signed with the Miami Marlins. It's possible the Bombers will add an even richer deal for Bryce Harper this year.
According to 670 The Score's Bruce Levine, Harper will begin contract negotiations with expectations of 10 years and $350 million. That's a bold ask for a player who hit 30 points below his career batting average in 2018.
Bryce Harper reportedly seeking at least 10 years, $350 million in free agency: https://t.co/JNa5j4P9Ol pic.twitter.com/BB3ddOEUiA

— YES Network (@YESNetwork) October 24, 2018
However, Harper just turned 26-years-old. If he improves as he reaches his prime, and if MLB contract dollars continue rising, Harper's asking price could turn into a good deal — on paper, at least.
The Las Vegas native has been living up to the hype in the Big Leagues since he was 19-years-old. He's hit for power every year, averaging about 32 home runs per 162 games. Even in his off years in 2016 and 2018, Harper posted .373 and .393 on-base percentages.
He's a player who can make any lineup better.
Harper was a big Yankees fan before the Washington Nationals drafted him. Maybe Bombers GM Brian Cashman could use that to convince Harper to drop a couple bucks off his self-valuation.
But the injury and attitude issues that come with the lefty-hitting outfielder could make even a massive discount a bad deal in reality.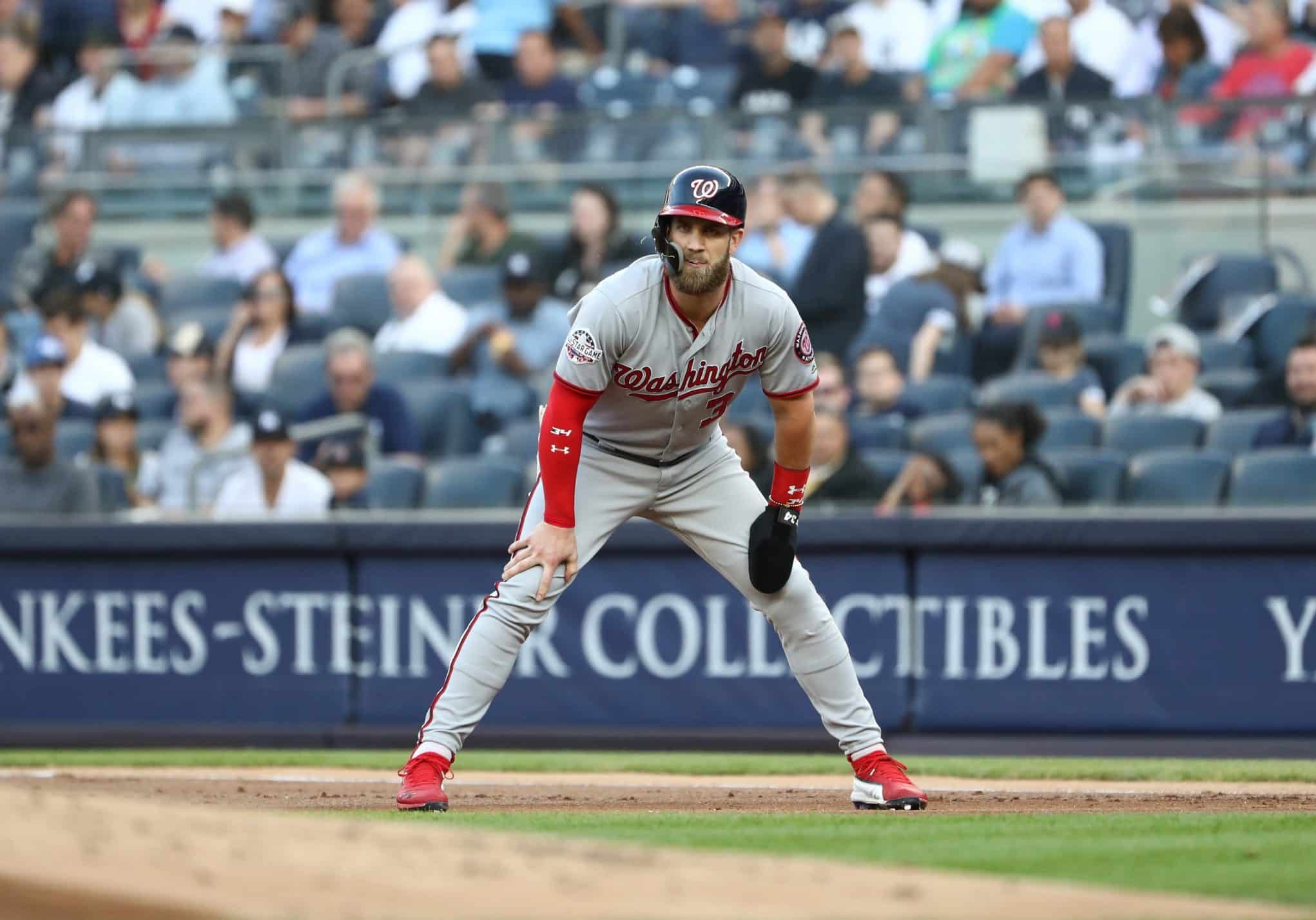 Besides, the Yankees already have a stacked offense.
The Bombers broke the single-season team home run record in 2018 with Aaron Judge missing 50 games and Gary Sanchez absent in 73. Miguel Andujar and Gleyber Torres are heading into their sophomore seasons, and if they get even a tiny bit better, they could be All-Stars in 2019.
Harper is undeniably an upgrade over Aaron Hicks in center or Brett Gardner/Andrew McCutchen in left, but the risk with him is about as high as the reward.
The Yankees have been conservative investors the past several years, and owner Hal Steinbrenner is ready to spend. Time will tell if he's ready to spend Bryce Harper money.