The New York Yankees will make moves before the 2019 offseason, but change just for the sake of change could skunk the dynasty brewing in the Bronx.
After a ninth straight season without a World Series appearance, New York Yankees owner Hal Steinbrenner is ready to spend some paper in free agency. The pressure is on GM Brian Cashman to construct a championship favorite heading into 2019, but the organization should be extremely cautious about deviating from the patience that has led to a team bursting with young talent.
I'm not saying that the Yankees should make it their goal to stay permanently under the luxury tax. That would be a monumental waste of New York's abundant resources.
Still, it's not time to end the long con the Bombers are pulling on the rest of the MLB by loading their farm system and stockpiling international signing pool money. Cashman and the Steinbrenners should be in their offices chanting a mantra of "if there's no right play, just wait," reminding themselves how easy it is mess up by being hasty.
Here are just four of the ways the Yankees could screw up this off-season.
Sign Manny Machado and/or Bryce Harper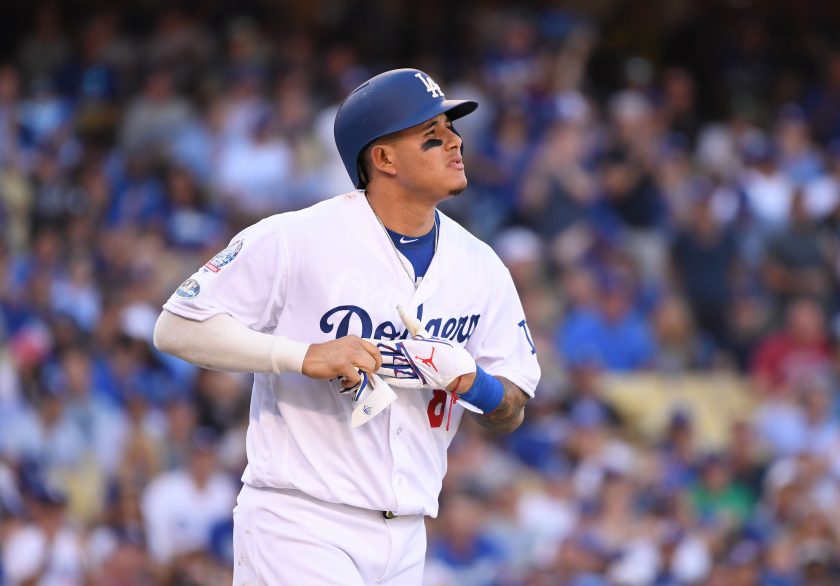 Manny Machado and Bryce Harper are the darlings of the 2018-2019 free agency period. That doesn't mean they belong on the Yankees.
It's an incontrovertible fact that either player would be an offensive upgrade at virtually any position they plugged into on the Yankees—assuming peak performance (Harper has had two 500+ AB seasons in which he hit below .250). However, there's more to it than that.
They are potentially fatal poison to a currently thriving team culture.
The Baby Bombers have developed great chemistry, led in the clubhouse by the veteran wisdom of CC Sabathia and the playful antics of Didi Gregorius. Their superstar, Aaron Judge, is a laid-back guy who says and does all the right things.
Machado and Harper are not team-first players, as proven by their consistent issues with attitude and effort.
Harper the villain
Harper has been part of the national baseball conversation since he made the cover of Sports Illustrated as a 16-year-old. It's hard for any human to avoid becoming cocky with all the attention he's received, and he's certainly no exception.
From blowing a kiss at a pitcher he'd just homered off of in the minors to teammate Jonathan Papelbon choking him for not running out a grounder in 2015, Harper quickly became a villainous figure to many baseball fans.
It's not a matter of growing up, either. Dusty Baker scolded Harper for not running out a double in 2016, and in 2018 the former MVP raised eyebrows by slow-jogging to first on a double play.
"Manny Machado doesn't hustle let's get Bryce Harper"

If only they knew.. https://t.co/uCXmyWEvlp

— Derk (@captainderk) October 16, 2018
He's had enough time in the league to figure out how to be a professional.
Machado's cup of tea
As far as Machado is concerned, his own words are all that's needed to prove he shouldn't be welcome in New York:
"I've never given excuses for not running. I'm not hurt, there's no excuse but I've been the same player … I've been doing this for eight years," Machado recently told Fox Sports analyst Ken Rosenthal. "Obviously I'm not going to change. I'm not the type of player that's going to be 'Johnny Hustle,' and run down the line and slide to first base … That's just not my personality, that's not my cup of tea, that's not who I am."
Enough said.
Make a desperate grab for starting pitchers
What the Yankees need most is starting pitching. Hal Steinbrenner himself pointed out that issue, telling Michael Kay that most of the members of the starting rotation "were not good" in the Bombers' truncated 2018 postseason run.
There's a big problem, though. The pitchers available in free agency are far from sure things.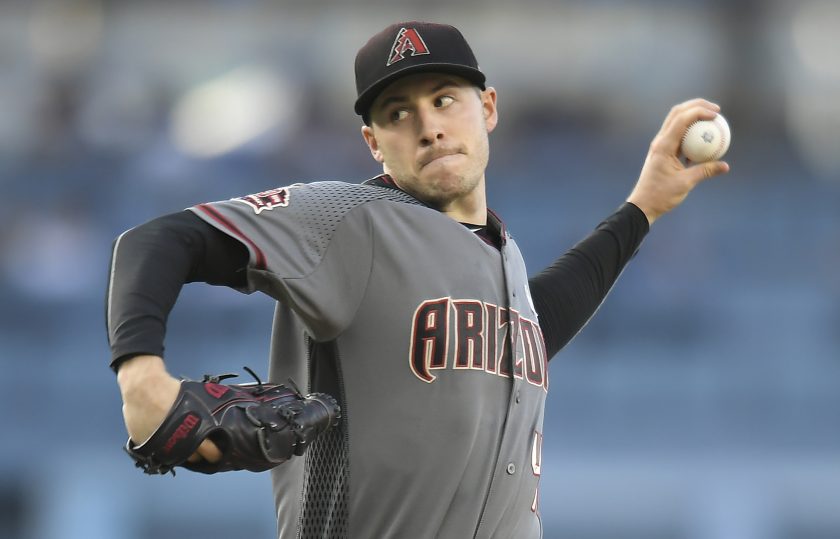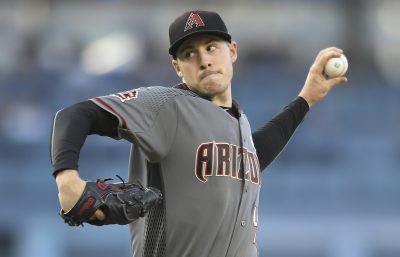 The biggest names on the market are Patrick Corbin, Hyun-Jin Ryu, and Dallas Keuchel, followed by names like J.A. Happ, Wade Miley, and Anibal Sanchez.
Some of those guys can provide a quick upgrade, but the Yankees have to make sure they don't overpay or throw too many years at someone and destroy the future. Rather than committing long-term to Ryu, who's always hurt, or Corbin or Keuchel, both of whom have shown enough inconsistency to warrant caution, New York should sign a bridge to something better.
Cashman should look for a good one-year contract with a veteran like Happ or Sanchez. That would get the Yankees to the 2019-2020 class of free agents, which features Gerrit Cole.
And with a high-end farm system, the Yankees can always wait for another ace to become available via trade (basically, Yankees fans can root for the New York Mets to suck so bad they're willing to trade Jacob deGrom or Noah Syndergaard).
Maybe Nathan Eovaldi would be a worthwhile gamble at the right price, but if he keeps dominating in the postseason, he's going to be a hot item.
The best option might be to just put youngsters like Justus Sheffield, Chance Adams, Jonathan Loisiga, and Domingo German into a Spring Training competition for rotation spots.
There's no reason to rush into anything.
Forget about Clint Frazier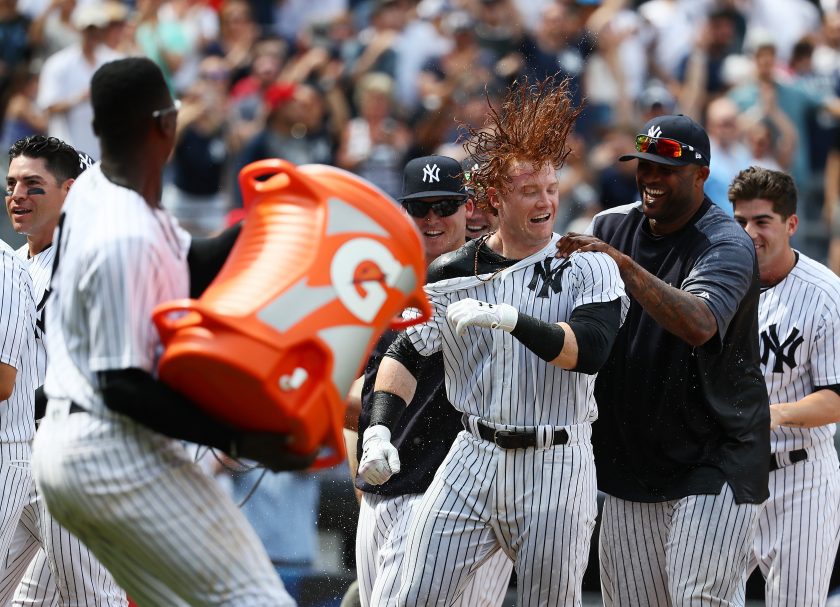 Remember Clint Frazier? He's the guy with the fiery red hair and blazing bat speed who had an unlucky bout of concussion symptoms in 2018. He's also another reason to not sign Bryce Harper.
However, I have a feeling that Cashman is going to trade the 23-year-old outfielder.
The Yankees' GM was willing to send Frazier to the Pirates for Gerrit Cole before the 2018 season started, a deal that never materialized. If the right trade offer comes in, either during the off-season or at the next trading deadline, Frazier is likely gone.
The Yankees could also opt to re-sign Brett Gardner or Andrew McCutchen. New York is also chained to untradable, barely playable Jacoby Ellsbury.
All those options are mistakes. What the Bombers should instead do is clear a path for Frazier to make the 2019 opening day roster.
Frazier slashed a torrid .305/.388/.562 with 11 home runs in 54 minor league games in 2018. He's ready to pop, and if he's given a starting job in 2019, he could give the Yankees a Miguel Andujar-esque performance.
Why go with aging veterans or mediocre placeholders when there's another young stud ready to plug in and play?
Let CC Sabathia sign with another club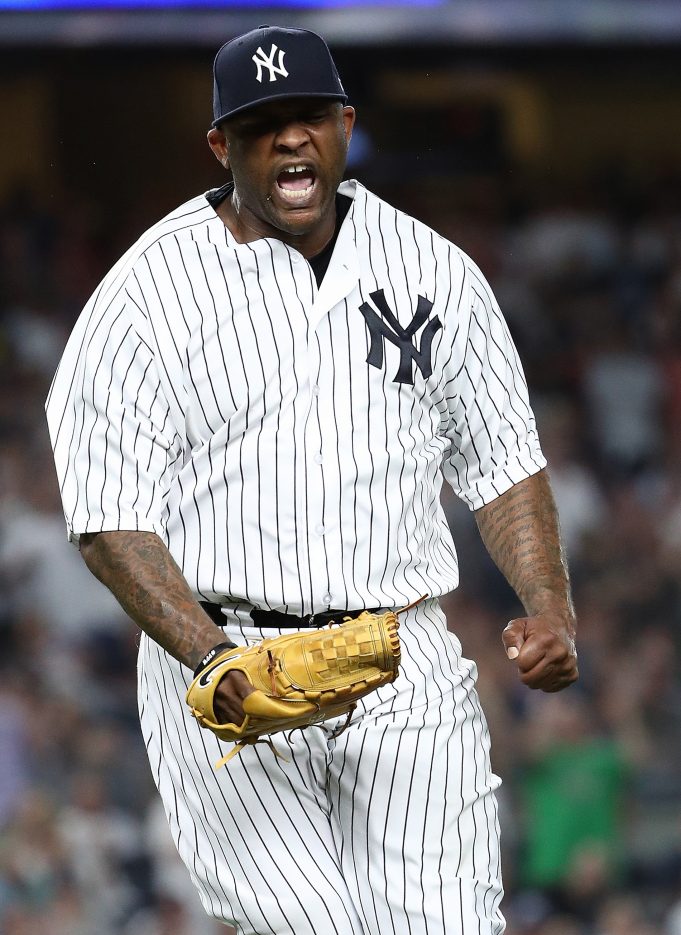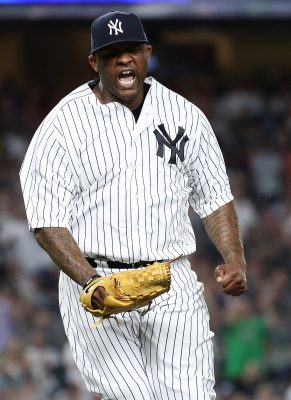 There's no guarantee that the hefty lefty is going to play another season, but if he does, Sabathia needs to be in pinstripes.
Sabathia's ERA dropped for the fourth straight year, proving that he has mastered the finesse pitching style necessary for his aging arm. He's a pretty safe bet for 9-12 wins—if his problematic landing knee doesn't cause too many problems—and he probably won't cost too much.
CC played this year on a one-year $10 million contract, and even though he could ask for a pay raise, re-signing him is probably doable at below $15 million.
The value he brings to the table goes beyond his skill set. It's worth an extra few million just to have CC around to help raise the Baby Bombers with his steady leadership.
Sabathia takes his leadership role seriously on the field as well. Between the beginning of the 2017 season and a loss to the Oakland A's in September 2018, CC posted a 2.81 ERA and a 12-0 record in 22 starts after the Yanks dropped a contest.
Also, he sacrificed a potential $500,000 bonus in his final start of 2018 by throwing a retaliatory bean ball for Austin Romine. A nice eight-figure contract offer is the perfect way to reward CC for his trouble.
There are some milestones coming up for Sabathia too, namely 3,000 strikeouts and 250 wins. It wouldn't be right if he celebrated those accomplishments in some other uniform, in front of some other fans who don't care as much as Yankees faithful—and that includes Cleveland, who dumped their homegrown star as he was about to hit free agency.
In the end …
There are a lot of good options on the market right now—maybe even some better players that offer an instant upgrade—but the best options have yet to show up.
Living in the moment is for millennials and cheesy romance movies. The Yankees have to ignore the media and bandwagon fans who want a flashy move, and focus on the long term.
Then, when the moment is right, break whatever payroll records necessary to obtain the final components of a perennial championship squad.