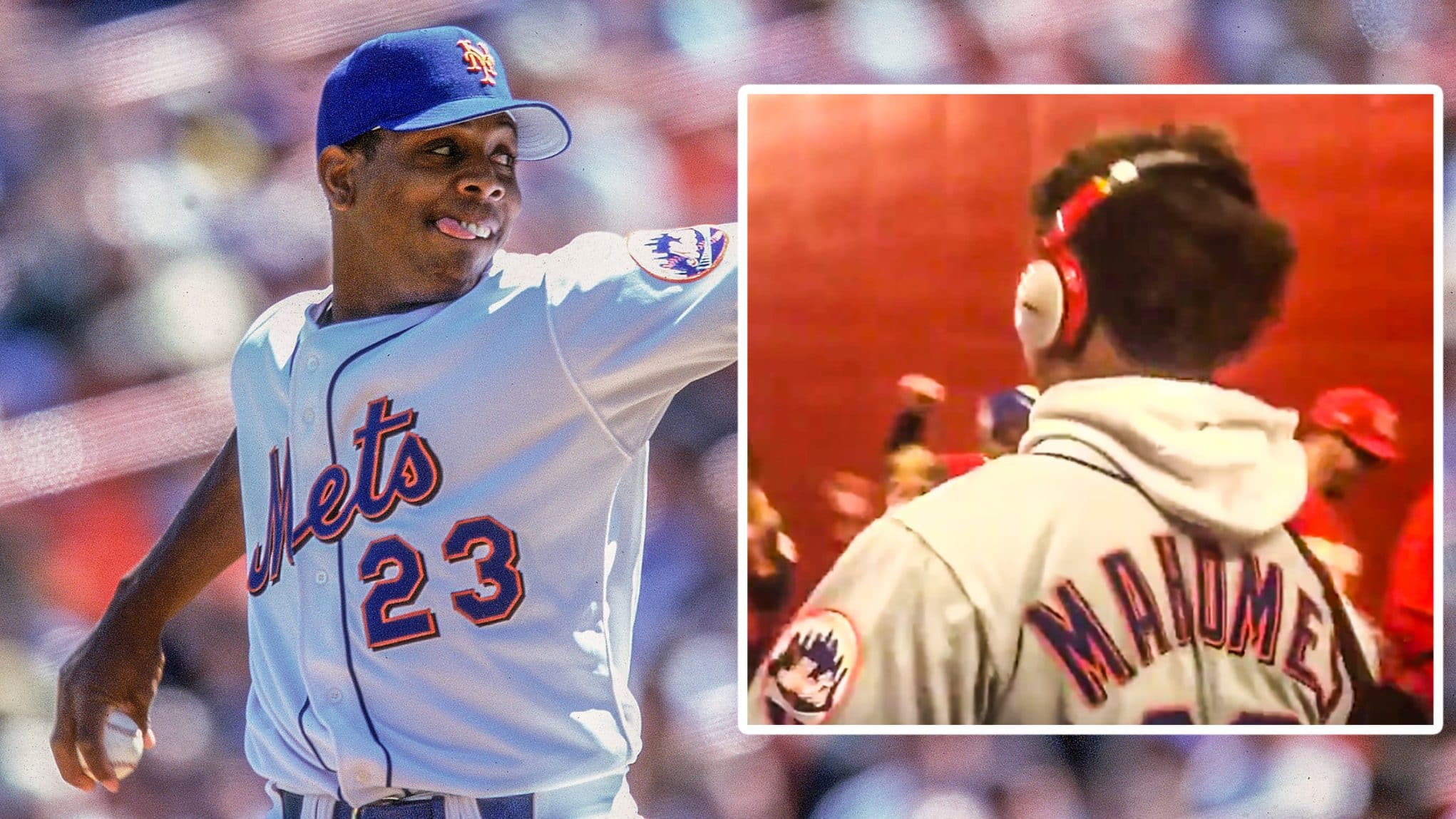 Patrick Mahomes II's brilliant Sunday night performance was bookended by the appearances of his father's New York Mets jersey.
Despite missing out on the MLB playoffs, the New York Mets have managed to have a victorious October prescience.
Kansas City Chiefs quarterback Patrick Mahomes II showed up to his most recent masterpiece in style, entering Arrowhead Stadium dressed in the Mets jersey his father, also named Patrick, wore for two seasons in Queens.
.@PatrickMahomes5 rolls to tonight's game wearing his dad's @Mets jersey.pic.twitter.com/F7613qpUtF

— Cut4 (@Cut4) October 21, 2018
The elder Mahomes likewise made a name for himself as a thrower, albeit on the baseball diamond rather than the gridiron. He would spend 11 seasons in Major League Baseball, including two with the Mets. His lone postseason appearance came with the Mets in 1999, and Mahomes Sr. played a big role in playoff visit.
After a year with the Yokohama Baystars of Japan's Nippon Professional Baseball, Mahomes Sr. joined the Mets in December 1998. He would appear in 39 games for the Mets the following year, earning a career-best 3.38 ERA and an 8-0 record.
Winners of the National League wild-card, the Mets would defeat Arizona in the Division Series before bowing out to the Atlanta Braves in the Championship Series in six games. Mahomes Sr. posted a 2.25 ERA and four strikeouts over four relief appearances.
The Mets' shared their appreciation on social media.
Looking good @PatrickMahomes5! ? #LGM https://t.co/3us8KDoS7L

— New York Mets (@Mets) October 21, 2018
Having taken the league by storm in his first season as a full-time starter, Mahomes II put in yet another dazzling performance, tallying 403 total yards and four touchdowns in the Chiefs' 45-10 victory over the Cincinnati Bengals in the latest edition of Sunday Night Football.
Ironically, the 1999 Mets reached the postseason after defeating the Cincinnati Reds in a one-game playoff to conclude the regular season, though his father did not appear in that game.
After his performance, Mahomes II again donned the jersey during his post-game press conference.
"It's my dad's jersey He didn't even know I was going to wear it," Mahomes said of his jersey, according to Brooke Pryor of the Kansas City Star. "It's a prime time game and hopefully he likes it."
Mahomes II could've followed in his father's footsteps, as he was named one of the top baseball prospects in the nation in 2014, throwing a no-hitter in his senior year. However, he chose instead to commit to Texas Tech football, sticking with the game even after the Detroit Tigers took him in the draft. Chiefs fans, however, are likely very pleased with Mahomes II's decision.
With a majority of Week 7 games completed, Mahomes currently tops the league in passing yards (2,223), touchdown passes (22), and yards per attempt (10.51). Kansas City currently sits at 6-1, the top mark in the AFC.
The Chiefs next take on the Denver Broncos on this upcoming Sunday afternoon (1:00 p.m. ET, CBS).
Follow Geoff Magliocchetti on TWITTER