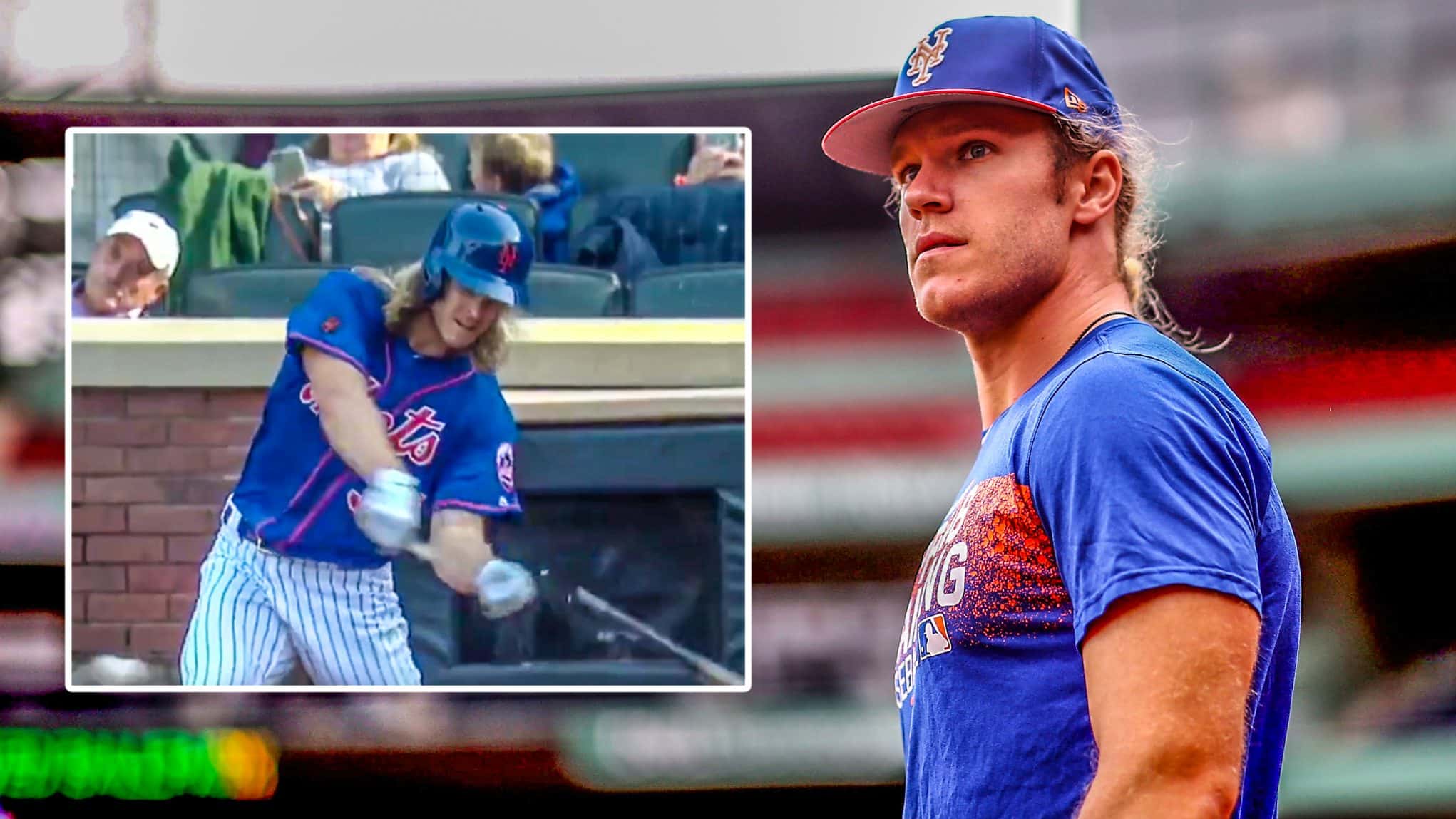 New York Mets starting pitcher Noah Syndergaard actually breaks his bat on a plain old swing and miss on Sunday afternoon.

Remarkable feats of strength are hard to come by. The Guinness Book of World Records is familiar. We, as regular humans, aren't.
Noah Syndergaard … is.
Batting for his New York Mets in his team's season finale on Sunday afternoon at Citi Field—one day after the triumphant David Wright sendoff—Mighty Thor amazingly lived up to his nickname.
The Mets powerful righty actually broke his bat on a plain-old swing and miss.
.@Noahsyndergaard breaks his bat.

On a swing & miss…….. pic.twitter.com/wFezyX5RJC

— Cut4 (@Cut4) September 30, 2018
I'm not sure if this has ever happened before. We've seen Bo Jackson and many others break the bat over a knee, but breaking the lumber on air?
The man is simply mythological.
As far as the game was concerned, the Mets are looking to end the season on a nice note. They currently lead by the score of 1-0 against the Miami Marlins.
Syndergaard has thrown 87 pitches in eight innings. He has, of course, relented no runs on five hits while striking out six batters. Whether or not he comes out for the ninth inning remains to be seen. If so, he'll have a shot to shut the season down with a complete-game shutout.