David Fizdale can be the next great New York Knicks head coach, but the history of the franchise is not on his side.
When David Fizdale signed a four-year contract with the New York Knicks last May, it looked like a return to normalcy. The front office was no longer the dated Zen haven of Hall of Famer Phil Jackson. The Carmelo Anthony drama was over. Fizdale is taking over without any of the familiar drama surrounding the Knicks.
Or is it? No disrespect to Fizdale, but no coaching job with the Knicks is ever safe. The franchise is the NBA's most unpredictable and just when they look ready to turn a corner, impatience takes over and they're right back to square one.
And what does this have to do with Fizdale? Well, the Knicks are rebuilding from the ground up yet again and it could be a year or three before New York is back in the postseason. Given the Dolans' history in owning the team and reputation with coaches, his job is far from safe.
A spotty history
Ever since Hall of Famer Red Holzman's second tenure with New York ended in 1982, the Knicks have had 19 men serve as coach, including Fizdale. Of those 19, only four have lasted more than three years at the helm.
Hubie Brown, Holzman's immediate successor, took the Knicks to the East Semifinals twice before injuries to Bernard King and Patrick Ewing derailed the team. He was fired 16 games into his fifth season.
New York would go through four more coaches before hiring Pat Riley, and that same return to normalcy was teased again. Riley spent four years with the Knicks and even led them to the NBA Finals in 1994, where they lost to the Houston Rockets. Not long after wrapping his fourth season with the team, Riley faxed in his resignation to become coach of the Miami Heat.
Thankfully, it wasn't long before the Knicks had another long-term coach. Jeff Van Gundy was handed the keys after Don Nelson resigned partway through his first season. He wound up staying for five-plus years and led the team back to the NBA Finals in 1999. He resigned 19 games into what would have been his sixth full season in 2001, citing "lost focus."
It wasn't until Mike D'Antoni was hired in 2008 that the Knicks had another coach that would last more than three years. D'Antoni then resigned midway through his fourth season over his sour relationship with Carmelo Anthony.
Where coaches go to die
The rest of the coaches sprinkled in between Holzman and Fizdale can be described as the Island of Misfit Coaches with a few big names sprinkled here and there. Hall of Famer Rick Pitino lasted two years before leaving to coach the University of Kentucky. Nelson just wasn't a good fit. Two legends in Lenny Wilkens and Larry Brown were run out of town by mercurial point guard Stephon Marbury.
And the rest of the names? Some aren't memorable at all, like John MacLeod or Stu Jackson. Others bring out Knicks fans' rage, like Don Chaney and Isiah Thomas. The point is that despite being in the NBA's largest media market, the Knicks operate more like the Charlestown Chiefs in Slap Shot. If one thing goes wrong, best to blow it up and try something new rather than show patience and, for lack of better phrase, trust the process.
Coaches and money
The worst of it is that as they go through another rebuild, the Knicks are still paying two fired coaches. Derek Fisher signed a five-year, $25 million deal to become the coach in 2014 and was fired midway through his second season. Jeff Hornacek was fired at the end of last season despite having just one year left on his deal. Brown, who was hired following the 2004-05 season and signed a five-year contract, had four years left on the deal when he was fired. Even worse, the Knicks initially refused to pay him the rest before settling on an $18.5 million buyout.
The point is the Knicks have done this several times before, so not even David Fizdale is safe.
Hope for the future
The good news for David Fizdale is that upon his hiring last May, Knicks management sounded committed to him from the get-go.
"In going through this process, we were looking for someone who understood that this needs to be a sustainable effort," GM Scott Perry Told Danny Abriano of SNY." A daily grind kind of effort in putting this team together."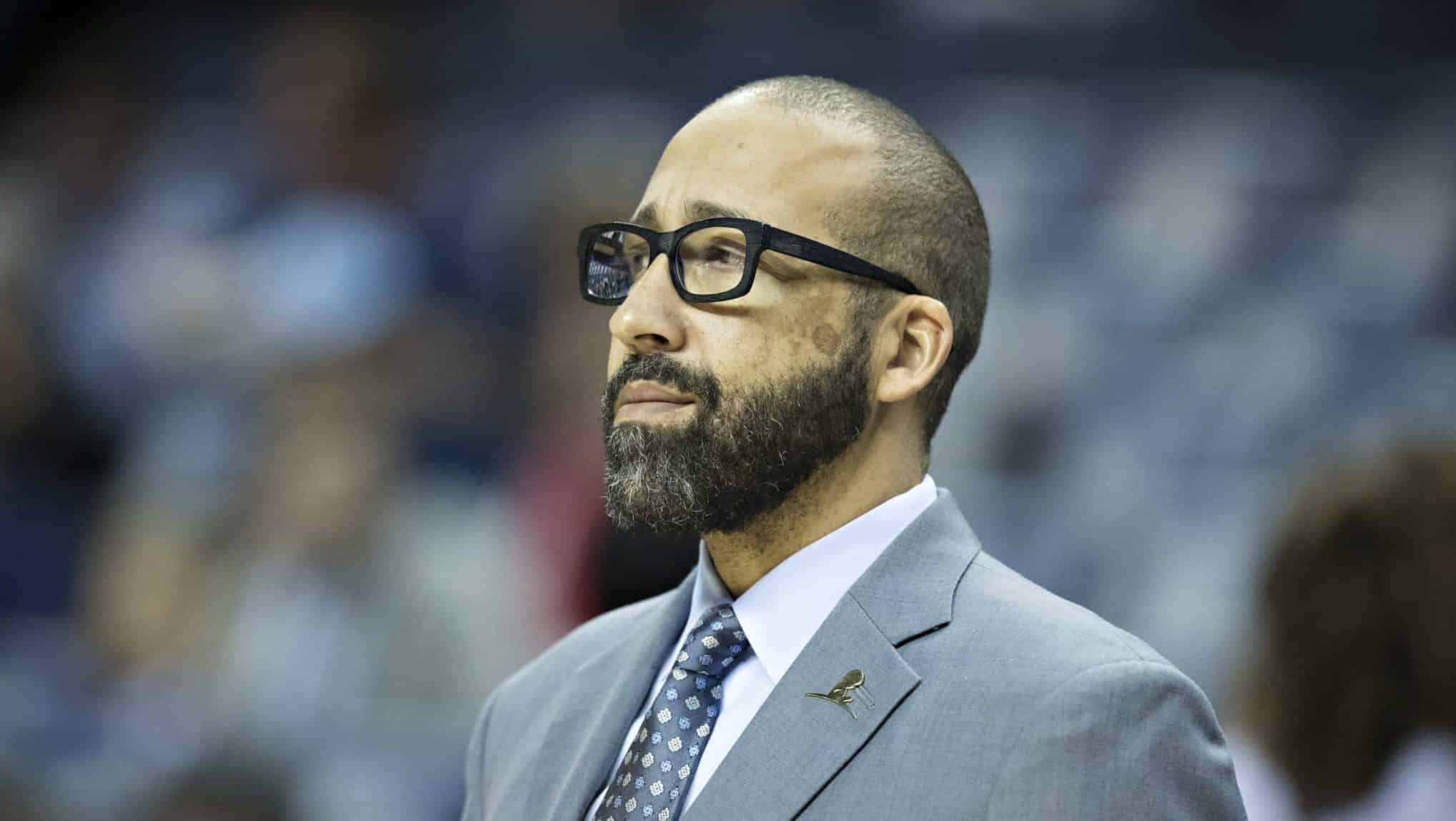 Team president Steve Mills added Fizdale's "ability to lead and communicate" set him apart from the rest of the candidates. Based on what he and Perry said, it does indeed sound like everyone understands the new coach will need time. Rome wasn't built in a day, and neither will the next great New York Knicks teams.
Moreover, it's not like Fizdale lasted just one-plus years with the Memphis Grizzlies because he's a bad coach. Rather, his feud with Marc Gasol got to the point where the front office had to take sides, and Gasol won. Prior to his tenure in Memphis, he earned a glowing reputation serving as an assistant coach for the Heat.
Final thoughts
David Fizdale is going to get both the time and the opportunity to rebuild the Knicks. The front office seems to have his back and he has some great young talent at his disposal.
That said, Fizdale will get a fair shake in New York. He's the first coaching hire in years that seems to make sense and should be allowed plenty of time to right the ship.