Jacob deGrom has had one of the most dominant seasons of any pitcher in the modern baseball era and with his final start of the season, may have landed himself the NL Cy Young award. 
New York Mets ace Jacob deGrom closed out his season on Wednesday night with eight more shutout innings, 10 more strikeouts, a winning record (10-9), and a final 1.70 ERA. A perfect ending to a near-perfect season for the Mets right-hander. A season that could land him the highest of honors, the Cy Young award.
It's been a long time coming for the Mets right-hander. He has always been an incredible pitcher, winning Rookie of the Year in 2014 and striking out the side on 10 pitches in the 2015 All-Star Game. Who knew that he was only scratching the surface and would only get better with age?
deGrom has already been promised the 2019 Opening Day start by his manager, Mickey Callaway, but he has had his eyes locked on a more prestigious award all season. At this point, The NL Cy Young is at deGrom's fingertips.
A Historic season
What the 2018 All-Star was able to accomplish in 2018, with such little help from his team, is borderline unbelievable. But there was nothing more than hard work, dedication and laser-sharp focus happening behind the scenes to get deGrom to the position he is in now.
There was only one start this season, out of 32, that the former Rookie of the Year gave up more than three runs. It came in April against the Miami Marlins where he gave up four runs in six innings. From then on, it was lights out. deGrom gave up three runs or less in 31 starts.
Even when he threw 45 pitches in the first inning of a game after hyper-extending his elbow, he didn't give up a run—or break a sweat, for that matter. It seemed that the more pressure deGrom was under, the better he performed.
Just how good did he perform? deGrom was able to produce 29 quality starts in a row, breaking a major league record.
On his final pitch of the season, deGrom cashed in his 269th strikeout of the season and the 1,000 of his career. Have a year, Jake.
Want another absolutely insane statistic? In 32 starts, deGrom had only thrown two wild pitches, the second coming in his final start of the season.
Clearly, the Mets ace deserves the Cy Young award, but his record is lacking in comparison to his competition—the only hole in this incredible season is deGrom's record.
While his team was nice enough to get him a win in his final start of the season to send him off with a winning record, the Mets offense seemed to forget how to hit the ball every other time deGrom was on the mound. The consistency in lack of run support for deGrom was amazing. Each and every time he took the mound it seemed he needed hit the ball himself, which he did more than once.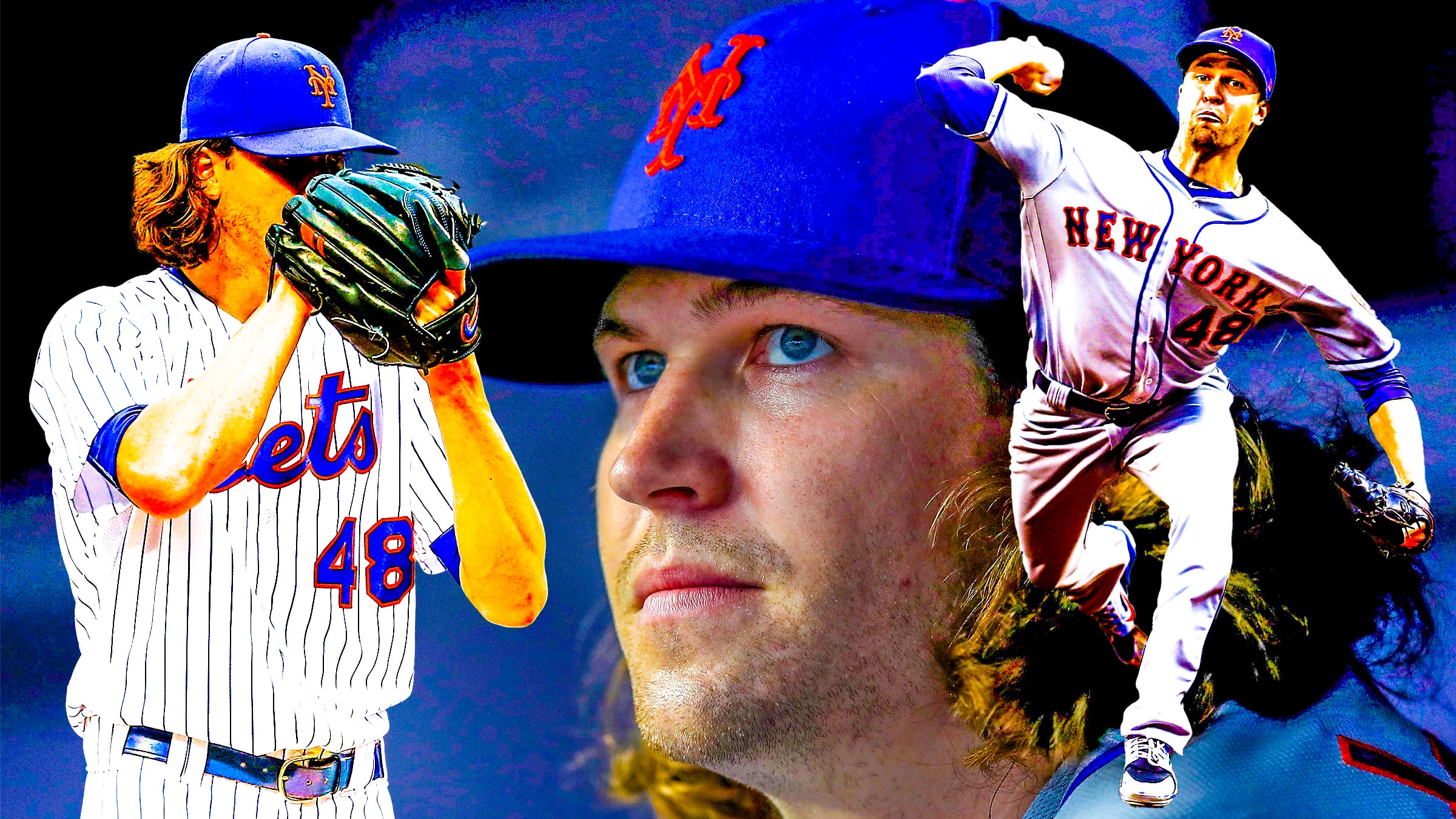 Cy Young race
The only other justifiable consideration for the Cy Young award would be Max Scherzer. Aaron Nola was in the conversation for a while, but deGrom and Scherzer have pitched him out of the equation completely.
In the race for the Cy Young, deGrom is first in ERA with 1.70, second in strikeouts with 269, fourth in opposing average with .200, and second in WHIP with 0.91, according to a recent SNY report.
The area deGrom is lacking (wins), Scherzer is thriving. In 33 starts, Scherzer has an 18-7 record with a 2.53 ERA. While the wins are double those of deGroms, his ERA an entire run over deGrom's.
The three-time Cy Young winner is also leading the world in strikeouts. He recently became the first pitcher to ever reach 300 strikeouts in a season and give up less than 150 hits.
While those numbers are truly astounding, are they enough to overlook a 1.70 ERA? Scherzer poses a legitimate threat to deGrom and his historic season, but it still looks as though the votes will heavily favor deGrom.
Final thoughts
Plain and simple, Jacob deGrom deserves the Cy Young award. If voters are naive enough to rob him of this well-deserved honor over his record that was very much out of his control, their position needs to be reconsidered and replaced.
Scherzer is a phenomenal pitcher with tremendous talent and will continue to dominate for years to come, but 2018 belongs to deGrom and his 1.70 ERA.