Heading into this winter, the New York Mets can get a huge return by trading one of their three top pitchers.

When you look at the New York Mets, the strength of their organization is their starting pitching. In the second half of the season, their trio of Jacob deGrom, Zack Wheeler, and Noah Syndergaard are 19-7 with an ERA of 2.34 in 32 starts. This includes Syndergaard's 3.54 ERA in 10 games (7-2 record).
As the winter approaches and the Mets continue their search for a new general manager, trading one of these aces has to be a priority to add another big bat into the offense. Yes, Wheeler has put himself in the ace conversation with the dominance he has shown consistently (1.68 ERA, .179 BAA his last 10 starts).
Now, Wheeler is a free agent after next season, deGrom is a free agent after 2020, and Syndergaard goes on the market after 2021. The Mets aren't going to keep all three of these arms, so making a trade is still key for supplementing this farm system to make a long-term contender.
The key for whoever takes over the Mets has to be to maximize the return for one of these arms and they just might be able to do that. Depending upon if Clayton Kershaw doesn't return to the Dodgers, the top free agent pitchers are Patrick Corbin and Dallas Keuchel.
If teams miss out on those top pitchers, the Mets will be in the drivers' seat in any trade talks and they will have more teams to talk with than they did at this past July's trade deadline. For example, does a team like the San Diego Padres trade some of their top position-player prospects to make a big splash and speed up their rebuild?
True, the Mets could also spend this winter. However, you would think they are more likely to sign top bullpen arms so they are not relying on Robert Gsellman and Seth Lugo to close games in the future. If most of the dollars go in that direction, they won't be in the running to compete for top bats such as Manny Machado or Bryce Harper.
Regardless of whether or not deGrom wins the National League Cy Young award, you have to think there is some frustration on his mind about the lack of run support he has had for the bulk of the season. Jon Heyman of FanCred Sports reported in his latest notes column that there were five teams that made a significant push to acquire deGrom.
To me, the pitcher to trade is Syndergaard. While Syndergaard has a lot of talent, he does have the most team control out of the three pitchers and is ending his season on a good note. Despite having 19 walks in the second half of the year, he has a 1.99 ERA over his last three starts and he has pitched into the sixth inning or later in every start since Aug. 1. But, with the injury problems he has had over the last couple of years, could the Mets get enough value for him?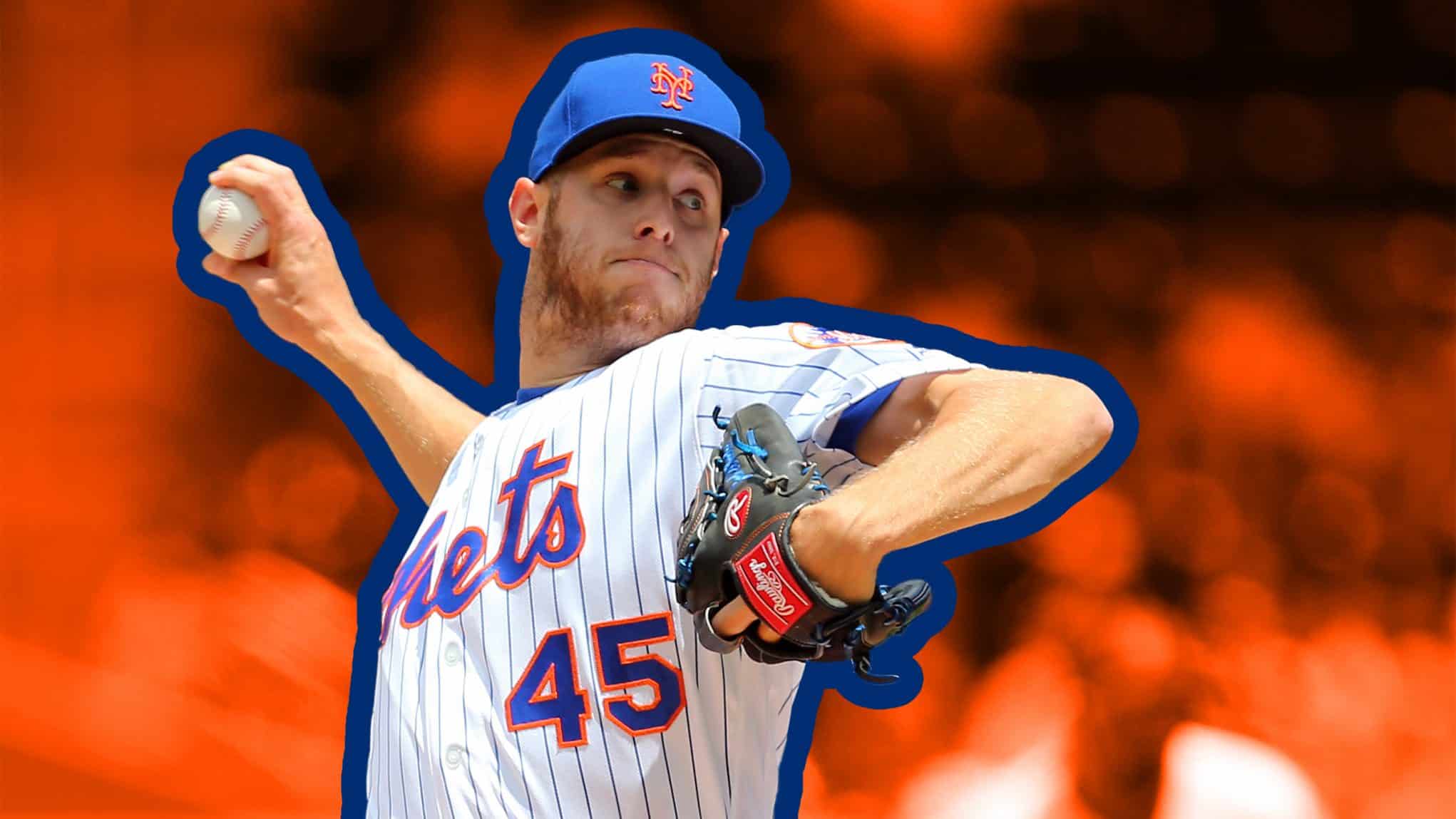 For Wheeler, the chances of dealing him would be less likely because he doesn't have much team control. The Mets could attempt to sign him this winter or if they don't get a deal that they like, keep him until the trade deadline and see what can happen there. His value has only gone up with the dominance he has had.
In what is expected to be a crowded NL East in 2019 with the Braves and Phillies expected to bulk of their core of young talent, the Mets will need to make a splash of their own just to keep up. Since they won't likely make that splash in free agency, then making a big-time trade involving one of their starters can help bolster a weakness on the team or supplement their farm system as it continues to develop.
With an offseason filled with unknowns coming, there is no denying that the Mets will be in charge of the starting pitching market. How they choose to take advantage of that will be a question that will soon be answered by whoever becomes in charge.