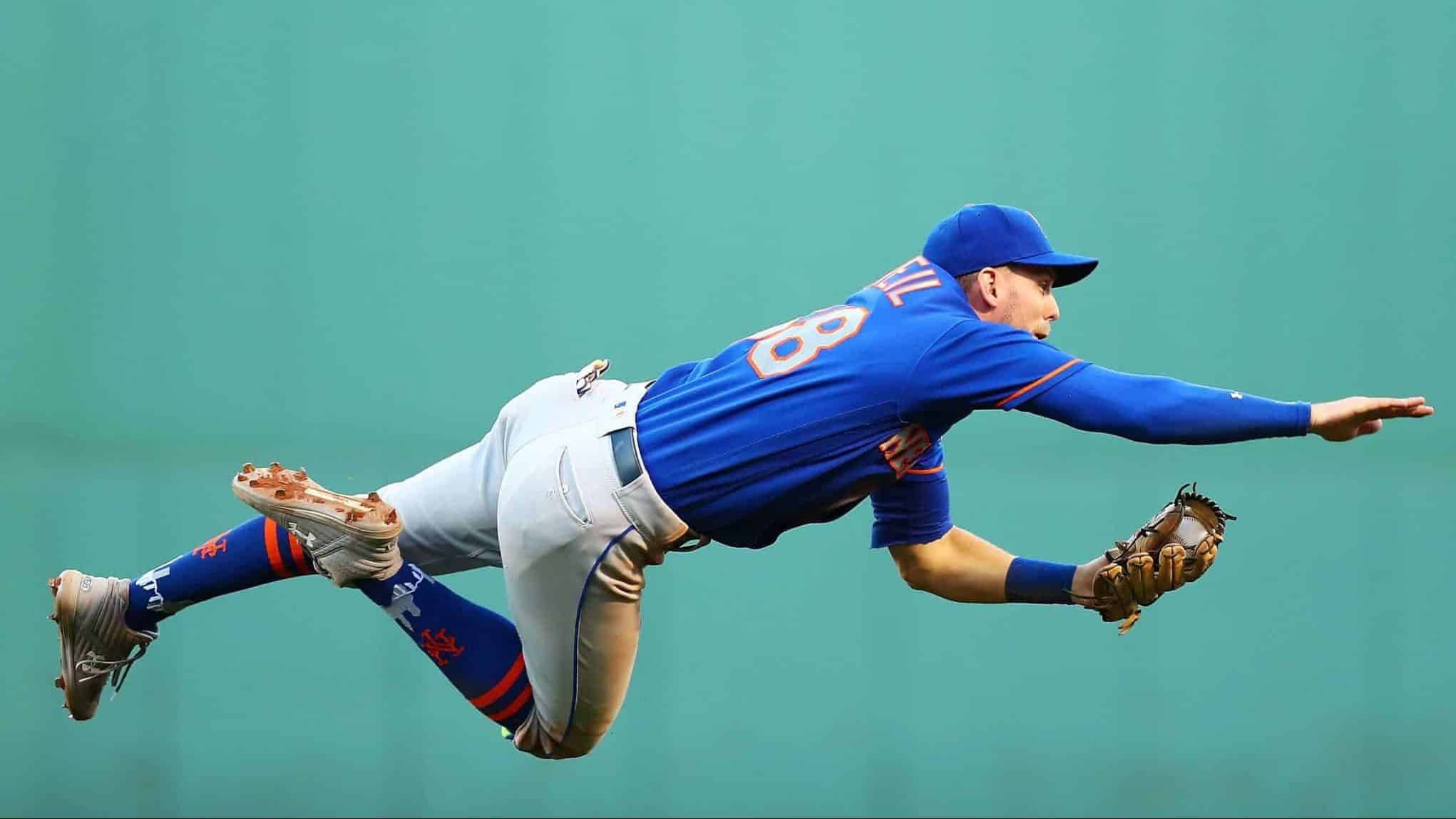 New York Mets second baseman Jeff McNeil makes a spectacular Superman-like catch at Fenway Park on Saturday.

How in the world did it take so long for New York Mets baseball player Jeff McNeil to officially make it to The Show?
Either way, the kid isn't just producing at the plate, he's making ridiculous plays at second base on a daily basis. His latest such play came at Fenway Park on Saturday in the Mets 5-3 loss to the Boston Red Sox.
He literally dove like Superman while ranging to his left to finish the big-time play.
Superman or Jeff McNeil? #LGMpic.twitter.com/q4R0rZdmkb

— Elite Sports NY (@EliteSportsNY) September 16, 2018
The play came one day after McNeil made another tremendous stop at his position in support of Noah Syndergaard.
Jeff McNeil with some serious leather. #LGM pic.twitter.com/Jv2teMMWkr

— Elite Sports NY (@EliteSportsNY) September 15, 2018
McNeil, 26, incredibly, has been a minor-league mainstay until this season. Through 49 games and 166 at-bats, the Santa Barbara, California product is hitting .337 with three home runs and 17 RBI.
The kid's exemplary attributes at the plate have most onlookers amazed that he's been stashed in the farm for so long. He just looks and feels like a professional hitter all the way around.
And, of course, on top of his bat work, his fielding at second base has showcased as nothing short of wonderful.
Paired with Amed Rosario up the middle, it looks as though the New York Mets double-play combo is set for a very long time.