Former New York Knicks guard J.R. Smith just lit a fire under every fan by proclaiming the chances are "high" that Kyrie Irving chooses NYC.

J.R. Smith just inadvertently (or perhaps intentionally) placed the New York Knicks fanbase in a state of ecstasy filled with the hope of future dominance.
With a simple one-word comment, Smith calculated the chance of Kyrie Irving signing with the Knickerbockers next summer as "high."
— NBA RETWEET (@RTNBA) September 14, 2018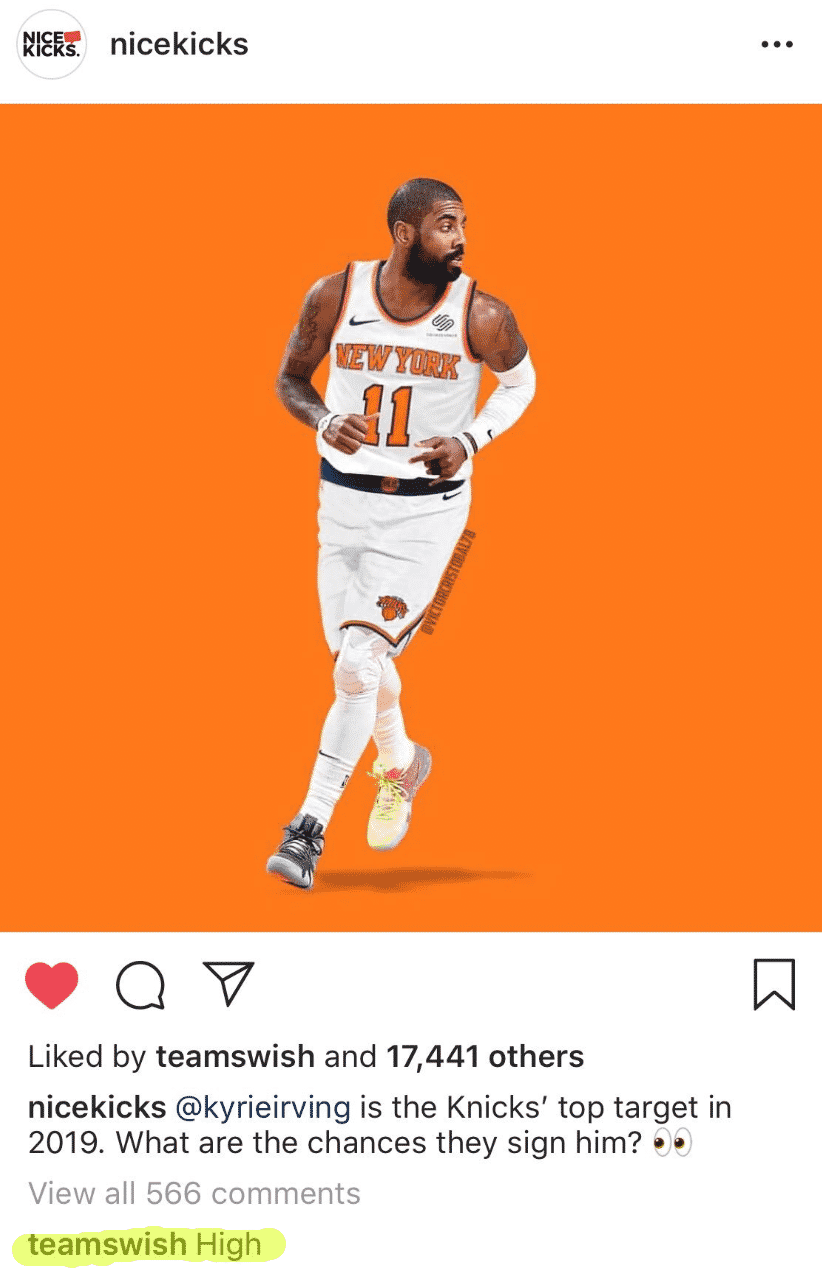 User account @teamswish is, of course, the official Instagram account of Smith.
As an aside, it's an interesting word choice from J.R. The word "high" and Smith have tied together in the past for one specific reason. But that's another story for a different day.
Irving, 26, has been long rumored as somebody very interested in joining Kristaps Porizngis in New York City. As a Jersey kid who traveled south to Duke, returning home as a twenty-something baller in his prime is something only dreams could produce by way of the loyal Knickerbocker fan.
Smith, 33, was a teammate of Irving's for two-plus seasons in Cleveland (prior to the shocking trade that sent him north to Boston). Smith also remains notorious for carving out a very specific and unique piece of New York basketball history himself.
As a Knicks player for parts of four seasons, Smith averaged 15.1 points on a .416 clip from the floor. He served as the No. 2 scorer to Carmelo Anthony on the Knicks last winning squad during the 2012-13 NBA season.
For now, all Smith did was get the entire New York basketball-loving world foaming at the mouth. Only nine or 10 more months remain before the world finally knows where Kyrie Irving will take his next basketball act. He remains the Boston Celtics point guard until further notice, no matter the thoughts and opinions of one J.R. Smith.