7. The Joakim Noah Saga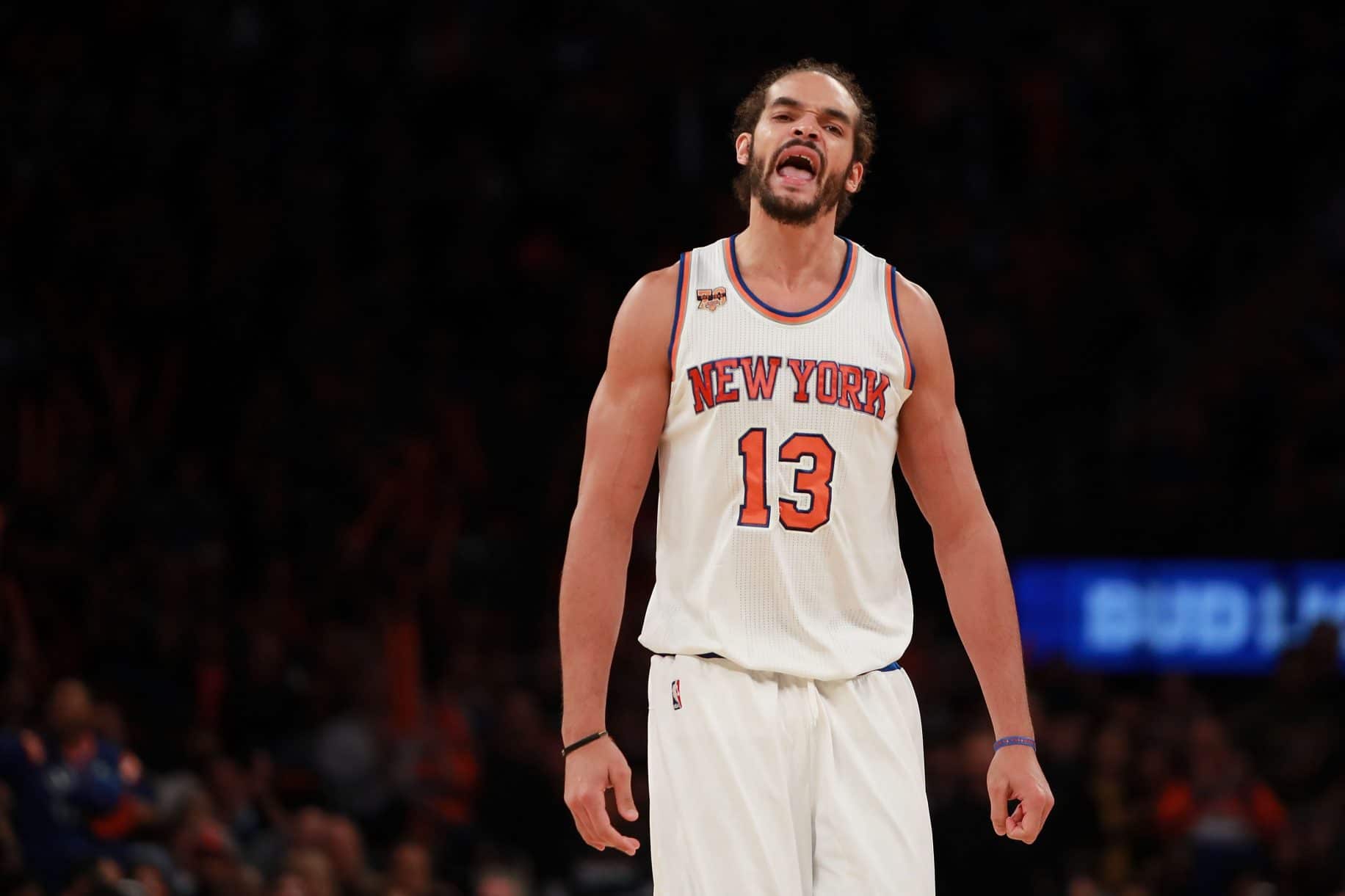 Well, Sept. 1 came and went and yes, Joakim Noah is still a Knick. Noah, for many unceremonious reasons, is one of the most important players on the roster. His albatross contract is an essential cog in the Knicks' plans for free agency in 2019 and for future summers.
The latest news, reported by Ian Begley of ESPN, was that the Knicks were indeed planning on using the stretch provision on Noah after Sept. 1. And while that is still possible, one wonders if finding a trade partner is the only reason holding this back.
Back in mid-August, I wrote a piece on the financial details and timing of a stretch provision for Noah's contract. Essentially, stretching Noah anytime from now until July will provide short-term immediate cap relief. Tommy Beer of Forbes writes that stretching Noah's contract would create an extra $12.9 million in cap space for the summer of 2019.
However, if you have until July to make this decision, why strike now? It's possible that Perry, Mills, and Fizdale don't want any negative energy on their team with a lot of young talent. It's also possible that the Knicks brass is trying to do right by a well-respected veteran in the NBA, giving him a chance to play for a contender instead of letting him sit on the bench for the next two seasons.
But from a basketball operations point-of-view, trading Noah, or at least waiting until the last possible second to see if you can trade him is the right move here. The Houston Rockets just traded Ryan Anderson and one of the most immovable contracts to the Phoenix Suns. Unfortunately, they also had to include De'Anthony Melton to get it done, but is it possible that Noah could be packaged with either Burke or Mudiay to entice another team?
Either way, this saga needs to finds its conclusion. Both Noah and the Knicks need to move on from each other. And while I would rather the Knicks wait to see if they can somehow swindle Tom Thibodeau into trying to put the 2012 Bulls back together, it may be best to take the immediate cap relief for next summer, unfortunate cap burden for the next three seasons, and cut your losses.