9. A Michigan Man With a Plan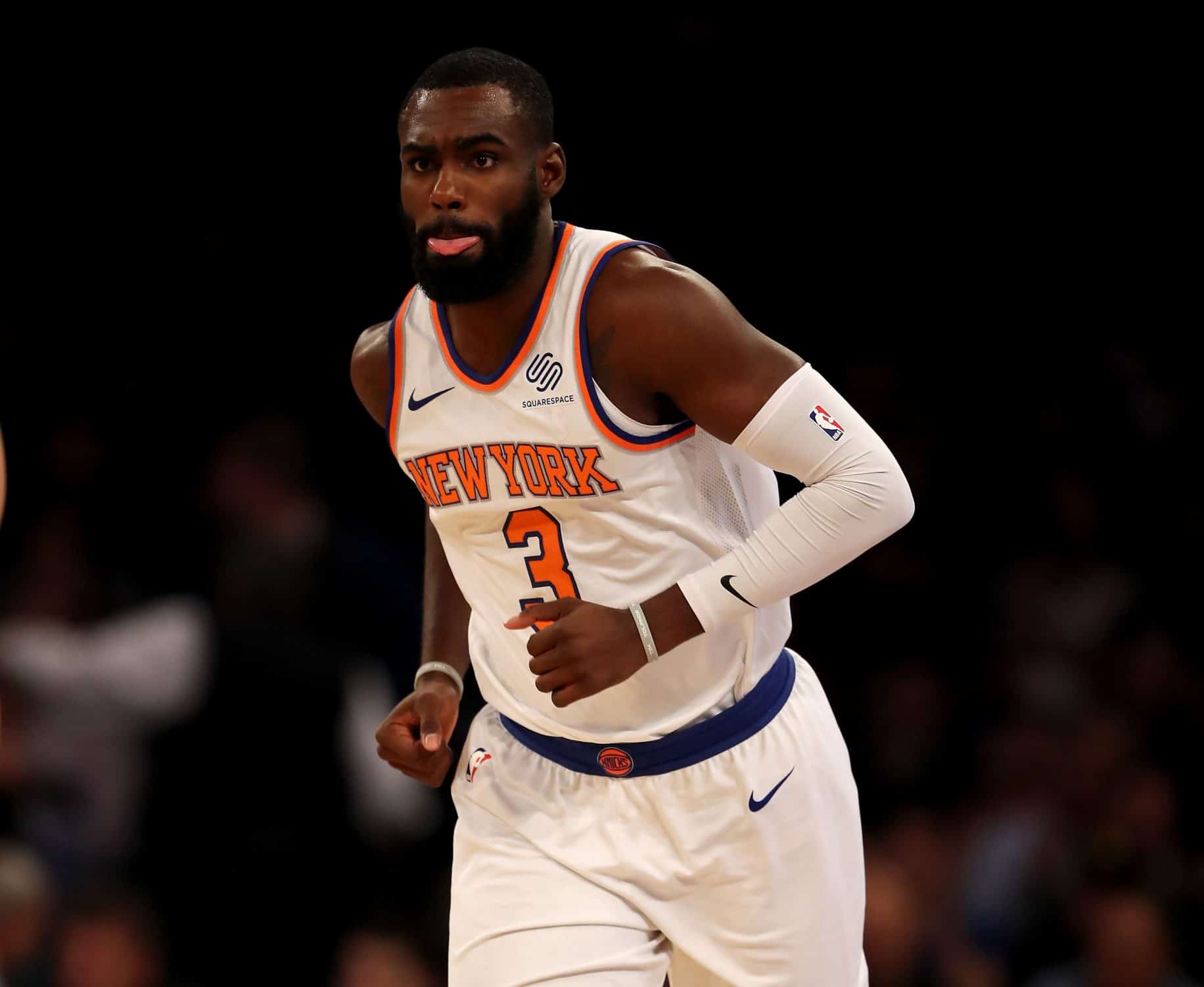 Tim Hardaway Jr. is entering what most would believe is the prime of his career. Yet, despite an ability to take over a game with his shooting and all the crowd-pleasing shimmies, fans are generally split on the sixth year guard out of Michigan.
Some believe Hardaway Jr. has a future as the sixth man on this squad. Coming off the bench and scoring in bunches may be his best role. However, going forward it will be hard to justify paying someone close to $20 million per year just to come off the bench and shoot 42 percent from the field.
Others believe that Hardaway Jr.'s most important role is that of a trade chip. Some fans were hoping a team like the Sacramento Kings, a team with cap space, would absorb shimmy's contract and send expiring contracts to the Knicks. Other fans wanted the Knicks to bring back Melo and send Hardaway Jr. to the Thunder. Melo would've been bought out and he would be free to join the Rockets at that point. And while that makes a whole lot of sense financially, it would never happen.
Hardaway Jr. 's contract represents one of the last roadblocks towards having the cap space available for two max contracts. Tommy Beer of Forbes offers great detail into the Knick's cap situation and what it looks like for the summers of 2019 and 2020.
But don't think for one second that Hardaway Jr. hasn't heard all this talk. Hopefully, he won't have to guard bigger forwards and extend more than necessary energy on the defensive end of the floor. The man appears ready to take back his natural position at the two guard and build on a 2017-2018 season where he posted a career-high in points per game, despite missing 25 games through injury.