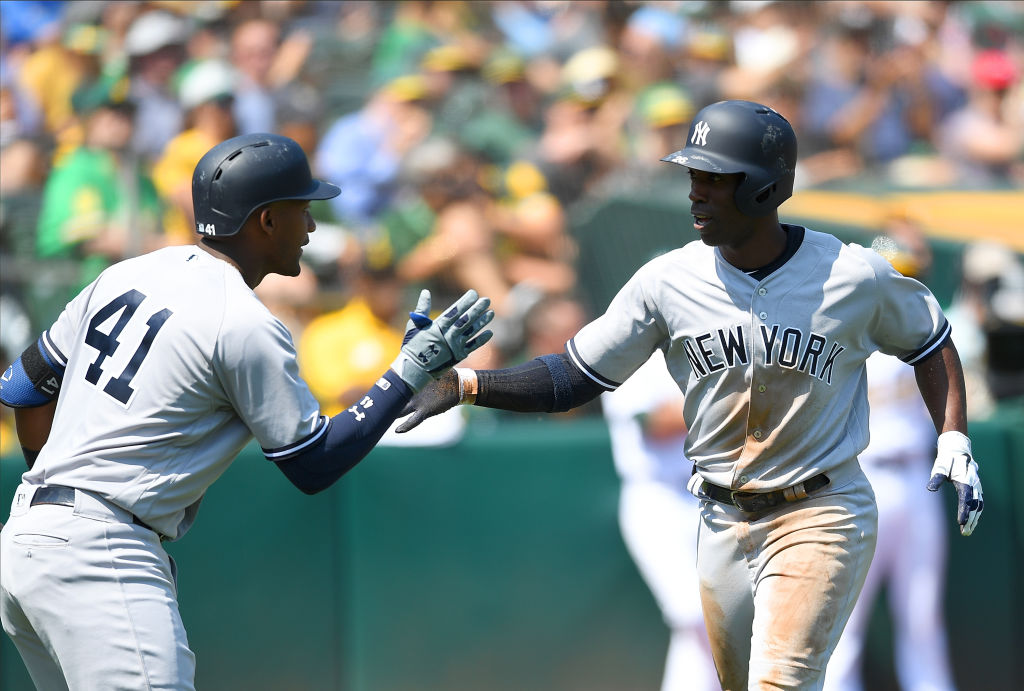 Andrew McCutchen homered for a second straight game on Saturday night, getting the scoring started in a 4-2 New York Yankees win.
After hitting his first home run in a New York Yankees uniform on Friday night, Andrew McCutchen wasted no time getting to his second. This time it was a shot to lead off the game against Felix Hernandez and the Seattle Mariners.
Make that TWO homers since @theCUTCH22's luggage got lost in Seattle.

? #YANKSonYES
? https://t.co/Abs5utTu39 pic.twitter.com/j17eWQhlgu

— YES Network (@YESNetwork) September 9, 2018
It was another pull job to left field, just inside the foul pole for McCutchen's 17th bomb of the year. He finished the game 1-for-3 with a walk.
After starting his tenure with New York by posting a minuscule .062 batting average in his first five games and losing his luggage on the trip into Seattle, the former MVP outfielder was due for a positive turnaround.
Oh, and in case you're wondering, McCutchen does not plan to add losing his bags to his pregame routine. He took to Instagram following Saturday night's game to let everyone know that he is definitely not a superstitious man:
Andrew McCutchen isn't superstitious he's just a little stitious pic.twitter.com/SNLJ2rE3p7

— Eric Hubbs (@BarstoolHubbs) September 8, 2018
McCutchen rediscovering his power stroke could not have come at a better time. The two wins his home runs contributed to coincided with the Boston Red Sox losing two straight to the Houston Astros.
The Yankees are now just 7.5 games back in the AL Eastern Division, with 6 games remaining against the Red Sox. Things could get very interesting down the stretch, and McCutchen has a chance to be a big part of the excitement.
The injured Aaron Judge is working toward reclaiming his right field position slowly but surely, taking his first cuts in batting practice before the game on Saturday. He should be back this month, but when and in what condition, no one knows.
Until Judge returns, McCutchen is the team's best option in right field. Whether he's superstitious or not, the Yankees and their fans hope he'll do whatever it takes to keep mashing long balls.