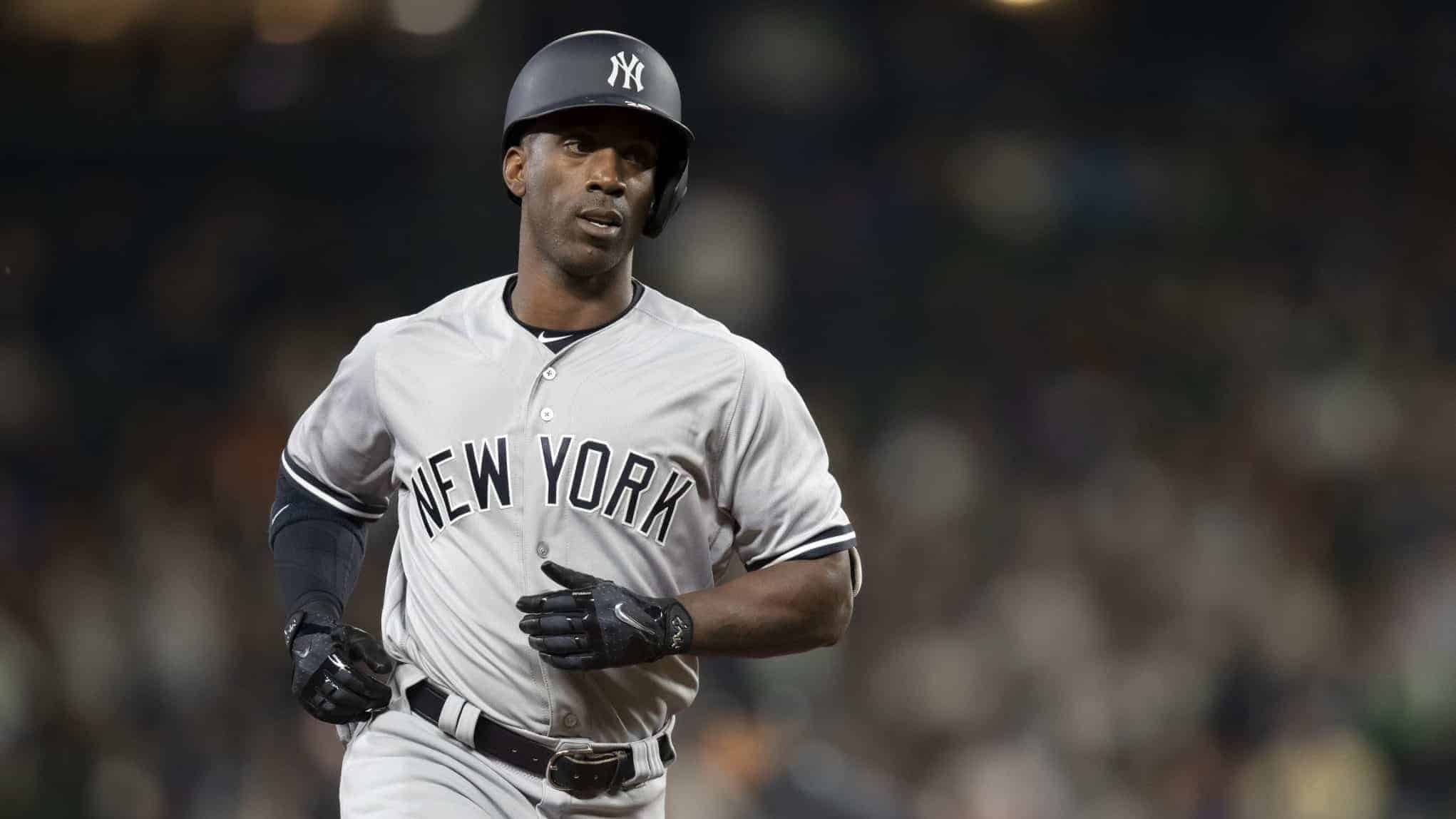 New York Yankees outfielder Andrew McCutchen busted out of his slump in a big way with a long home run in Seattle.
Andrew McCutchen was starting to make New York Yankees GM Brian Cashman look bad, beginning his Bombers career with merely a single in his first 16 at bats. He also appeared to badly misjudge a fly ball into a double during the Yankees' embarrassing loss to Oakland on Wednesday.
He put all that behind him with one swing of the bat.
First Yankees home run for @TheCUTCH22 pic.twitter.com/T9SeD6t7y2

— New York Yankees (@Yankees) September 8, 2018
On Friday night in Seattle, McCutchen finally gave his new team a bit of what it was looking for, smashing a two-run home run over the right-field fence in the top of the third inning.
The shot off Mariners ace James Paxton was McCutchen's 16th blast of the year and put New York up 4-0, effectively putting the game out of reach for Seattle, as Masahiro Tanaka was absolutely dealing.
After the game, Didi Gregorius made McCutchen an official Bronx Bomber by assigning him an interesting victory tweet emoji:
#StartSpreadingTheNews yankees win great start by Tanaka⏱ going 8strong innings with 10k's??, ? with the 2run homerun and ??‍♂️ with the 2run homerun??… and ? to close it !!.. WHAT A GAME!!..

— Sir Didi Gregorius (@DidiG18) September 8, 2018
The home run is a good sign for the Yankees, who acquired McCutchen to stand in for the power of Aaron Judge. While Judge is making steady progress, there is still no word on exactly when he'll be back on the field.
Also, the streaky Giancarlo Stanton is once again mired in a slump and striking out at an alarming rate. He's struck out at least twice in his last six games, including three times against Seattle on Friday.
A productive McCutchen would enable the Yankees to make 100 percent sure they don't rush Judge back, and he could help carry the Yankees through to Stanton's next hot streak.
It's just one home run, but if McCutchen can summon the ghost of his 2013 MVP, he could earn himself a major role in a possible New York playoff run and up his market value when the season ends.