4. San Francisco 49ers – Will Jimmy Garoppolo be the dominant franchise QB everyone thinks he'll be?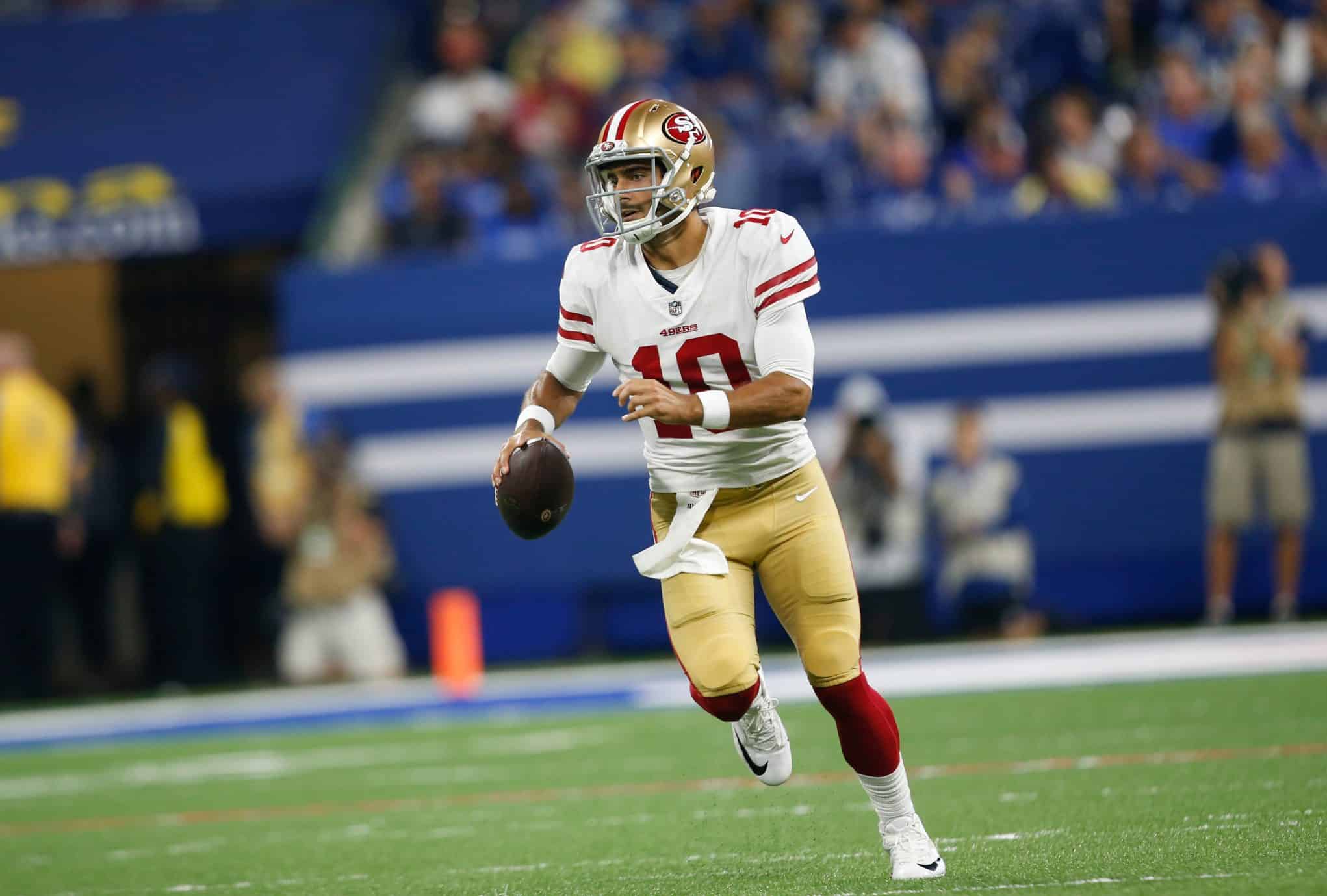 Jimmy Garoppolo was traded in early November of 2017 to the 49ers, a team that was in dire need of a quarterback. C.J. Beathard just wasn't getting it done in San Francisco, and the Niners needed a new solution. Garoppolo thus came in, and got the job done, and led the 49ers to being one of the hottest teams in football towards the end of the regular season. And they didn't even make the playoffs.
That's what's funny about it.
Through his career, Garoppolo is 7-0 as a starter, with five of those wins coming in the 49ers final five games last year. Garoppolo was thus given a new contract in February of this year. A five-year, $137.5 million deal, for a guy that's supposed to be the next big quarterback in the NFL. However, let's look at the facts.
Although the former Eastern Illinois quarterback was undefeated as a starter last year, completing 67.4 percent of his passes, it's still a huge investment. He's still very young, and only threw seven touchdowns last season to five interceptions. Is he set up to have major success in the NFL?
Everyone does seem to love him and have much confidence and optimism towards how he will perform in the future, but $137.5 million is still a ton of money for a guy that's only had seven starts in his life. Call it an unpopular opinion, but we should see how Garoppolo handles himself through an entire season before labeling him as a $137.5 million-quarterback.
3. New England Patriots – Is there a power struggle within the organization?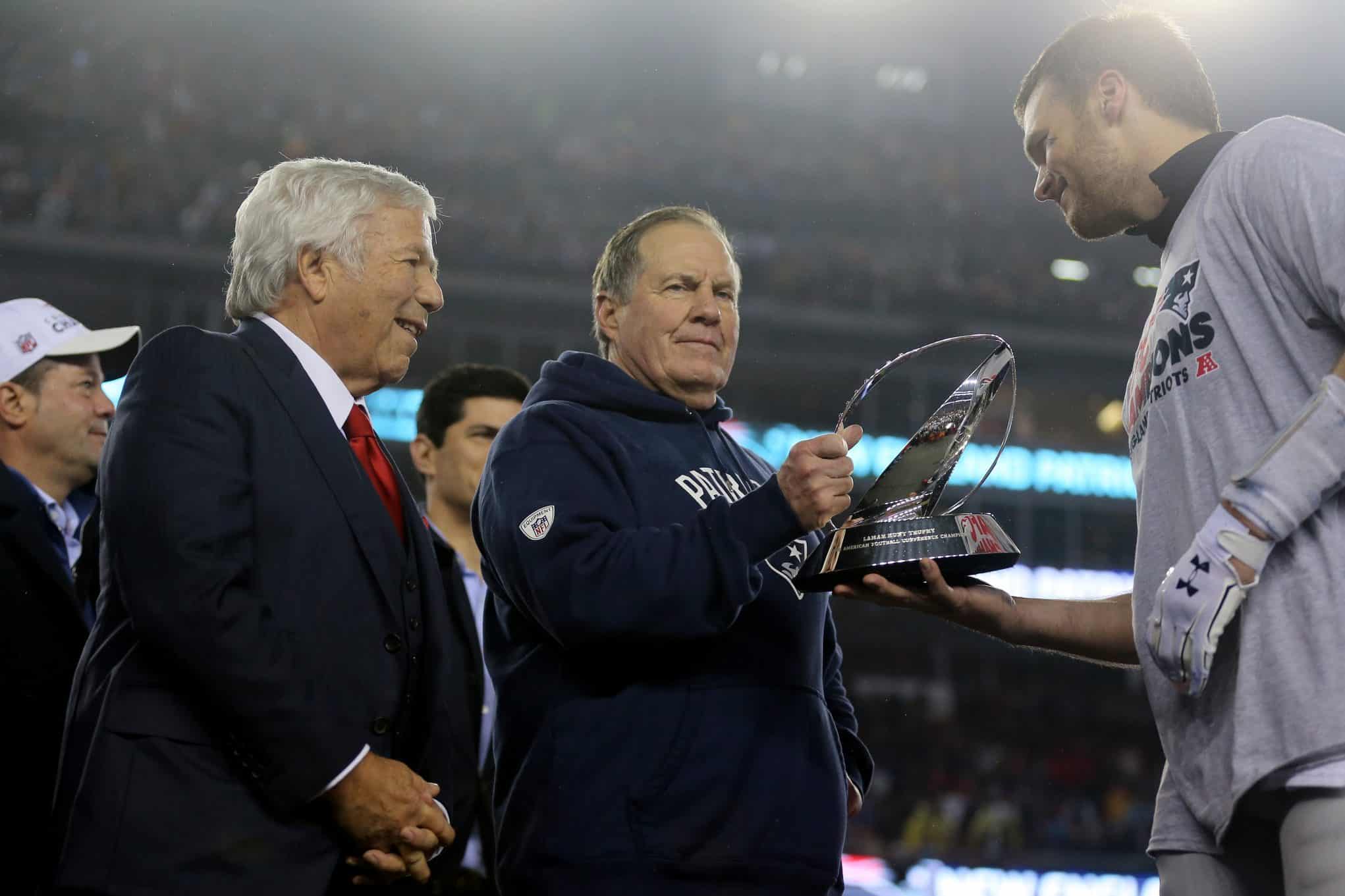 The most successful and dominant dynasty in all of football may be nearing the very end. Tom Brady is now 41-years-old, an astronomical age to still be dominating as he does. However, he is still 41 which may become a concern. Peyton Manning dominated into a late age and then hit a sudden wall and immediately declined as a quarterback. This led to his eventual retirement.
Also, many have reported or have heard the rumor of a possible power struggle within the Patriots organization. Tom Brady, Bill Belichick and owner Bob Kraft seem to have problems with one another, causing a sort of rivalry within them. There are numerous theories that tie into it as well.
Belichick has made multiple moves that have sort of looked to be sabotaging the Patriots success. He had backup quarterbacks Jimmy Garoppolo and Jacoby Brissett, two options for when Brady called it quits sooner rather than later. However, he basically traded both of them away; Garoppolo to the 49ers and Brissett to the Indianapolis Colts. Why would he even ponder doing such a thing when he knows how old Brady is.
The legendary head coach also decided to bench Malcolm Butler, their starting corner back, in the Super Bowl. The Pats defense eventually let up 41 points and lost to the Eagles in that game. Why would he do such a thing in such a big game? Each of these theories has people thinking that Belichick is trying to sabotage the organization. A possible rivalry between Belichick, Brady and Kraft is imminent, and could cause this dynasty to end very, very soon.