6. Carolina Panthers – Is Cam Newton still the answer at quarterback?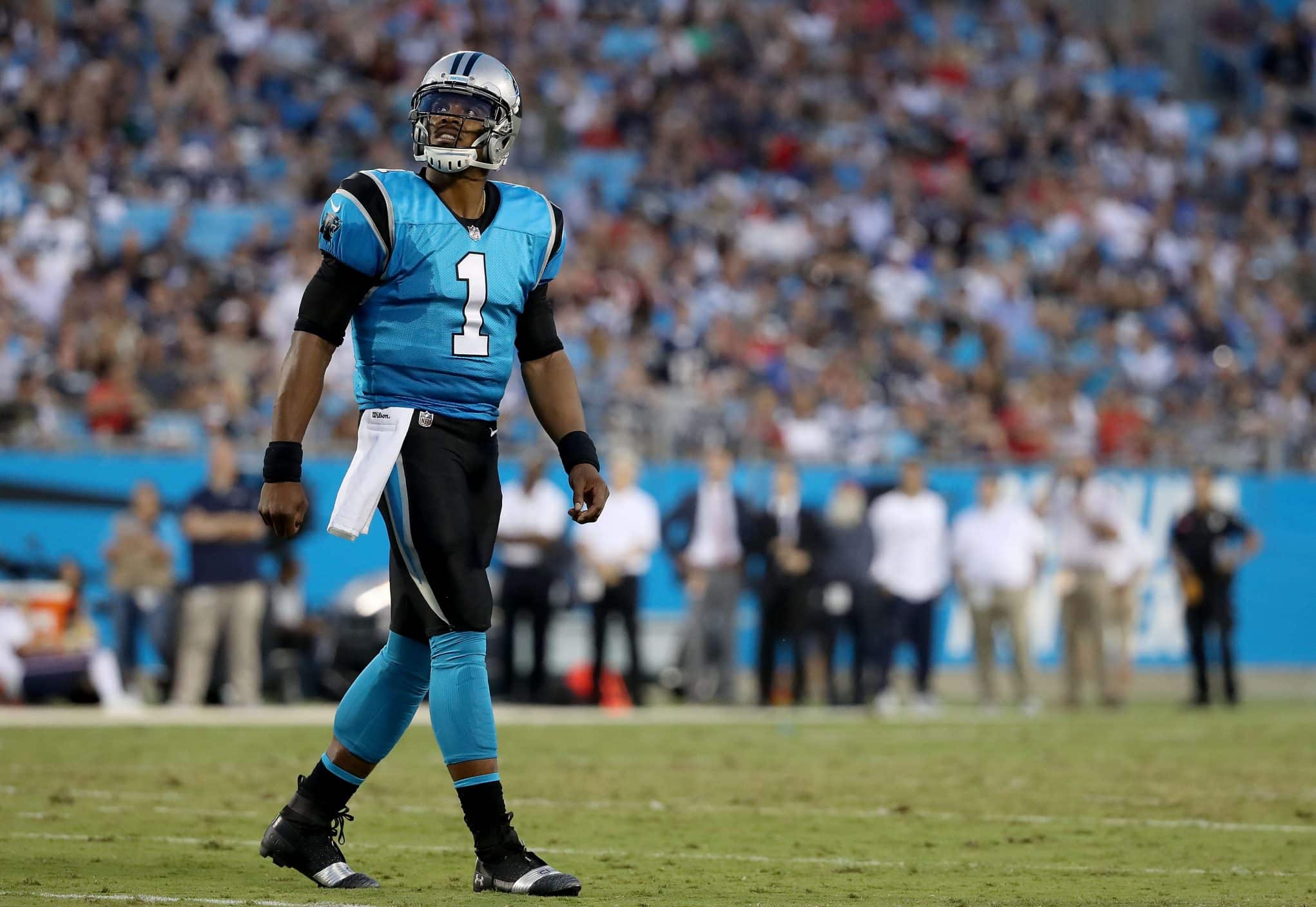 In 2015, Cam Newton and the Panthers had a remarkable season. Going 15-1, with Newton winning his first NFL MVP, the Panthers ended up just shy of a Super Bowl title. It seemed there was a legitimate dynasty in the works in Carolina. However, that just hasn't been the case ever since.
The Super Bowl loss may still be getting to the organization in some way, shape or form. After finishing as the best team in the NFC in 2015, the Panthers failed to make the playoffs in 2016 and lost in the Wild Card Round in 2017. Newton's numbers have also declined after that 2015 season as well. In 2015 he threw for 35 touchdown passes, however only for 19 and 22 touchdowns in 2016 and 2017 respectively. The dominance he had through the air in the past has simply diminished. His QB rating in the MVP season was 99.4, however, was 75.8 in 2016 and 80.7 in 2017.
The Panthers need to be one of the top offenses this year, with Cam throwing for nearly 30 touchdowns this season along with a rating of 90-plus. Other than that, Carolina may need to look at Newton and say, "is he really still our future?"
5. Tampa Bay Buccaneers – Is Jameis Winston really worth the headache?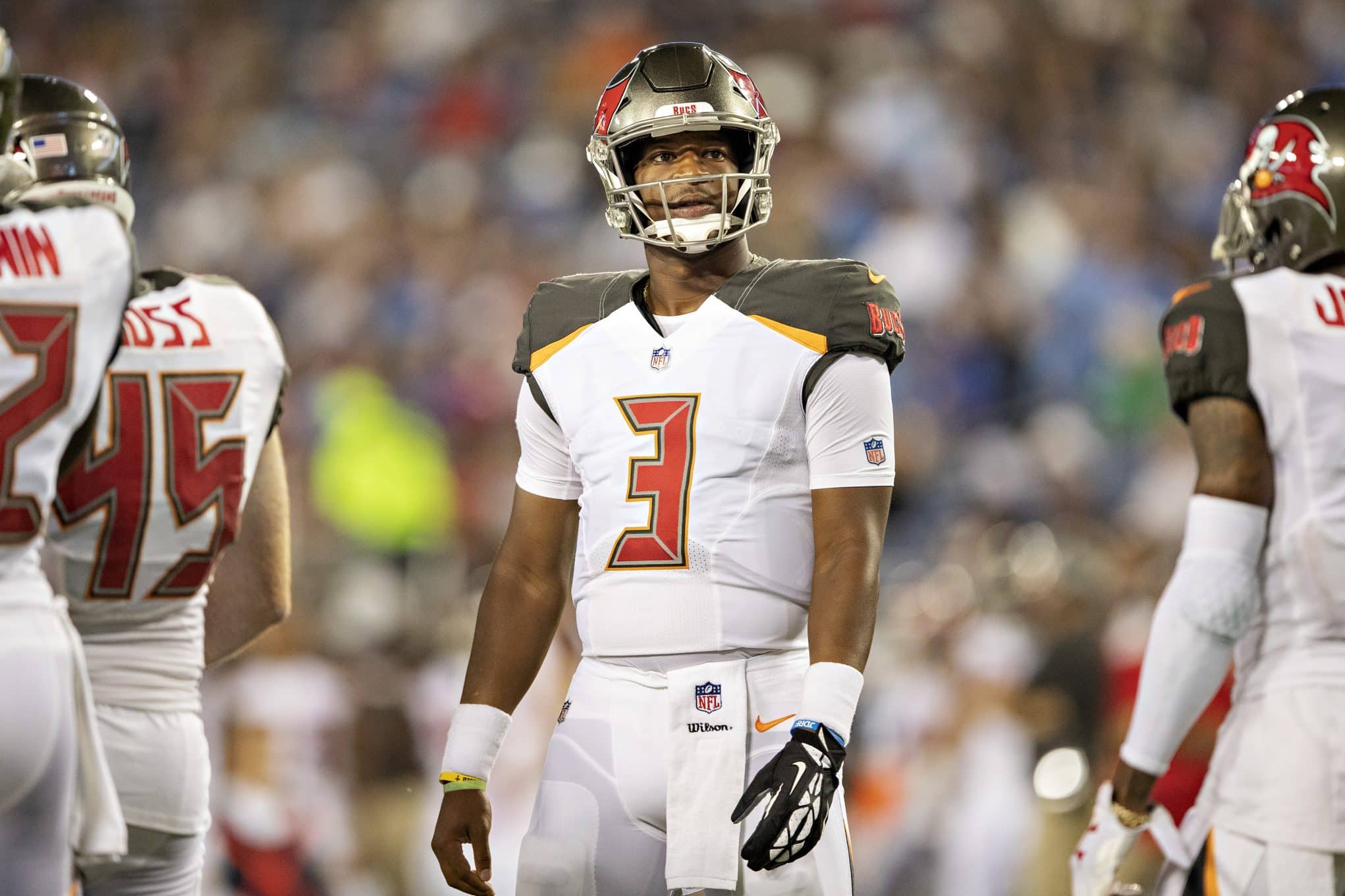 In 2015, the Tampa Bay Bucs had the first overall selection in the NFL Draft. And they took none other than stud Florida State quarterback, Jameis Winston. With the exception of his first career pass resulting in a pick-six the other way, Winston proved right away what he's made of. He was selected to the Pro Bowl in 2015 and was the Pepsi Rookie of the Year in 2015 as well. He showed he could be a dominant quarterback in this league, with great size to him along with a great arm. Winston is mobile as well, but not too much where it will hurt him or the offense.
However, the last two seasons or so have been a little flaky for the former Heisman Trophy winner. He hasn't made the Pro Bowl since his rookie season, and he's becoming less careful with the football. His touchdown pass-total went from 28 in 2016 to 19 in 2017, and his interceptions went up from 15 to 18 from 2015 to 2016. The number of fumbles he's suffered through each year has also increased, fumbling six, 10 and 15 times respectively in his three seasons.
Winston also has had numerous problems off the field. At Florida State, he was caught stealing crab legs at a supermarket, along with screamed obscenities in a student center. Now in the NFL, it seems his off-field issues haven't gone away. Winston will be suspended for the Bucs first three games in 2017, for an incident in 2016 where he allegedly groped an Uber driver. And head coach Dirk Koetter mentioned that his starting quarterback role wont be guaranteed when he returns from suspension.
Therefore, due to his declining numbers in certain statistics, along with his off-field issues, is Winston really fit to be a franchise quarterback in the NFL? The Bucs could easily find another guy that could eventually get the job done in Tampa Bay, whether it be free agency or in the draft next year.
The question then stands: Is Jameis Winston really worth the headache for the Bucs?