It's easy to criticize the New York Knicks. It's even harder to give up on them. But that doesn't mean you have to lose faith in them.
It's not easy being a New York Knicks fan. In the last decade-plus alone, I can think of several activities more enjoyable than watching the team play.
Some would rather go out for a nice dinner. Others may prefer seeing a Broadway show. A select few would surely enjoy getting a root canal rather than watch the Knicks stumble their way towards another lottery pick in the NBA Draft.
I am not any of those people. At age 32, I'm coming up on my 26th year of being a passionate Knicks fan. I witnessed the glory days of Patrick Ewing. I suffered through the dumpster fire that was Isiah Thomas and Stephon Marbury. Further, I even got my hopes up after the tease that was the 2012-13 season.
As tipoff for the upcoming season draws closer, I have no delusions that we're in for another long year at Madison Square Garden. Between a new coach and star player Kristaps Porzingis still recovering from ACL surgery, the Knicks will not contend this season.
Despite that, I'm beyond excited for the season to start. Not only that, I see a light at the end of what's been a long tunnel, and here's why.
An Early Start
We're going to back in time right now, all the way back to Dec. 26, 1991. As a holiday gift, my uncle was going to take me to my first-ever Knicks game. Little five-year-old me was excited not only because of going to the game but because the Knicks were set to play against the San Antonio Spurs. This meant I would get to see my two favorite players, Patrick Ewing and David Robinson, live and in action.
But there was more to come. Thanks to knowing someone who worked at MSG, my uncle said we may be able to meet both players before or after the game. I was just a little kid and had little to no full grasp of basketball's rules, but I knew I liked these players for several reasons. They were literal giants in my mind, with Ewing being seven feet tall and Robinson just an inch or two taller. Not only that, but they were masters of their position. To meet them would be a dream come true.
The game came and went with San Antonio winning 118-89 and, like any five-year-old who watched his team lose, I was in tears. However, I was crying for a different reason. I didn't care about the game. I was sad because despite meeting with my uncle's contact well before the opening tip, and at halftime, and after the game, I didn't get to meet my heroes.
In Greatness's Company
Granted, as an adult, I know that meeting basketball players at an arena on a game day is tough, but I was still upset and cried as we walked back to my uncle's car, devastated that I missed out on meeting two players I admired. Still, the game had an effect on me that had me hooked on basketball. I wanted to know anything and everything about it.
The rest, as they say, is history. I started following the Knicks and the NBA religiously, some family members would say to the point of obsession. Between getting in trouble for using swear words towards Reggie Miller in the 1994 East Finals to tearing my hair out over trades I didn't agree with, I have earned my New York Knicks fan card.
It's the same every basketball season. I tune into the first game of the season, feel encouraged or discouraged accordingly, then get new hope following a big win early on. If one player, in particular, gets off to a hot start, they have my undivided attention. Even as someone who has worked as a professional sports journalist for nearly a decade, I still fall prey to playing armchair coach and/or GM.
That said, the past decade has been anything but easy. Bungled draft picks and bad free agency signings have led to me cursing management to high heaven. The coaching carousel makes me often break out "I could do a better job" remark.
That is almost certainly going to happen again this season but in spite of all my criticisms of the Knicks, I still have hope.
Hope For The Future
There's no way to sugarcoat this. Since owner James Dolan took on an increased role in the management of the team in 1999, the New York Knicks have looked more like a circus than they do a professional basketball team. Between Isiah Thomas's sexual harassment trial to overpaying for Carmelo Anthony, plus Anthony's public feud with former team president Phil Jackson, Knicks fans have had little to cheer for in recent memory.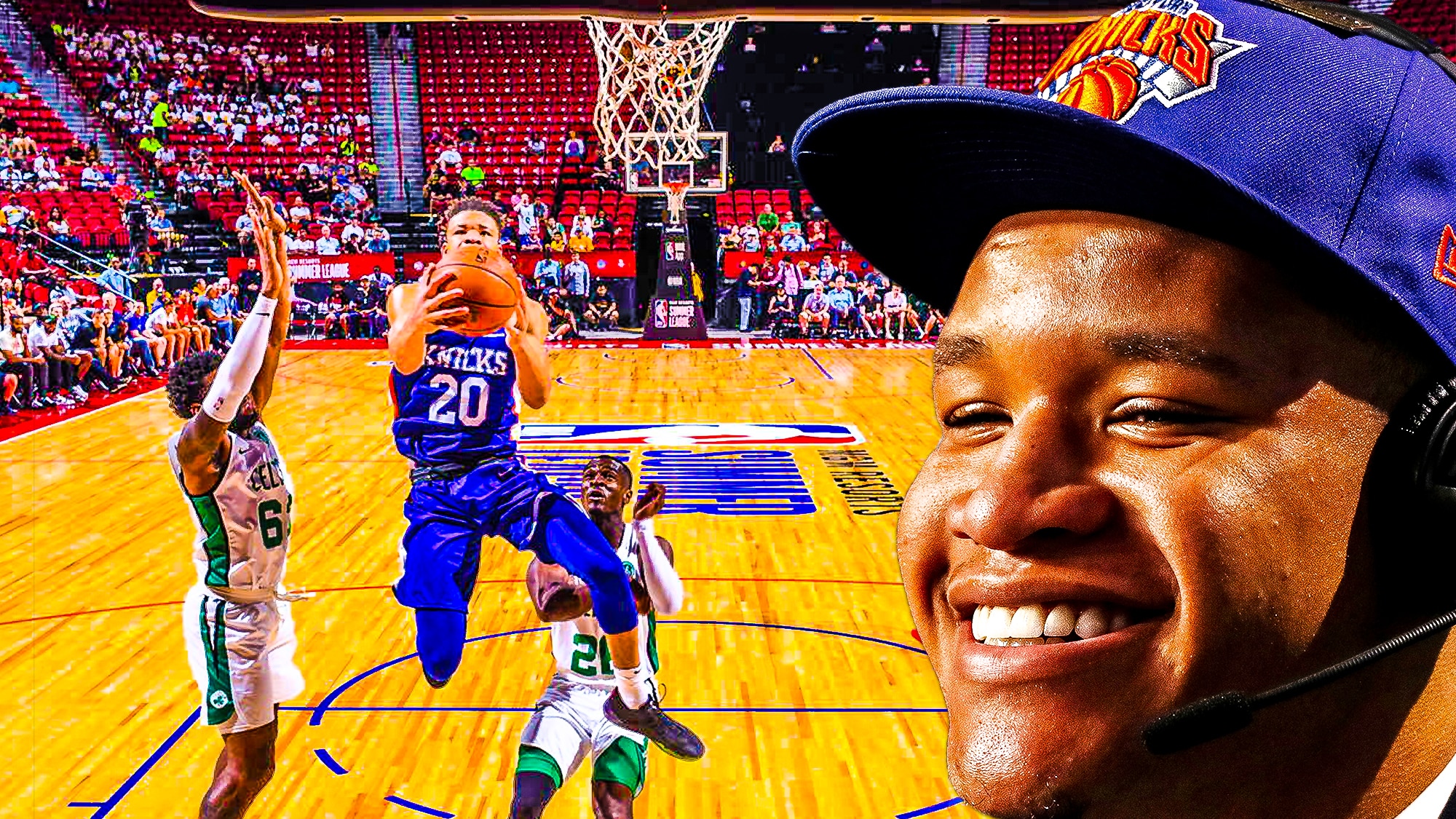 But, because I and millions more witnessed this team regularly make the playoffs in the 1990s; because of the trips to the NBA Finals in 1994 and 1999, not to mention a surprise winning season just six years ago, it's hard to admit the Knicks are destined to play poorly forever. Porzingis had the team looking like an actual up-and-comer before his injury last year. Enes Kanter looked the most comfortable he had been in his entire career. Even Tim Hardaway Jr. looked great in his return to New York, averaging a career-high 17.5 points per game. On paper, the Knicks have the tools to take steps forward.
There's also rookie Kevin Knox to consider, as he put on a show in this year's NBA Summer League. His explosive athleticism will inject even more life into the lineup alongside Kanter, Hardaway, and Porzingis when he returns from rehabbing his knee.
Fizdale & Final Thoughts
The most exciting thing, however, is having David Fizdale as the new head coach. Fizdale was lauded as a phenomenal communicator when he was hired to succeed Jeff Hornacek last May, which is exactly what this young team needs.
His emphasis on defense in an NBA climate where the scoring point guard is king makes his presence in New York all the more exciting, as the defense was the trademark of the teams of the '90s. That's not to say Fizdale's approach is antiquated, but rather that his style fits in with New York's basketball culture of hard work, sweat, and tears.
The New York Knicks can indeed make me and the rest of their fans smile again. It's really just a matter of patience and giving the team a clean slate once again, and I for one cannot wait for the season.
What about you?