For many New York Mets players, the trip to South Williamsport on Sunday was an "incredible experience."
SOUTH WILLIAMSPORT—Before the New York Mets and Philadelphia Phillies took the field for the 2018 MLB Little League Classic, players on both clubs spent some time with the youngsters.
It's tough to say who was more excited — the Little Leaguers or the Big Leaguers.
Every year, thousands of people descend on Lycoming County, Pennsylvania, for the Little League World Series. It is a wholesome family event — tickets are free, parking is cheap and the ballparks feature a slew of amenities.
Last year, Little League International partnered with Major League Baseball to bring two professional teams to Williamsport, with the goal of growing the game at the grassroots level.
It was so successful that they decided on an encore. The Mets would take on the Phillies at BB&T Park at Historic Bowman Field on Sunday night, as awestruck kids observed from the stands. As it turns out, the kids might not have been the most reverential.
"I mean, I'm looking up to these guys," Mets pitcher Seth Lugo said. "We're doing the same thing we're doing. I imagine they feel the same way we feel."
Throughout the day, kids approached the adults for their secrets to success. For many, it boils down to having fun and working hard. "I just tell them to have fun," says Mets reliever Drew Smith. "Just enjoy what you're doing."
Lugo agrees. "My only message is to have fun and play hard," he said.
Backup catcher Kevin Plawecki urged the kids to savor every moment. "This is probably one of the funnest times they're going to have when they are younger playing baseball," Plawecki said. "It's going to make it all worth it one day."
"Just keep working hard and you'll get to a point when you're older when you can play in the big league world series as well," he told members of the Post Oak LL team from Houston, Texas.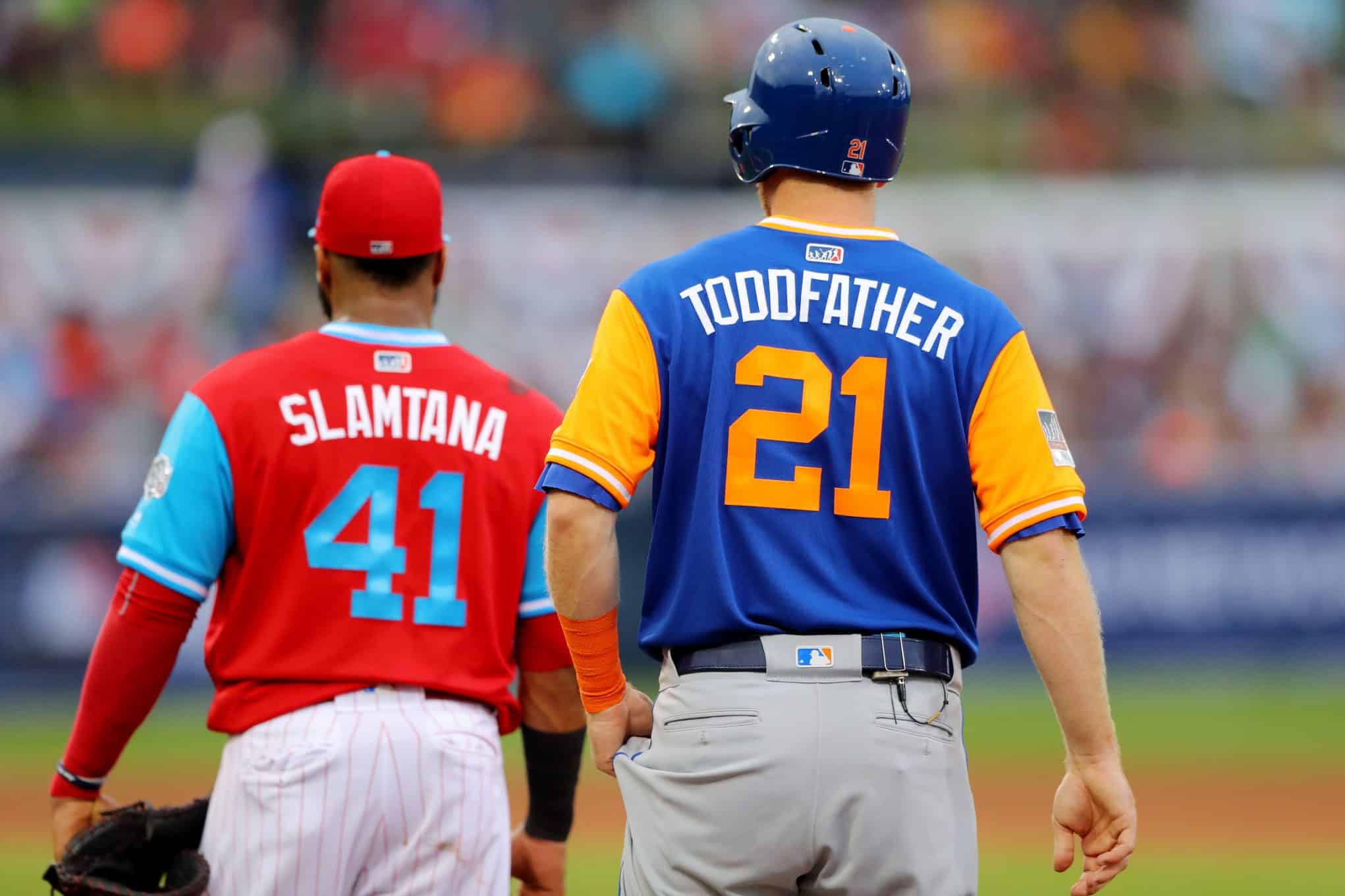 Jeff McNeil was an unheralded prospect who worked extremely hard to get where he is today. "Keep playing hard," he advised the kids. "Keep grinding hard every day, and you can achieve your goals."
For McNeil and others, the trip to South Williamsport on Sunday was their first. It made a lasting impression on all of them.
"This place is pretty awesome," Lugo said. "It's big leagues for little leagues, that's for sure."
Whether old or young, professional or amateur, everyone involved in Sunday's festivities came out with a fresh perspective.
"It's pretty cool," Smith said. "It takes you back to a lot of good memories playing back in the day. It's a really cool setup here, great atmosphere. It's really awesome."