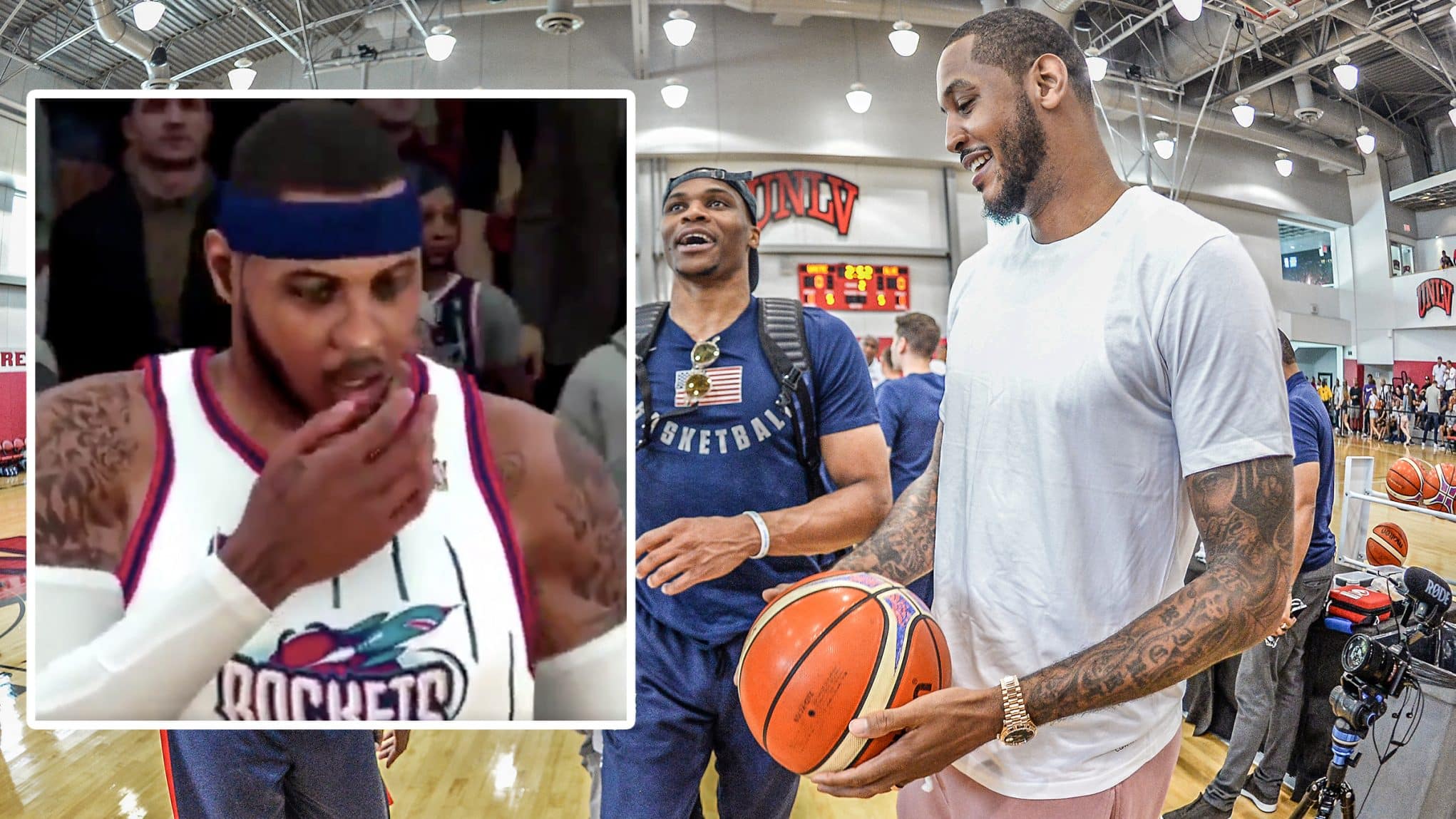 Oh my word. This Carmelo Anthony-NBA 2K parody completely destroys the former New York Knicks star forward.
"Down goes Melo. Down goes Melo."
It's the famous quote coming from the lips of Howard Cosell in describing Muhammad Ali knocking out Joe Frazier yet now, it must be switched to fit a specific former Knickerbocker.
Former New York Knicks forward Carmelo Anthony has just been knocked out due to an NBA 2K parody that'll live on for quite some time.
Melo is highlighted as a Houston Rockets employee, throwing brick after brock to the backdrop of Philip Seymour Hoffman's character in Along Came Polly.
FAMMM pic.twitter.com/SGu7lhWXD9

— FOST (@GeorgeFoster72) August 17, 2018
Of course, this is the exact scene the audio was pulled from:
The shooting, the talent … there's no comparison. The stamina, on the other hand, may matchup just a bit.
Anthony, 34, is entering his first season in Houston after the Oklahoma City Thunder traded him to the Atlanta Hawks with the express purpose to buy him out. Melo lasted just one season in OKC after proclaiming he'd be walking up out of hell (after leaving the Knickerbockers organization).
His 16.2 points per game and .404 field goal percentage marks from the 2017-18 NBA season are both career lows for the man who was just so damningly mocked within the NBA 2K world.