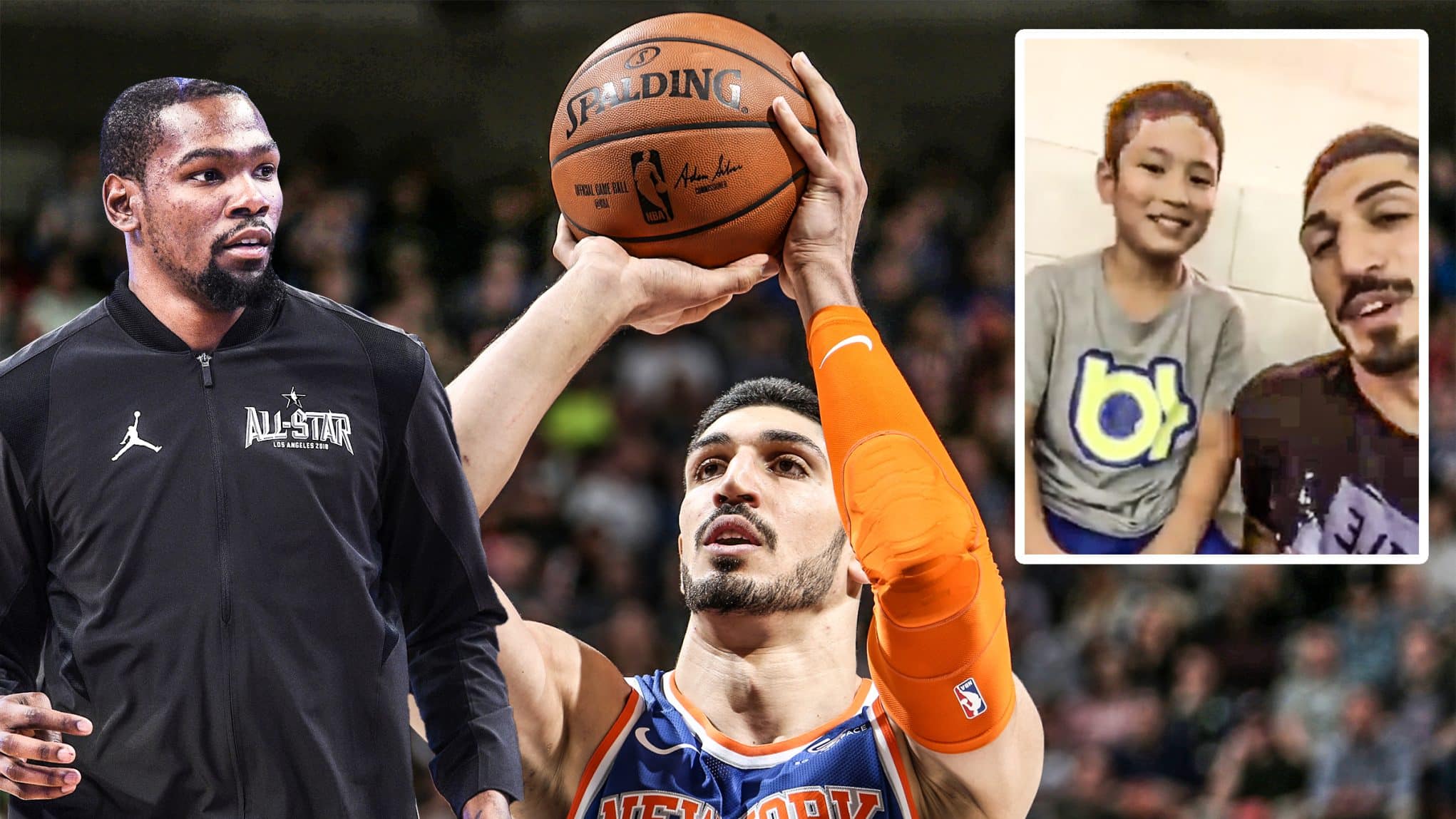 If it was up to New York Knicks big man Enes Kanter, no young NBA fan would be wearing any form of Kevin Durant gear.
Enes Kanter doesn't want your child to wear anything Kevin Durant related.
The New York Knicks big man made no bones about the above sentiment when, on Friday, he was shown on camera with a youngster donning KD gear prior to legitimately saying that sort of stuff was off limits and that these kids should "burn Durant gear."
The youngster agreed if Kanter would come through with a Russell Westbrook replacement.
Enes Kanter is out here telling kids to burn their KD shirts ?

?: Knicks Nation / FB pic.twitter.com/NLqdGgm7mQ

— Dime (@DimeUPROXX) August 17, 2018
Kanter, 26, averaged a cool 14.1 points and 11 rebounds per contest in his first year with the Knickerbockers a season ago after coming over in the trade involving Carmelo Anthony.
On top of the surprisingly plus season he offered, Kanther's become the most vocal Knicks player off the court, by far.
His social media game, despite the level of grade, is extremely active. Better yet, he has no problem with calling out other star players—especially those like Durant who took the "easy way out."
Speaking to the world alongside basketball's youth while condemning Kevin Durant was just another way for Enes Kanter to keep his offseason mouth rolling.