The Brooklyn Cyclones offer one of the most unique experiences in the entire minor leagues.
BROOKLYN — There's just something different about this place.
Tucked away in the bustling neighborhood of Coney Island, the Brooklyn Cyclones compete in a venue like no other — MCU Park.
With a wide expanse of ocean and beach serving as a picturesque backdrop, and with a remarkable fusion of pandemonium seemingly coming from every corner, the Cyclones are one of the most unique organizations in minor league baseball.
It all starts with the ballpark. The 'Clones play at MCU Park, which is located just steps from Luna Park, the heir to the fabled Astroland. During games, fans can actually watch as beachgoers ride the Coney Island Cyclone just behind the left field fence.
Games often coincide with firework shows and other neighborhood events. The Cyclones have one of the more generous promotional schedules in professional sports and attracted a league-best 207,702 fans in 2017 — some 120,000 more than the nearby Staten Island Yankees.
It should come as little surprise that playing in Brooklyn is an adjustment.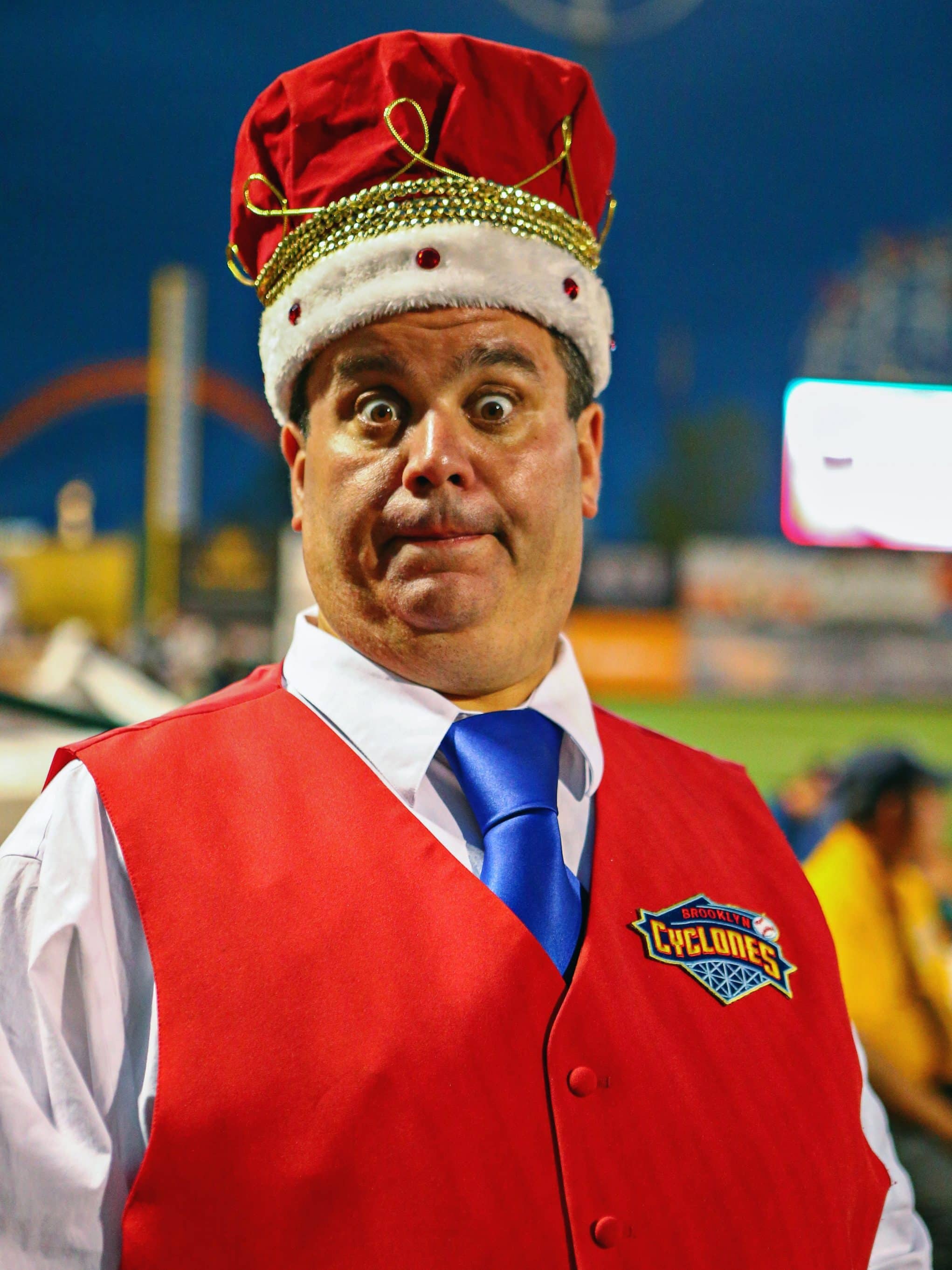 "So far, it's been amazing. I can't think of a better place to start off my professional career. Just looking around the stadium, it's awesome. It's not what you would think of a minor league stadium to look like. The atmosphere here is electric every night," says Nick Meyer, who grew up in Mission Viejo, California.
Coney Island is a community in Brooklyn, the most populous borough of New York City. The ballpark is a tourist attraction of sorts. Travelers will often stop by to catch a game.
MCU Park is the largest stadium in the New York-Penn League by size and dimensions. With a maximum capacity of 7,000, the ballpark also hosts concerts — Bryan Adams and Phish have played here — and boxing matches.
"It's a lot different, but I enjoy it," says Chase Chambers, the club's first baseman. "It's a different setting, really a change of pace. The fans here are amazing. Just a consistent crowd, night after night, they love the Cyclones. It's pretty amazing to be a part of it."
Ross Adolph was born in Findlay, Ohio, and opted to attend college at nearby Toledo University. He's seen it all — suburbs, cities and countryside. But Brooklyn — well, Brooklyn is a completely different beast.
"It's definitely been different," Adolph says. "I'd say the biggest difference — I've been to cities with a lot of people, been in the big crowds — is how long it takes to get everywhere. Before it was like, 'Okay, so five miles? That should take like, what, 5-10 minutes, max?' Here it's like, man, five miles out, it's 30 minutes at least.
"But other than that, I love it. I love the excitement and the talent, I love everything about it."
Adolph is an outfielder for the Cyclones, where he's hitting .261 with two homers and 21 runs-batted-in. His fellow Buckeye, catcher Hayden Senger, can't help but draw differences to his home state.
"I'm enjoying it," Senger says. "I love it. I love baseball. I love playing every day. Here is amazing. This field is amazing. The coaching here is really good too. I love the guys on the team here too.
"It's a lot different than Ohio. I lived in a pretty standard suburban community, so it was a lot slower pace of life than it is here. It's a whole different animal than living in the suburbs of Ohio."
Senger is from Liberty Township, Ohio, population 38,248. There are a family farm and an indoor paintball facility, a couple of hiking trails and a quaint Bed and Breakfast.
The Cyclones play in the Borough of Trees, population 2.649 million. Here, iconic attractions line the streets. There's the Brooklyn Bridge and Prospect Park, DUMBO and the New York Aquarium.
One of the biggest adjustments for Cyclones players is adapting to life in the fast lane. Life is just slower outside of the Big Apple. Between the yellow taxis and angry motorists, New Yorkers are just a whole different breed.
"Just getting used to how busy everything is," Chambers says. "It's a little different."
All in all, Cyclones players seem satisfied with Brooklyn.
"It's been different, but it's a good experience. I'm getting used to it now, so I enjoy it," says Chandler Avant.