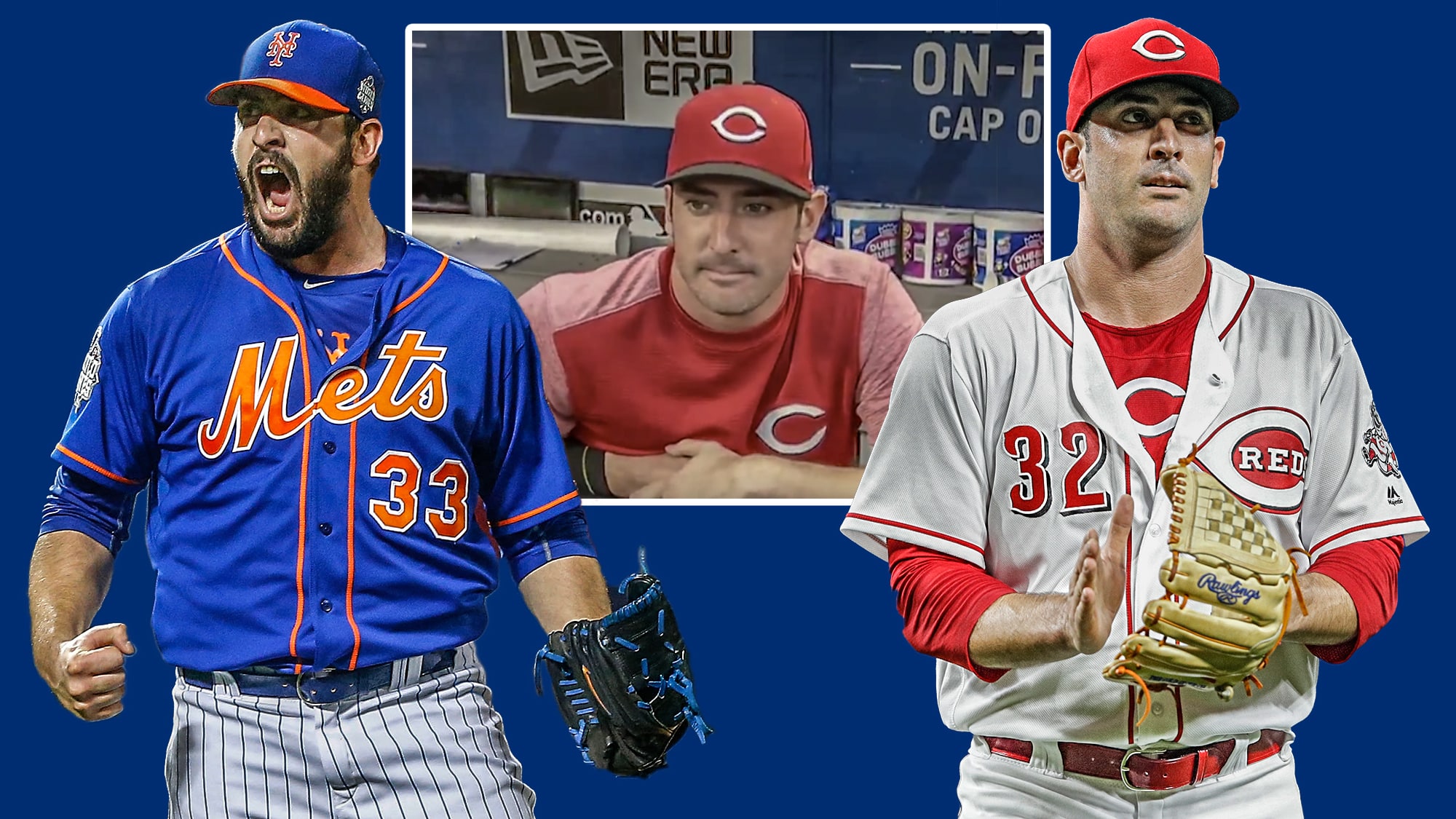 The New York Mets remained classy on Monday night as they welcomed Matt Harvey back to Citi Field as a member of the Reds.
Usually, nobody does it better than New York. Monday absolutely falls into the category of "usual."
With Matt Harvey of the Cincinnati Reds playing his first game at Citi Field in New York since this year's trade, the New York Mets were put in a spot. Just how would they handle the return of the Dark Knight?
The Metropolitans played a nostalgic tribute video for Harvey while the 29-year-old watched on from the dugout.
Thank you, Matt. pic.twitter.com/J5PFDmFYbp

— New York Mets (@Mets) August 6, 2018
Selected seventh overall by the Mets in 2010, Harvey enjoyed a terrific start to his MLB career. Starting the 2013 MLB All-Star Game at Citi Field while pitching so dominantly that "Harvey Day" was coined, Harvey represented a bonafide ace through the 2015 season (even after missing all of 2014 due to Tommy John surgery).
Since the 2016 season began, nothing's gone right for Harvey whose trade to Cincy earlier in the year prompted him to "maybe cry," via Fred Kerber of the New York Post.
"There was a lot of tears, a lot of sad moments," Harvey said when asked about his emotions upon hearing of the deal that sent him to Cincinnati.
Matt Harvey actually cried after the trade became official?
"Maybe," he said.
He even came close to admitting certain things that were done on his part put him in a bad situation with the organization.
"There's a lot of things I wish I obviously hadn't done. Kind of put myself in a bad position. Health was the biggest thing," said Harvey,
Unfortunately, Harvey won't take the ball at any point this series (Saturday or Sunday).
Matt Harvey finished his New York Mets career with a 34-37 record with a 3.66 ERA and 612 strikeouts in 639.1 total innings.