New York Mets starting pitcher Zack Wheeler could be traded at any moment. The potential return may be what the organization needs.
Remember back in 2011 when the New York Mets acquired Zack Wheeler from the San Francisco Giants? Sending outfielder Carlos Beltran to the Bay in exchange for the young hurler was the organization's first significant step in what ended up being a rebuild.
And yet, here we are, seven years later, with the potential of trading him away being that same hope.
Andy Martino of SNY gave a few updates on the Mets' deadline activity earlier this week, and it's kind of depressing. After receiving a lackluster return for closer Jeurys Familia, getting an impactful return for guys like Asdrubal Cabrera, Wilmer Flores, Jose Bautista, or Devin Mesoraco isn't likely at the moment.
As for Wheeler, though, here's what Martino had to say:
Zack Wheeler could move any minute. There is heavy interest in Wheeler, and a sense among those involved that he should net a top 10 prospect and more. At least 12 teams sent scouts to Citi Field on Tuesday for what might well have been Wheeler's final start as a Met. Among them were the Yankees (yep), Red Sox, Mariners and Reds. The Rangers are also definitely interested.
When rumblings of New York preparing to sell at the deadline first came about in the middle of June, reports said they were willing to listen on "virtually anyone" and wanted to get "younger and more athletic," according to Ken Rosenthal of The Athletic.
That can happen without netting a package of top prospects, but any organization would rather do it that way than the alternative. I mean, just look at how the New York Yankees parlayed their most valuable trade chips in Aroldis Chapman and Andrew Miller into something great prior to the 2016 non-waiver trade deadline.
General manager Brian Cashman finally got the green light to pursue a rebuild of sorts, and the turnaround was magnificent. They were one win away from the World Series in 2017 and are poised for another deep run into October this season.
The Mets' best chance at rebooting as quickly as possible with young and athletic talent is by seriously entertaining offers for Noah Syndergaard (not as likely because of his injury issues) and Jacob deGrom (which makes more sense given the situation).
New York's three-headed general manager in John Ricco, Omar Minaya, and J.P. Ricciardi are reportedly still entertaining the thought of dealing deGrom. But let's face it, guys — it's going to take something stupendous for that to actually come to fruition.
As one looks over the rest of the Mets' current roster, there isn't a whole lot of value there. Steven Matz could hold some, but it doesn't seem like he's in the thick of the rumor mill like some of his teammates.
Plus, Wheeler is legitimately peaking at the right time given the team's situation.
The length has been there, as the right-hander has pitched into at least the sixth inning 11 times in his last 12 starts, which has resulted in seven quality starts. More importantly, though, the "stuff" has also been there.
Wheeler's current average fastball velocity of 95.7 miles per hour is on track to be a career high. That's especially encouraging as he continues distancing himself from Tommy John surgery. His fastball velocity since June 1 is even higher at 96.1 mph, while managing to generate a 28.1 percent soft-hit rate and 22.5 percent hard-hit rate during that time (64.1 innings).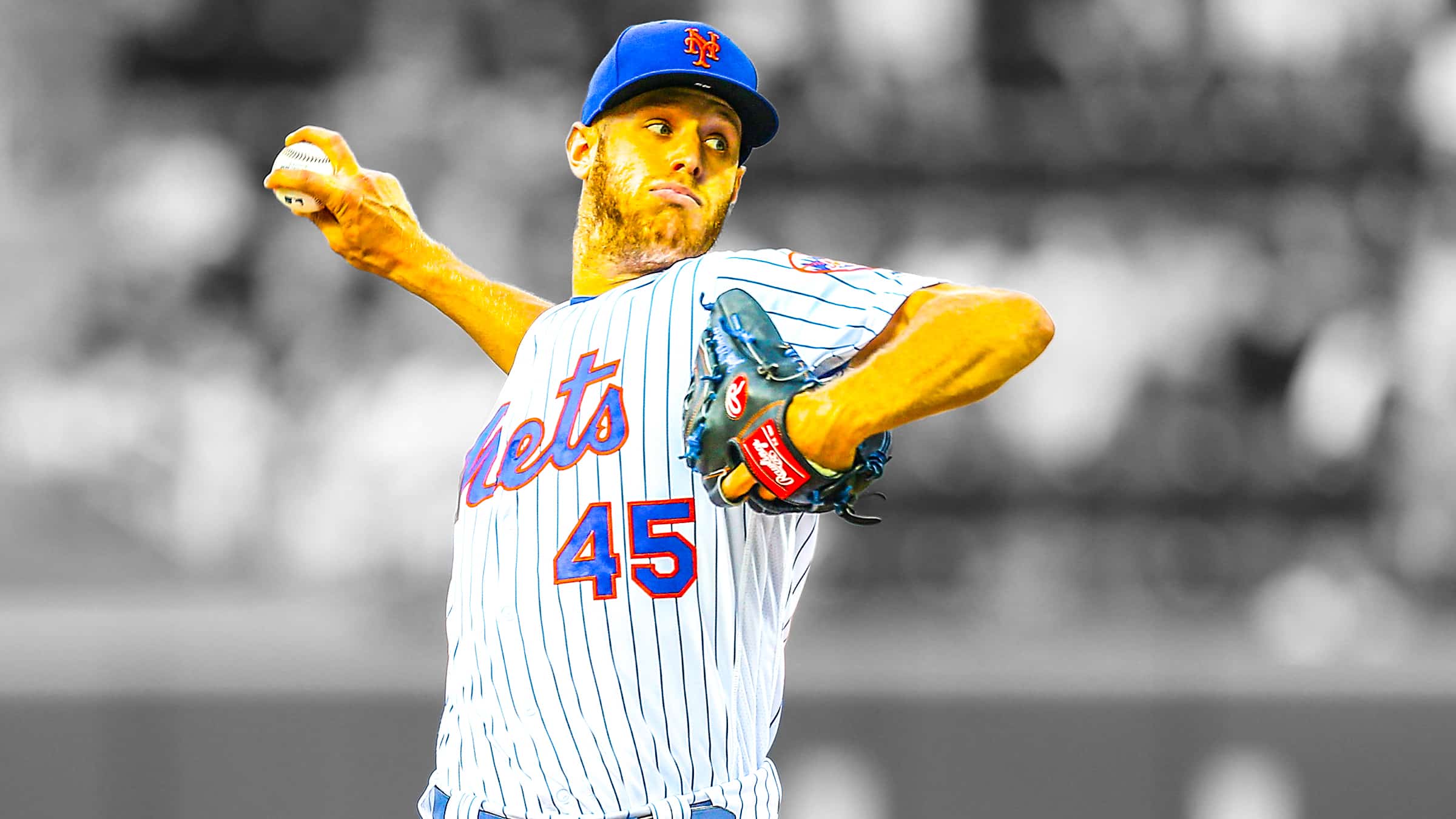 The 28-year-old's on-field performance has boosted his trade stock, but his contract status makes him even more attractive. Due to his injury and struggles immediately following surgery, Wheeler is making just $1.9 million this season. He's also under team control through 2019, which will be his final trip into arbitration.
So, even if he finishes this year strong, his earning potential for 2019 is still capped to a degree because of the system. How valuable could this be to a contender over the next year-and-a-half? His 114.1 innings of work thus far has produced 2.1 fWAR, which FanGraphs pegs at a value of $16.4 million.
The month of July was supposed to be a crucial one for New York because it could serve as a unique opportunity to drastically change the short and long-term outlook of the organization. It's admittedly tough to make huge decisions without a permanent general manager in place, but that shouldn't be an excuse.
Being open to virtually anything was exciting because, despite the consecutive trips to the postseason — which included a National League pennant — from 2015-16, the current iteration of this roster just isn't working. Something needs to change. A more drastic move like trading Syndergaard or deGrom is unlikely to happen, so the best hope at actually getting a meaningful return is by dealing Wheeler.
Does he hold value to New York? Well, of course he does — it finally appears as though he's hitting his stride as a pitcher. But as everyone who has ever done business knows, you have to give up something you love in order to get something you really need.
The Mets really need impact prospects that are near-MLB ready. Based on current rumors, the only hope fans have of this happening is by waving goodbye to Wheeler.
New York's front office entered this month knowing it was an important one that'd impact the team greatly moving forward. They now have less than a week to make it worth everyone's time and energy.