All signs point to the Yankees adding a starter by the July 31 trade deadline, but is the current market worth the effort?
The worst kept secret this trade season is that the New York Yankees are interested in adding an arm to the rotation.
Luis Severino is a fine ace, and both Masahiro Tanaka and CC Sabathia can hold their own. However, inconsistency from Sonny Gray and the back end leave the Bronx Bombers wanting. The AL East race is also about to reach fever pitch, so GM Brian Cashman would be wise to beef up the rotation via a trade.
There's just one problem. The market for starting pitching this summer is, in a word, weak. New York landed the top prize in Gray last year, and at a discount, but the 2018 season features no such jewel.
Not only that, New York still ranks third in MLB with a 3.54 staff ERA and trails only the Houston Astros (2.89) and Los Angeles Dodgers (3.47). Adding a starter would be nice, yes, but it isn't exactly a major need like it was last season. The team can thank an offense that ranks fourth in runs scored for that.
But with Jordan Montgomery out until late 2019 and Domingo German's growing pains, the smartest move for the New York Yankees would be adding an arm. That said, let's take a look at this year's pitching market and assess what moves, if any, the team should make.
Cole Hamels
Easily the biggest name on the market, Cole Hamels is an arm the Texas Rangers would love to move. He has a $22.5 million salary this year, of which $10 million is probably remaining, plus a $20 million club option for 2019. That means if a team does acquire him at the deadline, he could wind up being a rental regardless of how well or poorly he pitches on a new team.
Despite that, Hamels comes with concerns. He is 5-8 with a career-worst 4.36 ERA this season and his groundball rate (GB%) has dipped to 44.3% from 47.5% in 2017. His hard contact allowed sits at 43.7%, way up from last year's mark of 36%. Looking at Fangraphs, this can be attributed to diminished fastball velocity and increased use of his cutter, which Hamels has thrown 26.9% of the time this year compared to 13.1% for his career.
Hamels' BB/9 are also up to 3.29, but his K/9 are up to 8.97 from 6.39 last year. His FIP also sits at 5.05 and WHIP at a career-worst 1.33, but the former number suggests a change of scenery could do him good. He has a no-trade clause and a list of teams to whom he can veto a deal, but Nick Cafardo of The Boston Globe also mentioned the Yankees as being interested along with the Philadelphia Phillies and Atlanta Braves.
His market has yet to really take shape, and he turns 35 in the offseason, but the Yankees may be wise to check in on the former World Series MVP.
Chris Archer
Archer is an attractive trade candidate not only because he is only 29 years old, but also because of his team-friendly contract. He earns $6.25 million this year, $7.5 million in 2019, and has two club options worth a combined $16.5 million for 2020 and 2021. Ken Rosenthal of The Athletic also mentioned over the weekend that the Tampa Bay Rays righty had garnered "significant interest" on the market, but only if he pitched well in his next two starts before the deadline.
For context, Archer is 3-4 with a 4.30 ERA and 1.38 WHIP in 15 starts this season. He has struggled to a 4.70 ERA in July, but it should also be noted he missed a month of action with an abdominal strain. On a contending Yankees team, Archer could easily be a fine fit for the rotation.
But there's a catch. While Archer and Hamels would both be moved by their respective teams for salary dumping purposes, Archer would not come as cheap as the veteran lefty. Not only is he younger, but the Rays are surely hesitant to trade him to a division rival. If that were to happen, rebuilding Tampa Bay would surely demand top-of-the-line prospects.
Thus, though Archer is a tempting piece, the Yankees would be wiser to pursue a cheaper option in his teammate Nathan Eovaldi, as I covered earlier.
Dan Straily
Here, we have a player who seems so unlikely to ever be on the Yankees radar but could still be an interesting add. Jon Heyman of Fancred reported the Yankees asking the Miami Marlins about Straily, but that nothing was close. In the end, that's a good thing.
Straily is 29 and has two years of arbitration left, and the Marlins would certainly give him up on the cheap. However, he is 4-4 with a 4.02 ERA and 5.27 FIP in 15 starts and owns an abysmally low GB% of 33.5. His flyball rate (FB%) sits at 38.4% and in hitter-friendly Yankee Stadium, that's going to be a problem. It doesn't matter that Straily has a 2.42 ERA in four starts this month. Him plus Yankee Stadium equal a bad idea.
The call to the Marlins was likely just to check in, so don't expect much to materialize here.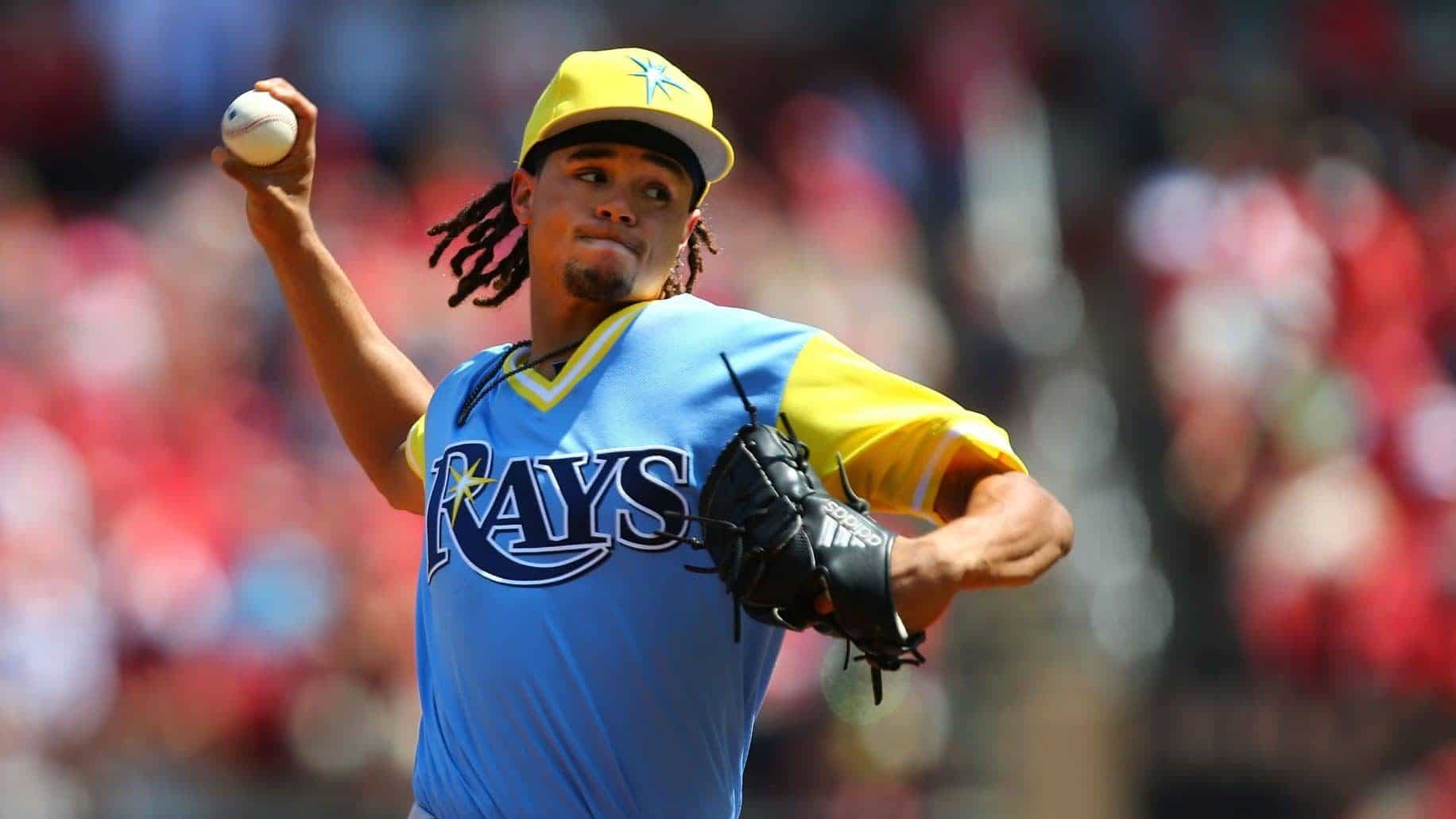 A Relief Arm
Here's an idea the Yankees have also entertained, and that is beefing up an already strong bullpen. New York's relief corps owns a 2.78 ERA as a unit, so adding someone like Baltimore Orioles lefty Zach Britton and his power sinker could prove to be an excellent move.
Appearing on FOX Sports, Rosenthal reported that "every top contender" was interested in Britton. That includes the Yankees, who could easily slot him into the closer's role if Aroldis Chapman's knee continues to act up.
Britton, 30, has a 3.45 ERA and four saves since returning from a torn Achilles tendon last month. Moreover, he has not allowed an earned run in July. Baltimore is going through a full rebuild and just restocked its farm system via the Manny Machado trade, so the Yankees can easily operate from a position of strength in Britton talks and get him at a great price.
If the starter's market doesn't heat up, this is the next best thing Cashman can do.
The Verdict
The New York Yankees need to add an arm. There's no doubt about that. The problem is that unless someone like New York Mets ace Jacob deGrom becomes available, it just isn't worth it to enter heavy negotiations for a starter except for maybe Eovaldi. New York's minor league system is just that deep and good.
Throw in the inconsistency of German and Luis Cessa, plus top prospect Justus Sheffield and his 2.38 ERA toiling away in the minors for some reason, and New York would be better off pursuing a reliever at this point. Britton could come on the cheap, as could someone like Kelvin Herrera, should the Nationals decide to be sellers, and Jake Diekman.
Yes, the New York Yankees need to improve their starting rotation, but the arms that could truly help this season are few and far between. Strengthening the bullpen is a more effective way of staying in the race, so hopefully, Cashman takes that route if the market remains as it is now.